College Golf Experience
WINDSOR PREVIEW CAMP
WINDSOR, CA
March 12th, 2022
Windsor Golf Course, Windsor, CA
CAMP PRICE – $475

Coach Lineup
Players will enjoy one-on-one engagement with every coach.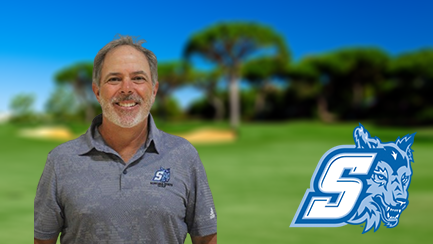 VAL VERHUNCE | Men's & WOMENS HEAD Coach | SONOMA ST.
The 2021-22 athletic season will be the 19th for head men's and women's golf coach Val Verhunce since starting with Sonoma State back in 2004. Verhunce has led the men's golf program to 8 straight NCAA Tournament appearances including their most recent appearance during the spring of 2021 when the Seawomves men's and women's golf programs were granted approval for spring competition. The women's golf team had made 5 straight NCAA Tournament appearances through the 2019 spring season. Despite the spring 2020 season being suspended due to COVID-19, both golf programs were given approval to compete during the spring of 2021. The men and women each competed in four tournaments allowing them both to be NCAA Tournament eligible.
The women would take the team championship in three of their four tournaments to finish an impressive spring season but would not be selected for the NCAA Tournament. The men would also have an impressive spring season with three first place finishes and a second place team finish in their very own SSU Spring Invite. Their success would allow them receive the #1 west region ranking for the regional tournament in DuPont, Washington. There, the Seawolves would finish third in the regional tournament and qualify for the National Championship in Florida. Sonoma State would finish 11th out of 16 teams to conclude a successful and shortened spring season.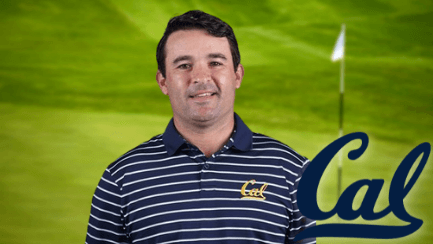 Chris Massoletti | Men's Assistant Coach | California
Chris Massoletti joined Cal in August of 2019 after spending the previous three seasons (2016-19) as an assistant coach with the New Mexico men's golf program. Massoletti also spent three campaigns as the head coach for both the men's and women's golf teams at St. Mary's University in San Antonio (2014-17) following two seasons as a volunteer assistant for the men's golf program at St. Edward's in Austin (2012-14).
In an abbreviated 2021 season due to the COVID-19 pandemic, Massoletti helped navigate the team through six tournaments which included three top-10 team finishes and a pair of individuals who finished in the top-10 at separate events. The Bears closed out the season hosting the 2021 Pac-12 Championship at Mayacama in Santa Rosa where they finished seventh. Cal bolstered its roster with the addition of four new players in the offseason.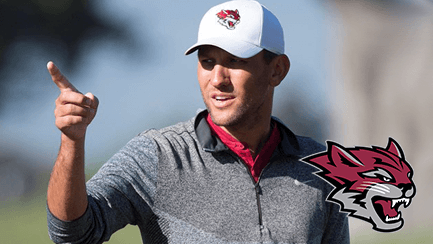 NICK GREEN | Men's HEAD Coach | CHICO STATE
Nick Green is in his sixth year as Head Coach for the Wildcat men's golf team. Since taking over the job in 2016–17, the former Chico State player has led the 'Cats to a California Collegiate Athletic Association (CCAA) title and three trips to the NCAA Championship Tournament.
 
Not only has Chico State been among one of the top 35 Division II teams nationwide every season between 2016–20, the Wildcats haves earned plenty of individual recognition under Green's watch, racking up 14 All-CCAA awards, three West Region accolades and one All-America honor. For his efforts, Green was has twice been named CCAA Coach of the Year.
Capacity | 24 Golfers
In order to maximize engagement opportunities with coaches we limit the field at each camp.
Course | Windsor Golf Course
Field Size | 24
In order to maximize engagement opportunities with coaches we limit the field at each camp.
Course | Windsor Golf Course
Schedule of events
March 12, 2022
7:45AM-8:00AM | Registration
8:00Am-9:00AM | Introductions and Seminar
9:00AM-11:00AM | Course Setup / Skills Challenges
Coaches select shots to challenge juniors' shot selection and execution
Coaches discuss proper shot selection and technique at each station
Competitions at each station
Players are free to ask questions and engage with coaches
11:00AM-12:30PM | lunch / Coach presentation / Q&A
Lunch is provided at clubhouse
Coaches lead a discussion on how to navigate the Recruiting Process
Players and parents are free to ask questions to all coaches
12:30PM-6:00PM | 18 Hole Practice Round Simulation
Coaches rotate groups throughout the round to observe and evaluate players
Coaches allowed to help players with course management, shot selection, green reading, etc.
*Schedule is subject to change
Windsor camp
Windsor, CA

March 12th
Windsor Golf Course

Find Your Fit, Find Your Spot.
About College Golf Experience
College Golf Experience is committed to creating unique and transformational opportunities for junior golfers to connect with college coaches and learn about the college golf recruiting process. Our camps are open to any and all entrants limited only by number of participants, gender, and age.