College Golf Experience
Webster Preview Camp
Webster, NY
April 23, 2022
Webster Golf Club, NY
Sign Up today! – $375

Coach Lineup
Players will have guaranteed engagement with every coach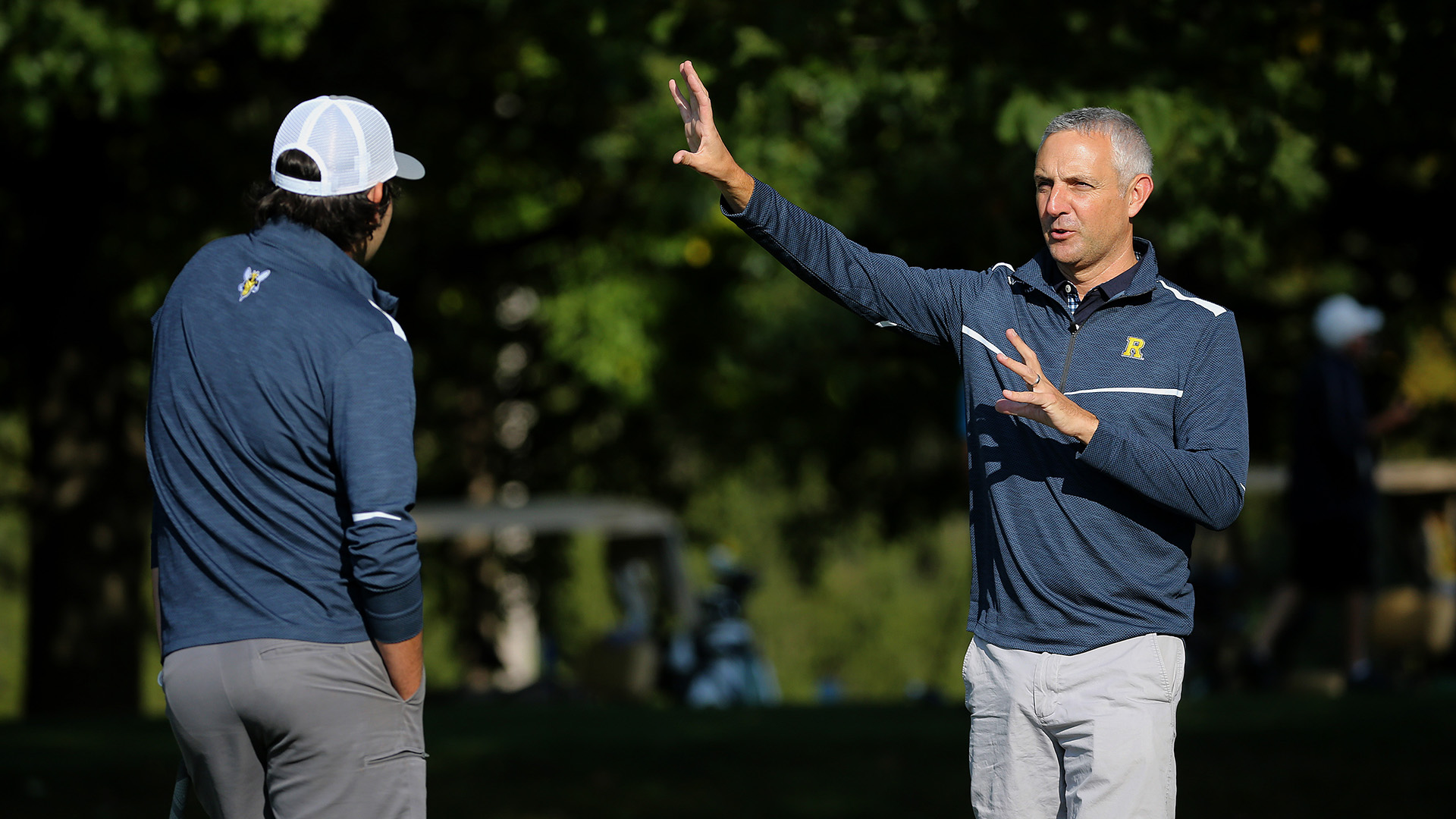 Dan Wesley | Men's Head Coach | Rochester
Head Coach Dan Wesley returned to his alma mater in 2007 to take over the Yellowjacket golf program.
 
Having completed his 13th season as head coach in 2019-20, Wesley has guided the 'Jackets to 17 tournament victories, 27 runner-ups, and 68 top three finishes in 115 events.
Last season, Rochester had a trio of All-Region selections from the GCAA, with Jack Mulligan, Brendan Frain and Declan Hickton earning the honor. The Yellowjackets as a team had three top-3 finishes in tournaments and carded a low team round of 288 at the Savannah Invitational, fourth best in Rochester history for a single-round. Rochester also averaged a school record 300.64 score per round as a team.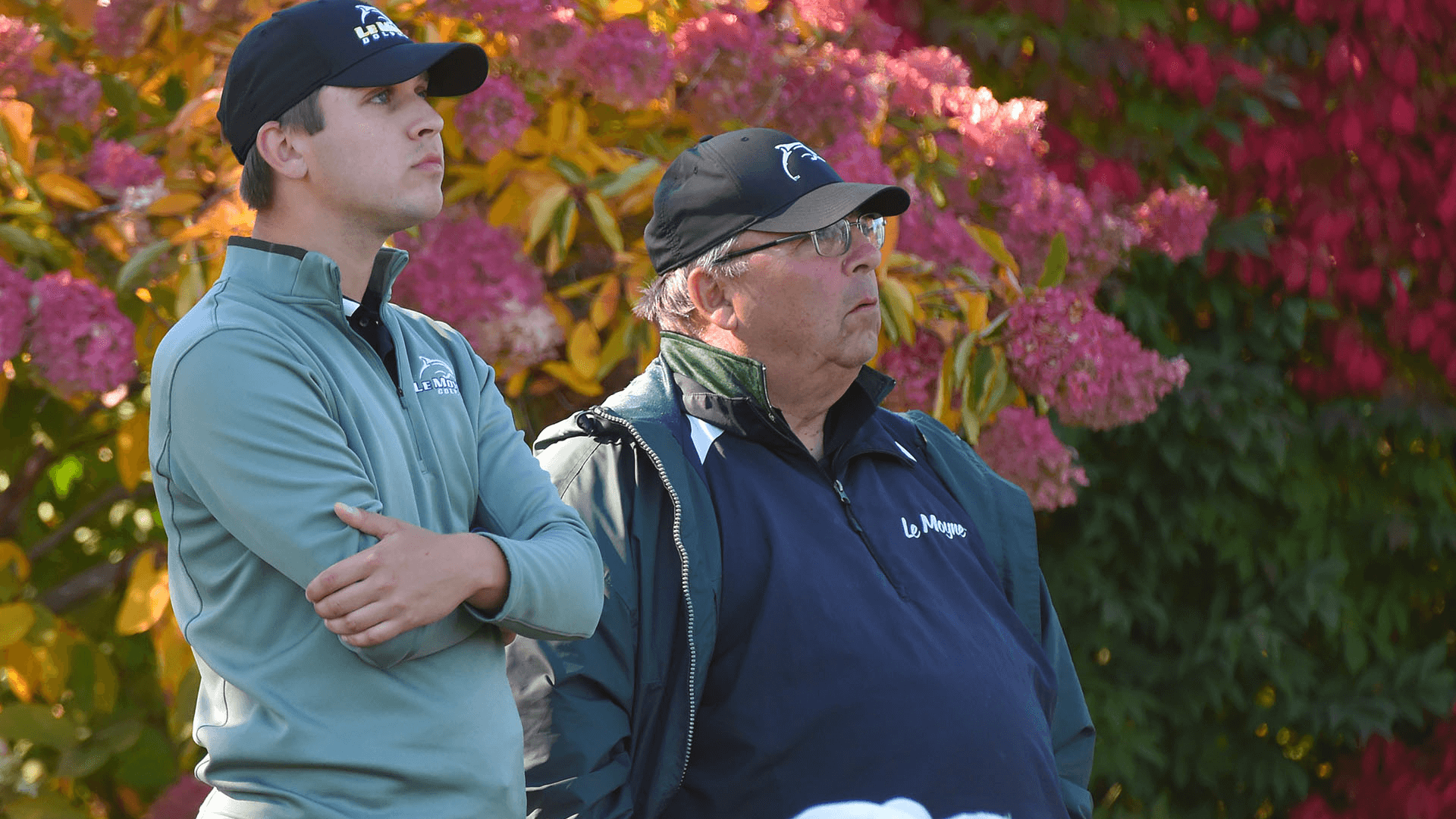 JOE TESORI | Men's & WOMEN's Head Coach | Le Moyne
Joe Tesori '71 will begin his 15th season in 2021-22 as head coach of the Le Moyne College men's golf team. Tesori is a member of the PGA National Hall of Fame (2017), The Greater Syracuse Sports Hall of Fame (2013), Central NY PGA Hall of Fame (2002) and the Le Moyne College Gold Wave Hall of Fame (1990). In 2020, Tesori was bestowed the honor bo being named the Labron Harris Sr. Award, which is presented to the coach and PGA professional whose support of the game through teaching, coaching and involvement in the community has helped ensure the continued growth of the game and represent the finest qualities the game has to offer.
The Endicott, N.Y. native was a member of the PGA Tour in 1980-81, served as the Head Golf Professional at the Syracuse University-owned Drumlins Golf Club for 28 seasons and is currently the Head Golf Professional at The Pompey Club. Highly respected in the golf arena, Tesori served as president of the CNY-PGA from 1999-2004, was golf columnist for the Syracuse Post Standard from 1988-2010 and co-hosted a weekly radio program on WSYR AM-570 from 1988-1995. The 1971 graduate of Le Moyne was the first Dolphin to qualify for the NCAA Championship (1971-Chico, California), competing against such luminaries as former Vice President Dan Quale, NBC golf commentator Mark Rolfing and former PGA Tour player/legendary CBS analyst Gary McCord.
Additional Coaches will be added soon
Field Size | 64
In order to maximize engagement opportunities with coaches we limit the field at each camp.
Course | Webster Golf Club
Field Size | 64
In order to maximize engagement opportunities with coaches we limit the field at each camp.
Course | Reunion Resort & Golf Club
Schedule of Events
April 23, 2022
8:00am – 8:30am Registration
8:30am – 9:30am Coach and Player Introductions / Course Management and Strategy Seminar on Webster Golf Club
9:30am -11:30am Skill Development Stations
11:30am Simulated College Golf Practice Round - Tee Times Begin (Lunch on Course)
5:00pm – 6:00pm Education Seminar (Optional)
*Schedule is subject to change
Webster Preview Camp
Webster, NY
April 23, 2022
Webster Golf Club, NY

Find Your Fit, Find Your Spot.
About College Golf Experience
College Golf Experience is committed to creating unique and transformational opportunities for junior golfers to connect with college coaches and learn about the college golf recruiting process. Our camps are open to any and all entrants limited only by number of participants, gender, and age.