College Golf Experience
Top100 Boys Showcase Camp
Phoenix, AZ
December 17-18, 2022
The Wigwam Resort
Camp price – $1,495

Coach Lineup
Players will have guaranteed engagement with every coach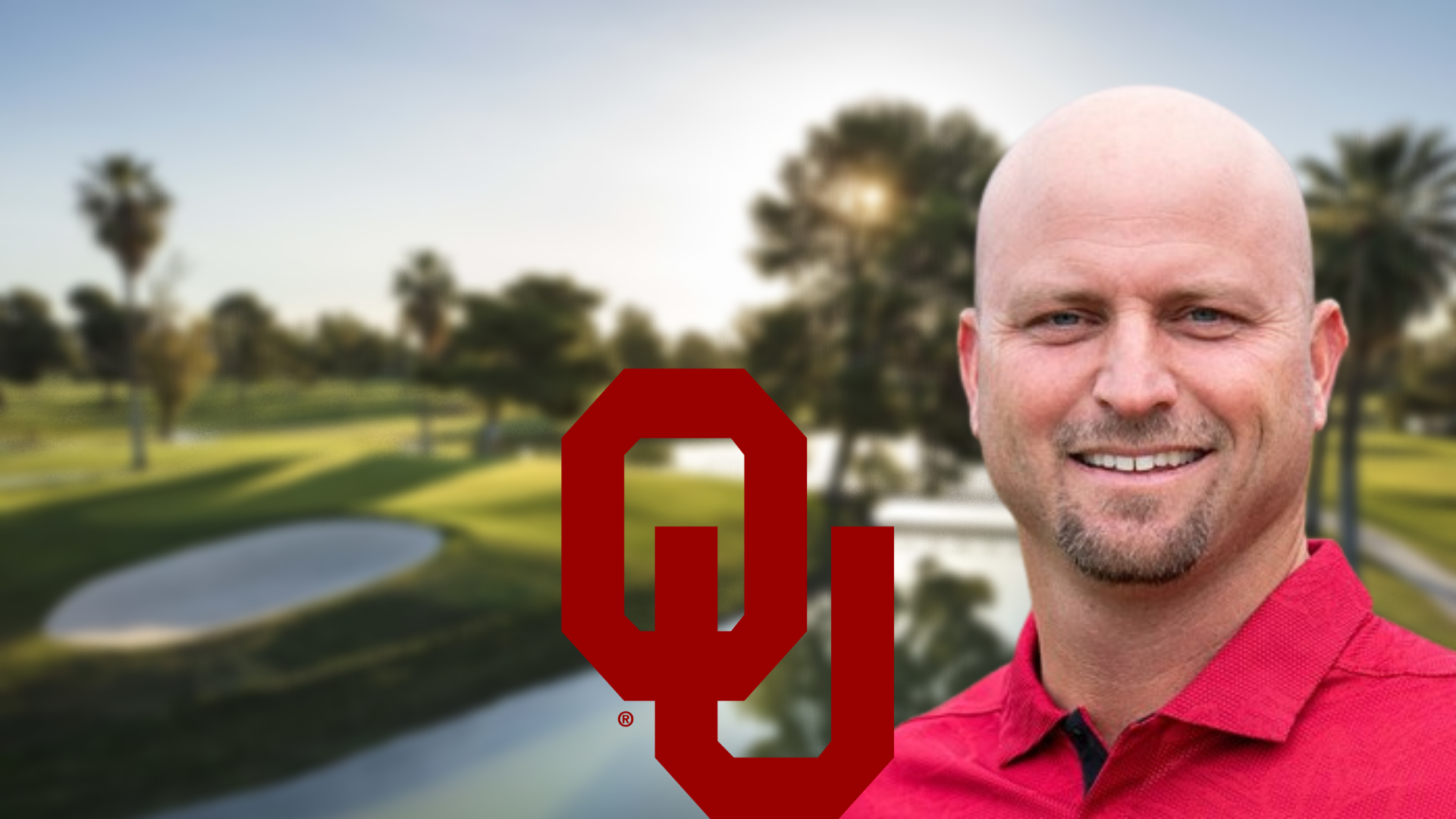 RYAN HYBL | Men's Head Coach | OKLAHOMA UNIVERSITY
It took Ryan Hybl little time to return the Oklahoma men's golf program to national prominence.
Named OU head coach on June 22, 2009, Hybl took over a program that finished 10th in the 2009 Big 12 Championship and inside the top nine just once that spring, and has guided it to the 10 best single-season scoring averages in school history and to the NCAA Championships each of the last 10 years. Oklahoma is one of three schools to appear in the last 10 championships and the only program in the country to make the last five NCAA match play championships.
Hybl has coached 12 Sooners to 23 All-America honors. Abraham Ancer was an honorable mention All-American in 2010-11 and Will Kropp earned the same acclaim in 2011-12. In 2014-15, a pair of Sooners grabbed the honor in Michael Gellerman (third team) and Grant Hirschman (honorable mention). The following season, Max McGreevy was named a third-team All-American. After the Sooners claimed the 2017 national title, McGreevy, Hirschman, Brad Dalke and Blaine Hale all earned honorable mention honors. In 2018, Quade Cummins, Dalke, Hale and Hirschman secured All-America honors. In 2019, Patrick Welch and Garett Reband were named All-Americans. A year later, Cummins and Reband reprised their accolades. In 2021, the Sooners placed a program-record five golfers on the All-America team: Cummins (4x), Reband (3x), Welch (2x), Jonathan Brightwell (2x) and Logan McAllister (1x).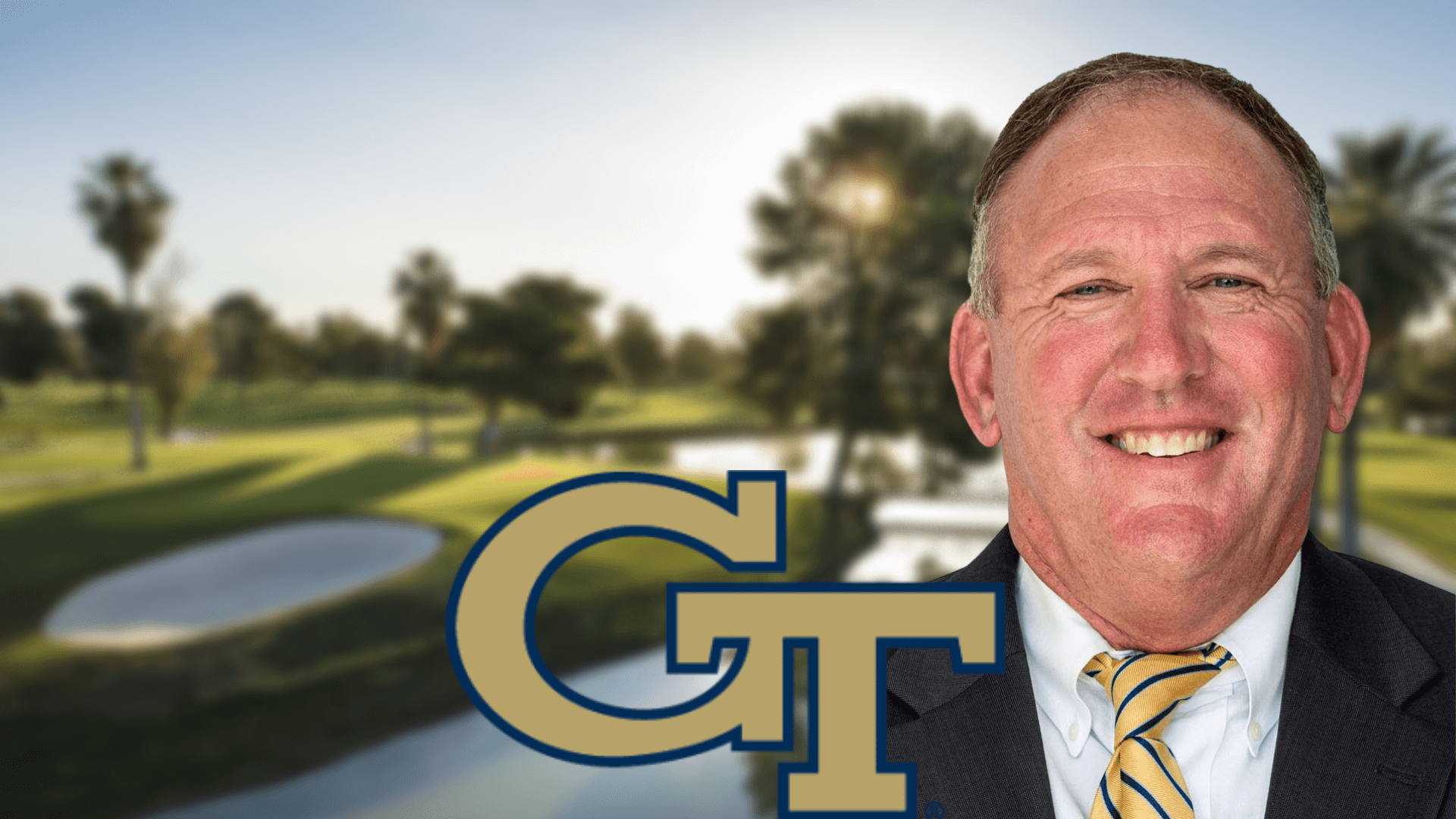 BRUCE HEPPLER | Men's Head Coach | GEORGIA TECH
Georgia Tech's run of Atlantic Coast Conference championships and NCAA Championships performances – 13 ACC titles and 18 trips to the NCAA Championship finals – are unprecedented for any sports program in school history, while the Yellow Jackets have won 70 tournaments in his 27 years.
Bruce Heppler has guided the Yellow Jackets to an NCAA regional every year since 1998 (no NCAA championships were held in spring of 2020), while 18 of those teams advanced to the NCAA Finals. Eleven of those teams have finished in the top eight, with four of those teams reaching match play since that format was introduced in 2009. Prior to that, three Tech teams finished as national runner-up under the former 72-hole stroke-play format. During his tenure, Tech has won or shared 13 Atlantic Coast Conference titles. Only two ACC coaches have led their teams to more ACC titles than has Heppler. With victories in the last three years by Andy Ogletree and Tyler Strafaci, as well as Matt Kuchar in 1997, three of his players have won the coveted United States Amateur Championship, which is toed for the most by any college coach.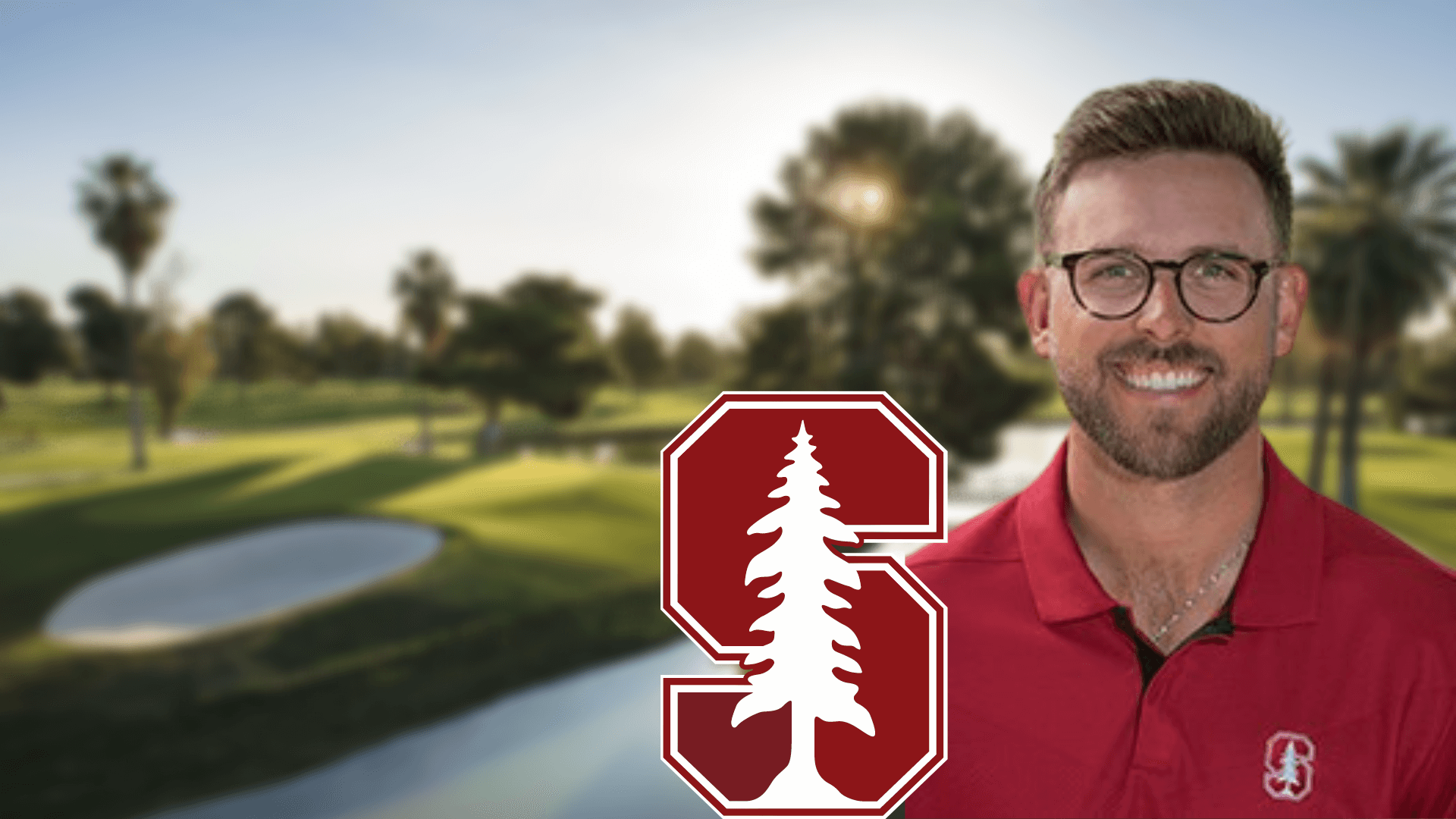 COLE BUCK | ASSISTANT MEN'S COACH | STANFORD UNIVERSITY
Cole Buck joined Stanford as The Enlight Foundation Assistant Coach for Men's Golf in January 2021 and will enter his third season in 2022-23. Buck came to The Farm following two seasons at Lipscomb.
In 2021-22, Buck helped the Cardinal to a win at the Colonial Collegiate Invitational, three more runner-up finishes and a total of seven Top 5s. Sophomore Michael Thorbjornsen was a second team All-American, while Thorbjornsen (first team), Barclay Brown (second team) and Karl Vilips (second team) were named All-Pac-12. Stanford returned to the NCAA Championships in 2022, qualifying with a second-place finish at the Stockton Regional. Thirteen Cardinal tallied Top-10 finishes in tournaments througout the season with five runner-ups. Sixth-year senior Henry Shimp was named Pac-12 Scholar-Athlete of the Year, Stanford's fourth in program history.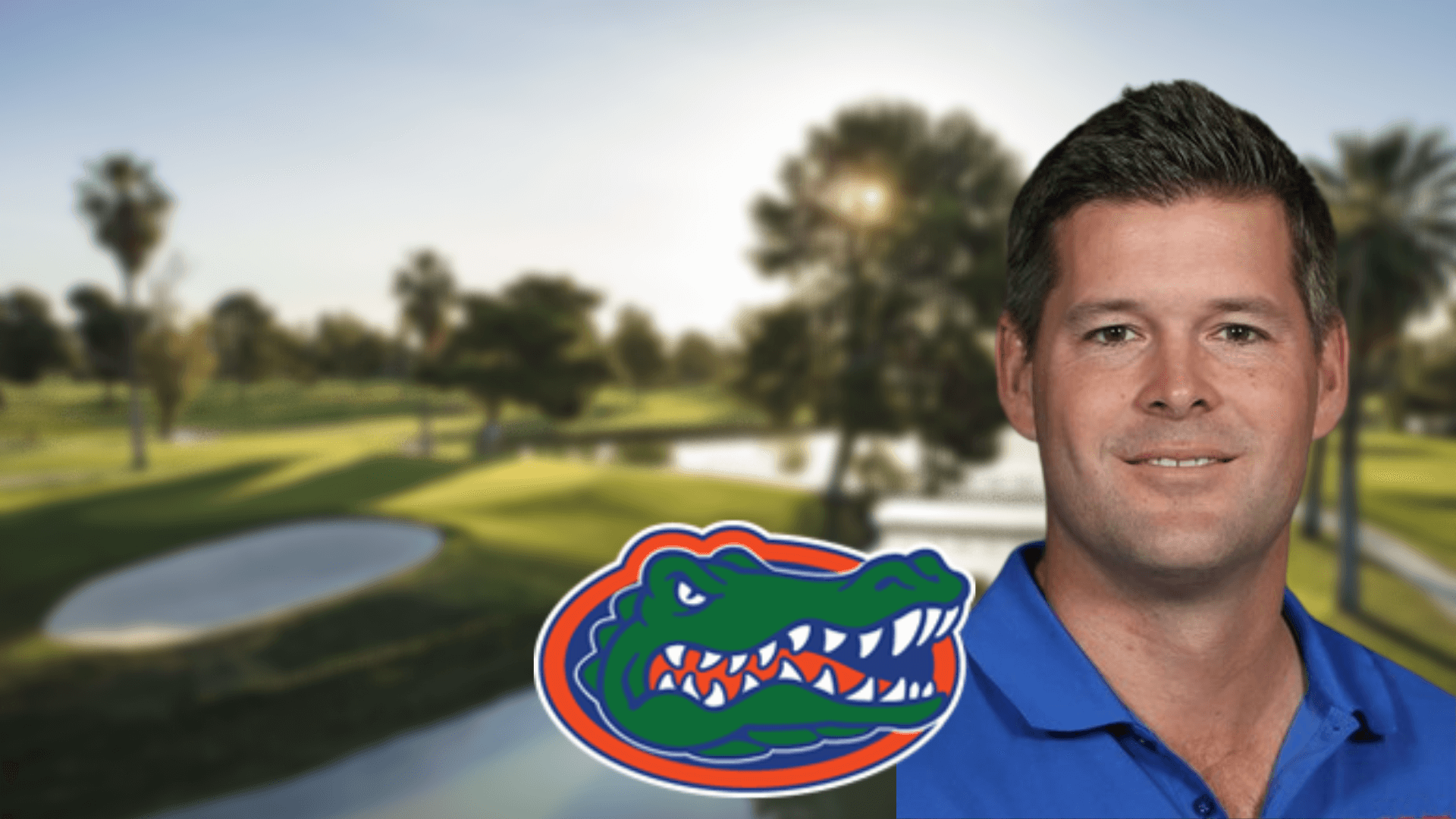 J.C. DEACON | Men's Head Coach |UNIVERSITY OF FLORIDA
Entering his ninth season as head coach of the Florida Gators, JC Deacon looks to expand on the success of his first eight seasons with the Orange and Blue.
 
Deacon and the Gators returned to competition in a three-tournament fall schedule that featured SEC only play to combat the ongoing COVID-19 pandemic. Florida touted a new lineup that featured at least three newcomers in each tournament, recording its best finish at the Vanderbilt Legends Collegiate where a 24-under par score put the team in a tie for fourth place. Deacon lit the fire for the Gators heading into the winter hiatus, responding with back-to-back first place finishes in their first two tournaments, including the second straight win at the Gators Invitational.
 
The Gators qualified for their 54th NCAA Championship in program history after a gutsy final round in the Cle Elum Regional propelled the team into fifth place. Florida would see its season come to an end after three rounds of stroke play at the Championship, with Ricky Castillo qualifying individually for the final day of stroke play and ultimately finishing 12th in the field.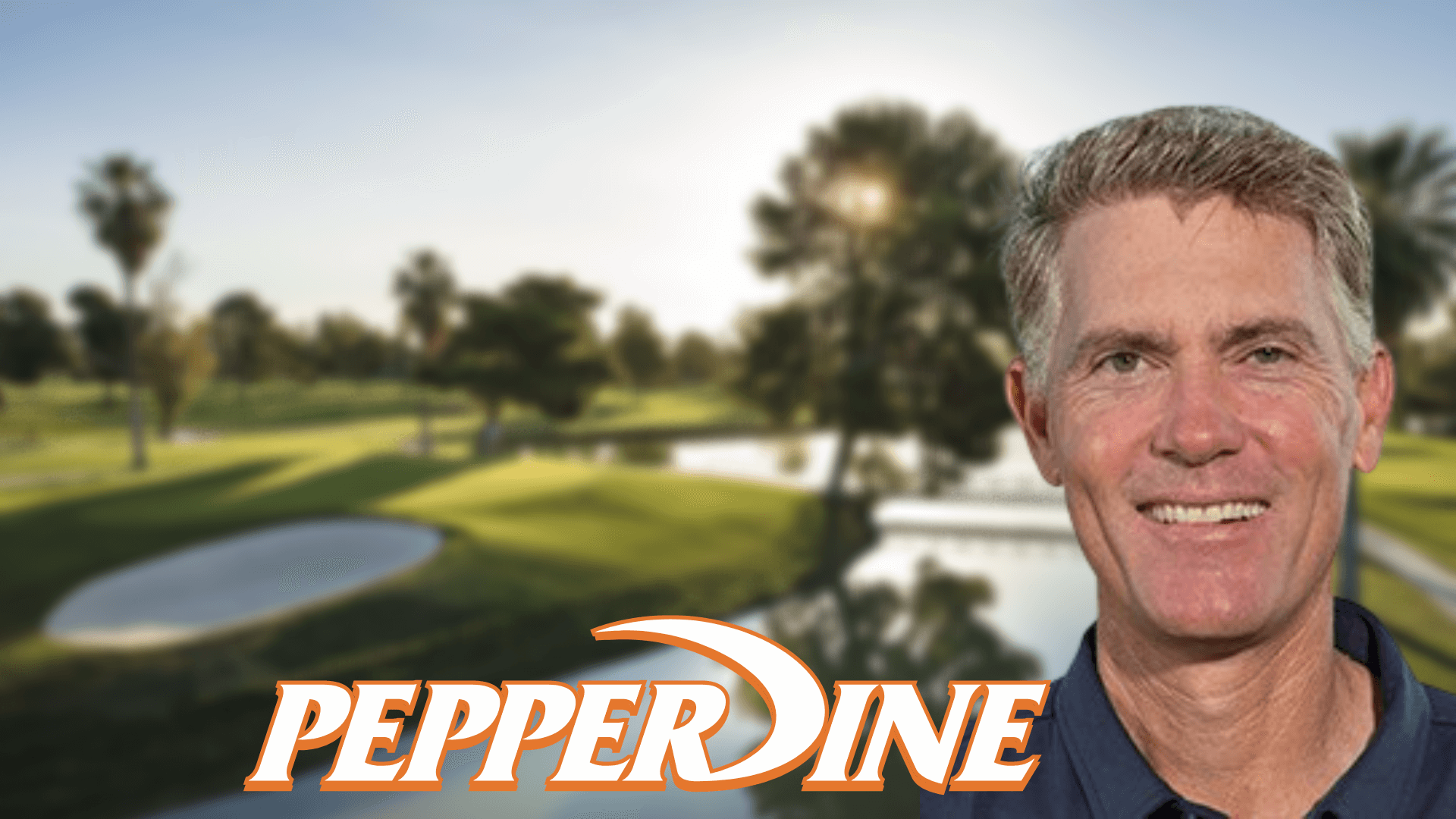 MICHAEL BEARD | Men's Head Coach | PEPPERDINE
The 2020 National Coach of the Year and the head coach of the 2021 NCAA champions, Michael Beard has restored the Pepperdine men's golf program to elite status and has the Waves poised for postseason success for years to come. He begins his 11th season as head coach in 2022-23.
 
Beard, a six-time West Coast Conference Coach of the Year and a two-time GCAA West Region Coach of the Year, took the Waves to the pinnacle in 2021 when Pepperdine captured its first national championship since 1997.
 
During his tenure, the Waves have won 19 tournaments and had 21 medalists, which includes five WCC team titles and four WCC individual champions. Eight different Waves have been named All-Americans, and Sahith Theegala was the unanimous National Player of the Year in 2020, winning the Fred Haskins, Ben Hogan and Jack Nicklaus awards.
 
With Beard in charge, there have been 30 All-WCC honors (24 on the first team) and 15 WCC All-Academic recipients (10 on the first team).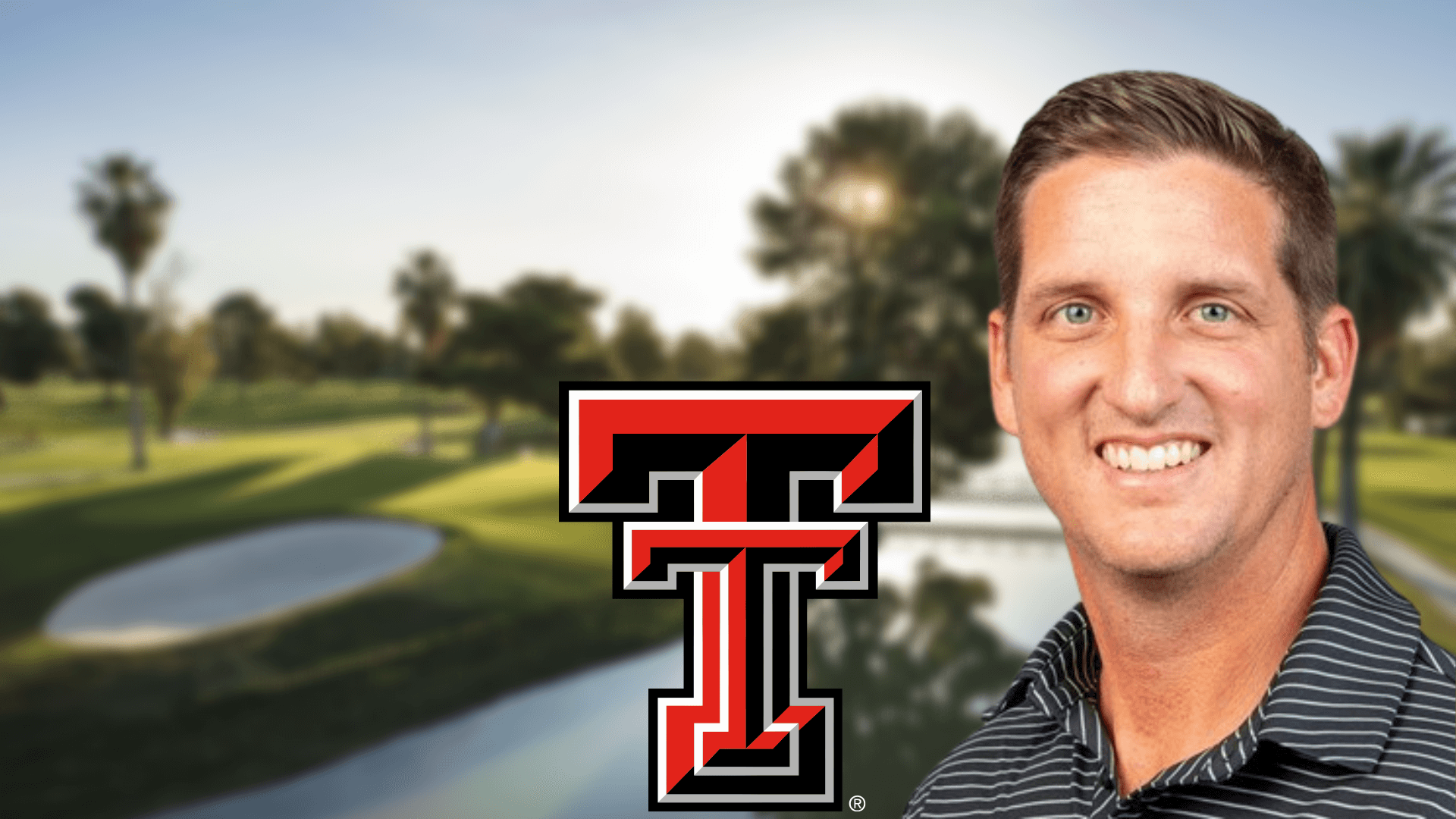 GREG SANDS | Men's Head Coach | TEXAS TECH
Greg Sands is in his 21st season leading the Texas Tech golf program and is a Golf Coaches Association of America Hall of Fame member. Sands led the Red Raiders to the 2021 NCAA Albuquerque Regional Championship with the team shooting 26-under-par for a double-digit win and a berth to the 10th trip to the NCAA Championship under his leadership.
Sands was inducted into the GCAA Hall of Fame on Dec. 6, 2021 for his role in establishing the Red Raiders as a perennial contender on the national stage.
His accomplishments include 19 consecutive NCAA regionals, advancing to the 2018 NCAA Championship quarterfinals, a top-10 finish in 2010 and the program's first two PING All-America First Team honorees in 2006 and 2010. Fredrik Nilehn earned Big 12 Player of the Year and Hogan Award semifinalist in 2018 under Sands who has had 18 players earn all-American selections. He was named the 2019-20 Golf Coaches Association of America's Central Region Coach of the Year and will serve as the United States head coach at the 2021 Arnold Palmer Cup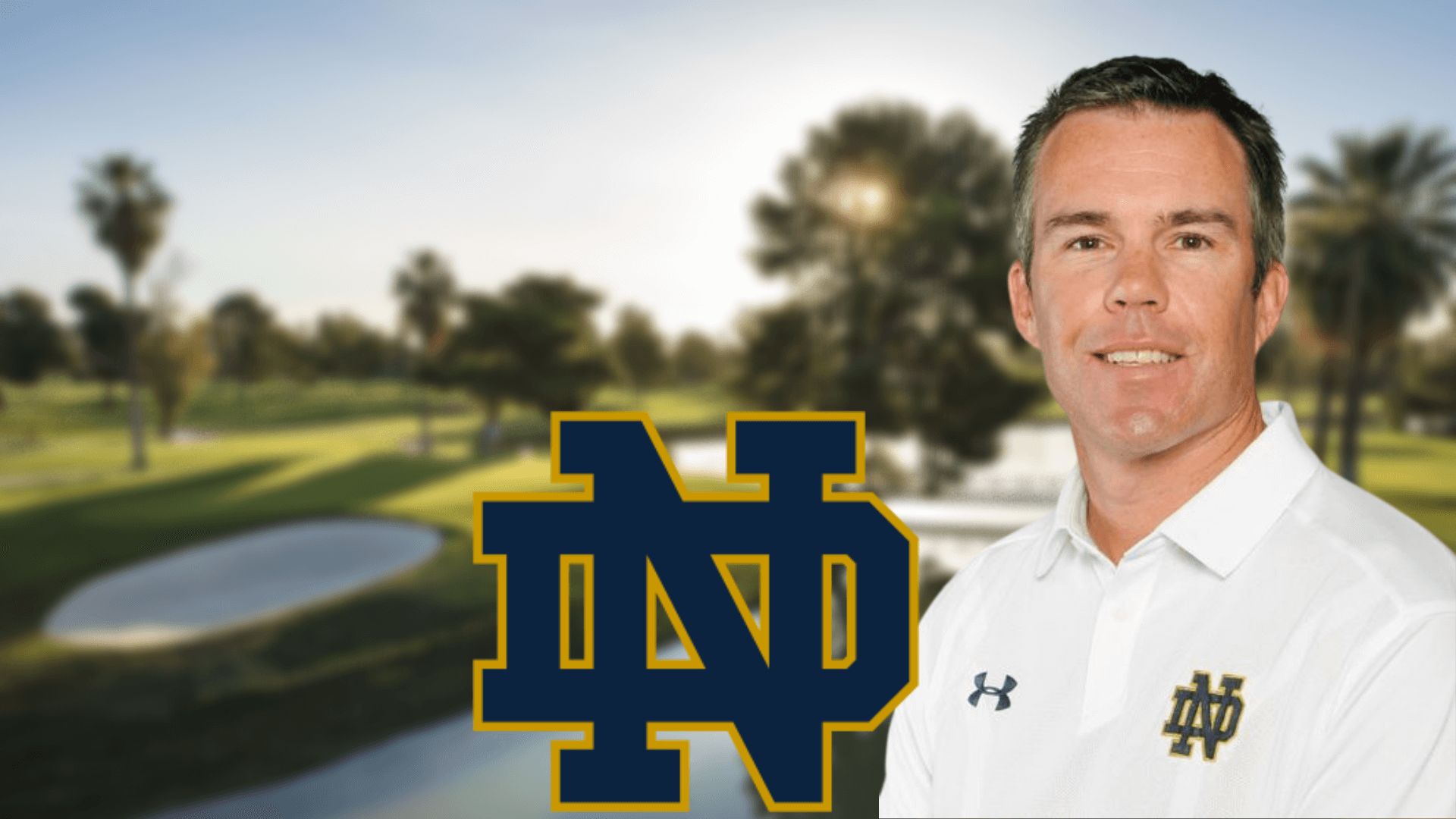 JOHN HANDRIGAN | Men's Head Coach | NOTRE DAME
John Handrigan, who has served as the head coach of Notre Dame men's golf for the past five seasons, was named the first Notre Dame Director of Golf on June 21, 2022 and assumed a leadership role over both the men's and women's golf programs at the University.
Handrigan finished his fifth season with the Irish last year and it was, across the board, the most successful in the modern history of the program. Notre Dame was a top-20 ranked team for the entire 2021-22 season, finished a program-best fifth at the Atlantic Coast Conference Championship and earned the team's highest seed ever – third – in the NCAA Regional.
Notre Dame posted 10 consecutive tournaments finishing in the top five in 2021-22, including victories at the prestigious Stephens Cup and a tie for first place at the Gopher Invitational. Handrigan has recruited and developed the top three golfers, in terms of stroke average, in program history – graduated senior Davis Chatfield (second, 71.63), rising graduate student Taichi Kho (third, 72.56) and rising senior All-American Palmer Jackson (first, 70.89).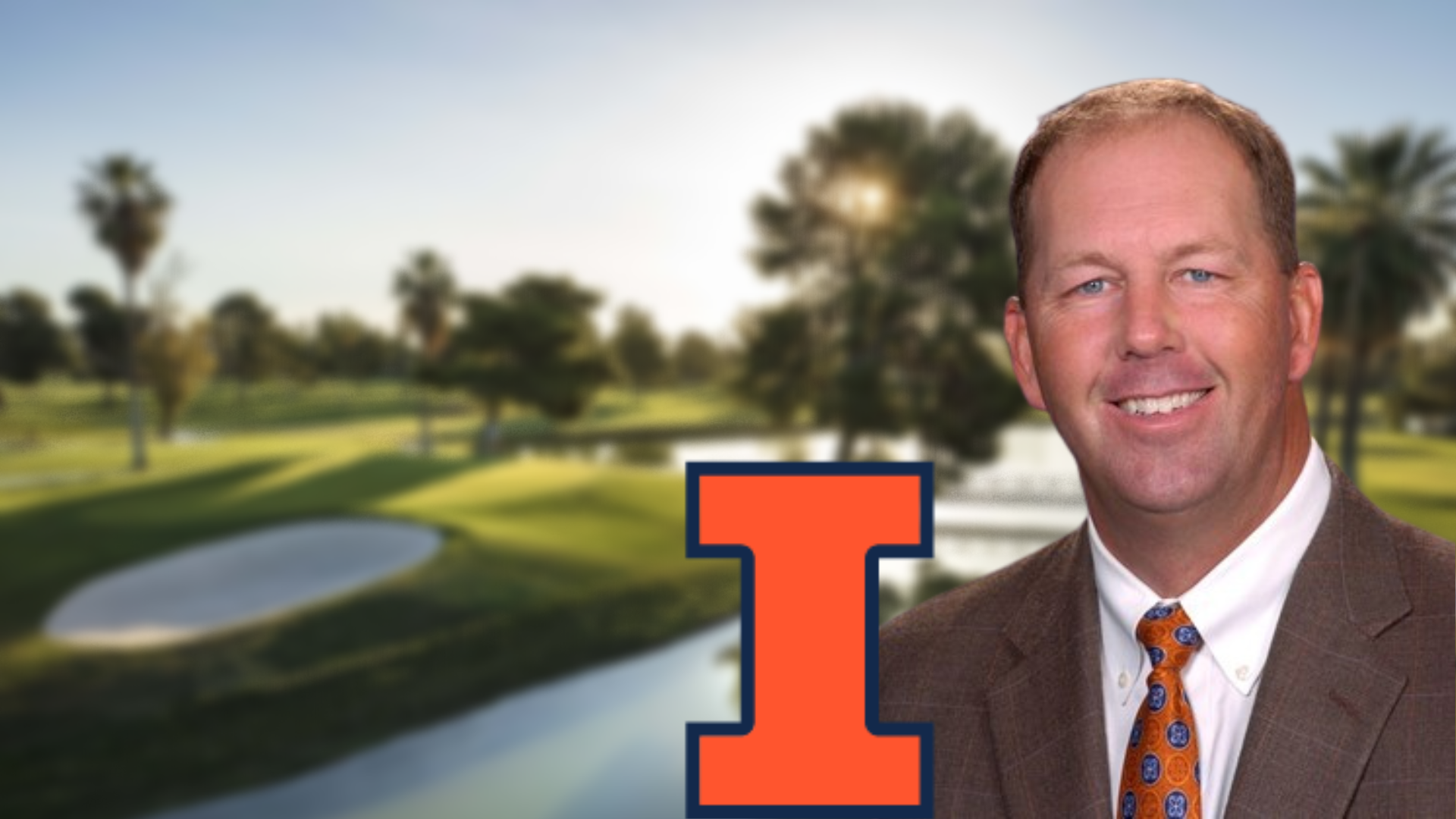 MIKE SMALL | Men's Head Coach | UNIVERSITY OF ILLINOIS
University of Illinois men's golf head coach Mike Small enters his 23rd season in 2022-23.
He has brought national recognition to the Illinois golf program in his 22 years at the helm of the program. The 2015 Dave Williams National Coach of the Year has guided the Illini to 12 of the last 13 Big Ten Championship titles, including the program's curent streak of seven consecutive that has established a new Big Ten Conference record for sustained excellence.
Since 2010 Small has mentored two NCAA individual champions – Scott Langley (2010) and Thomas Pieters (2012) – and also coached eight competitors to nine Big Ten Player of the Year honors in Luke Guthrie (2012) – a two-time individual Big Ten champion who held the program's career stroke average record at the end of his career – Pieters (2013) – a two-time All-American who helped the Illini to an NCAA runner-up finish in 2013 – Brian Campbell (2014), who broke Guthrie's season stroke average and earned All-America honors in 2014 – Thomas Detry (2015) a three-time All-American who is among Illinois' career stroke average leaders – Charlie Danielson (2016) – Illinois' first and only four-time All-American who again reset the all-time low season stroke average – Dylan Meyer (2017) – a three-time All-American and Ben Hogan Award finalist – Nick Hardy (2018) – a two-time Individual Big Ten Champion and two-time All-American, and Adrien Dumont de Chassart (2021 and 2022) – who captured the individual Big Ten title as a freshman in 2019. In all, Small has coached Illini golfers to 11 Big Ten Players of the Year Awards with the addition of Langley (2010) and James Lepp (2003).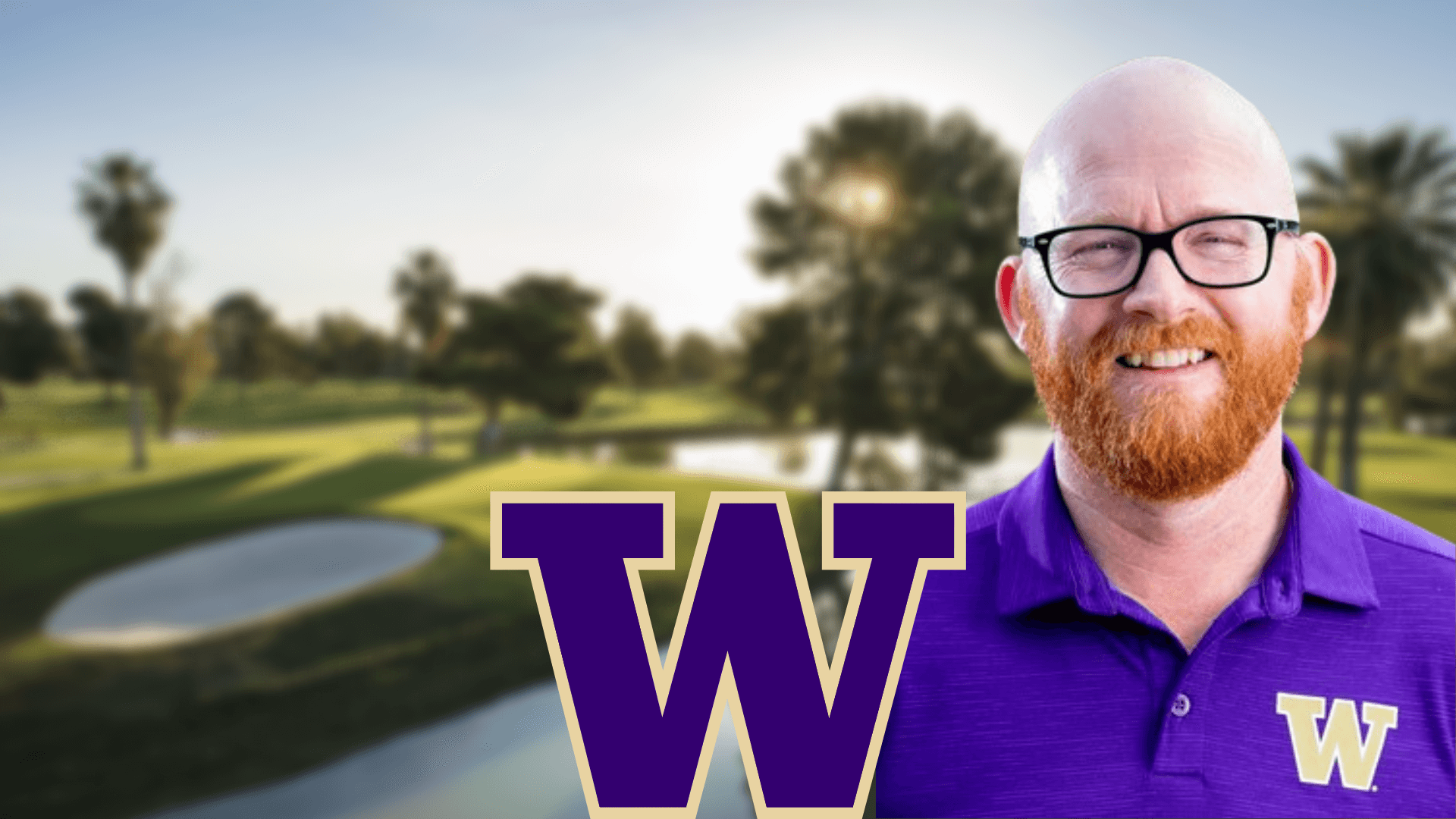 ALAN MURRAY | Men's Head Coach | UNIVERSITY OF WASHINGTON
Alan Murray is in his sixth year as the head men's golf coach at the University of Washington, coming to the UW from the University of Alabama at Birmingham. He is the 10th head coach in the history of the Huskies' program.
Since joining Washington prior to the 2016-17season, Murray has helped Washington remain one of the best programs in college golf, with the best still yet to come. 
Through October of 2021, the Huskies have won seven tournaments as a team and had 11 individuals earn medalist honors with Murray leading the way. During that same span, the Huskies have produced one honorable mention All-American, four All-West Region golfers, three All-Pac-12 second team members, three All-Pac-12 honorable mentions and 15 All-Pac-12 Academic members. At the conclusion of the 2022, you can expect those lists to expand.
The Huskies closed the fall of 2021 on a red-hot streak, winning their final two tournaments — the Oregon State Invitational and Fighting Irish Classic — while tying for first at their own Husky Invitational. Under the watchful eye of Sutton and Murray, RJ Manke turned in a historic fall where he finished no worse than third in five tournaments, and won twice. Manke has climbed all the way up to No. 6 in the PGA Tour University Rankings, No. 2 in Golfstat.com and No. 16 in the World Amateur Golf Rankings. With such a strong fall, Sutton and Murray have the Huskies poised for a breakthrough spring in 2022.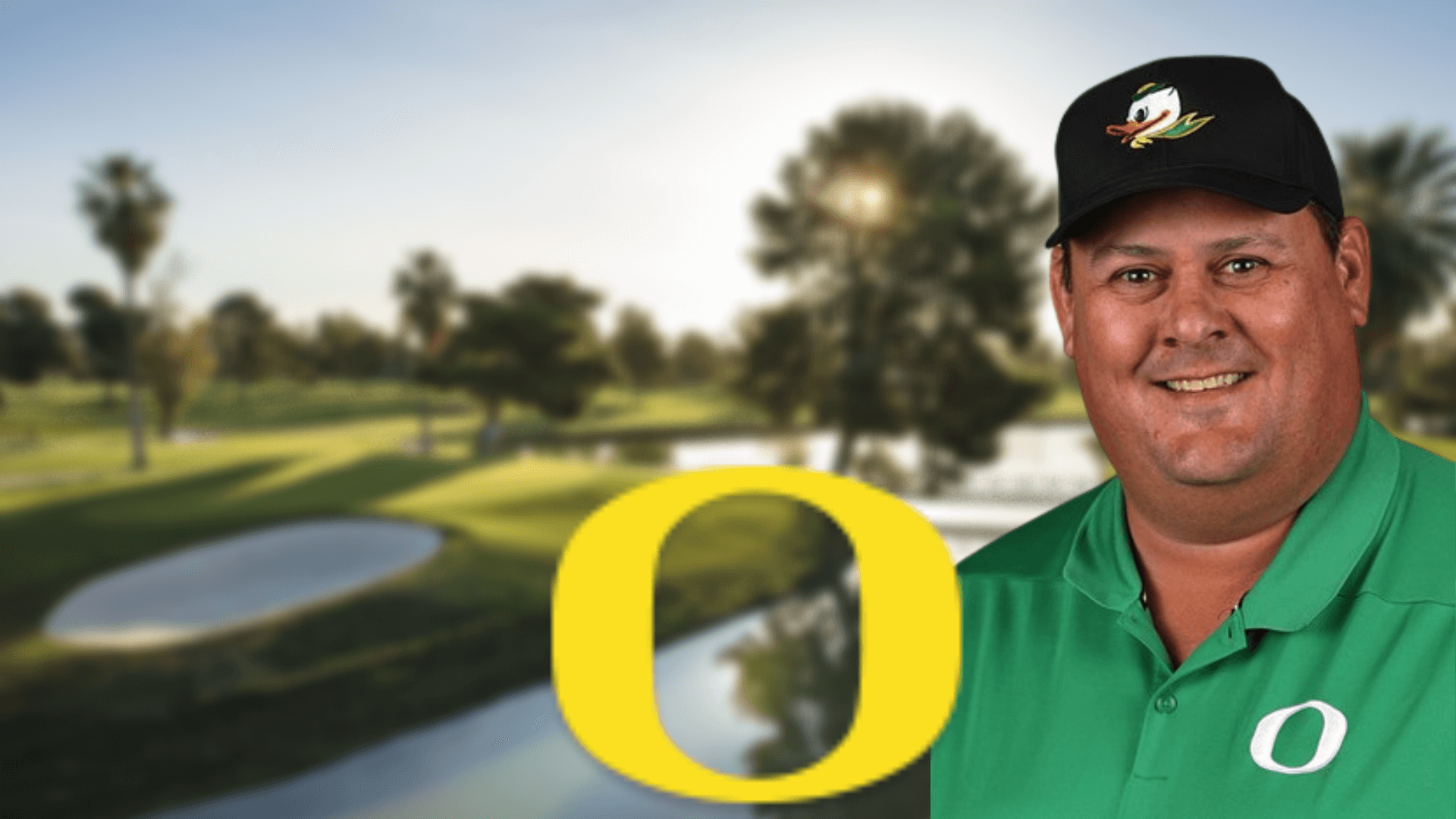 JEFF QUINNEY | ASSISTANT MEN'S COACH | UNIVERSITY OF OREGON
Former PGA Tour pro, U.S. Amateur champion and Eugene native Jeff Quinney  is in his first seasopn as an assistant coach.
 
Quinney held his PGA Tour Card for five seasons from 2007-11 and posted 12 top-10 finishes during his career on Tour, including a pair of runner-up finishes. He reached as high as No. 48 in the Official World Golf Rankings in June of 2008 and ended his professional career with nearly $6 million in career earnings.
 
Quinney's best season on tour came in his rookie year in 2007, when he posted five top-10 finishes, including four in his first five events of the year, to come in 51st in the FedEx Cup Standings. He also turned in top 10s at The Players Championship in his first two starts at the event, tying for sixth in 2007 and finishing third in 2008. Quinney owns three professional wins, picking up a victory at the 2004 Oregon Classic on the Nationwide Tour after winning twice on the Canadian Tour in 2002.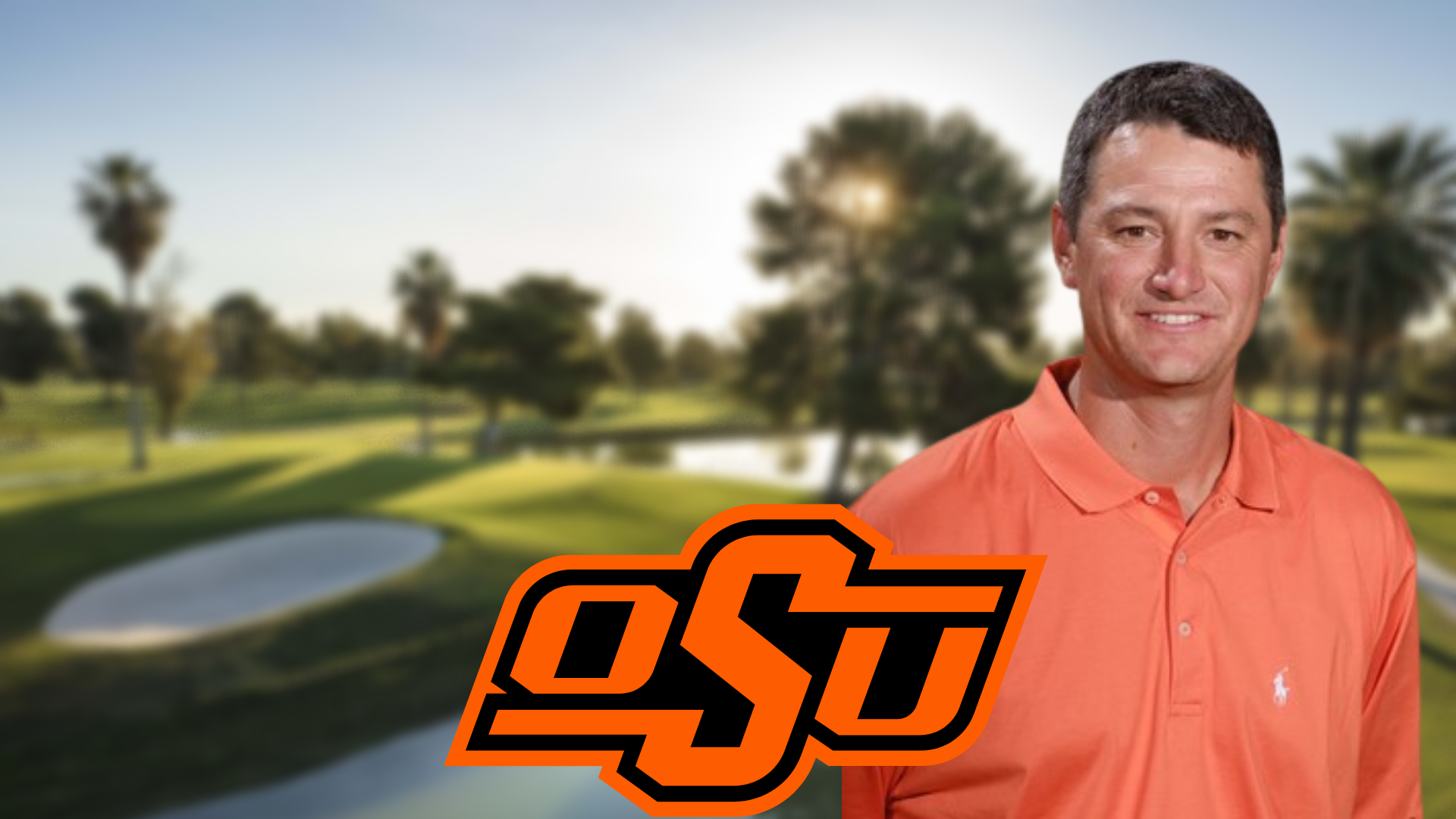 ALAN BRATTON | Men's Head Coach | OKLAHOMA STATE
Under the direction of Oklahoma State head coach Alan Bratton, the Cowboy golf program has continued its proud tradition of excellence athletically and academically.
 
Last year, OSU's ninth under his guidance, the Cowboys won four times, bringing their total number of victories under Bratton's watch to 40. The Pokes capped the year with their sixth consecutive NCAA Regional crown before garnering the 57th top-five showing at the NCAA Championship in program history.
 
Additionally, Bratton's squad grew the program's All-American total by three with Eugenio Chacarra capturing first-team status for the second year in a row, while Aman Gupta and Brian Stark claimed third-team honors. On six occasions, Cowboys captured medalist honors as well.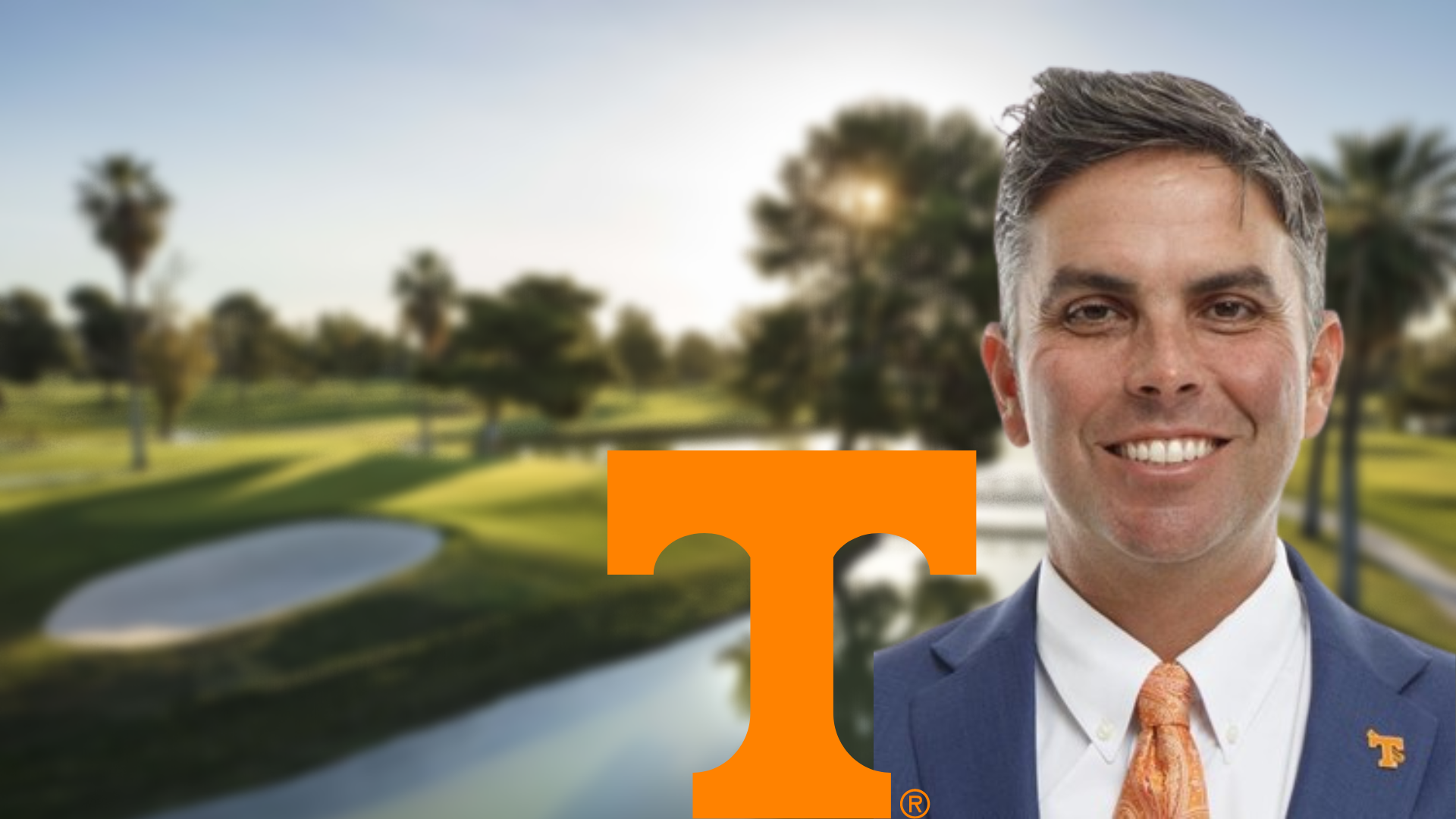 BRENNAN WEBB | Men's Head Coach | TENNESSEE
Coming off of four straight successful seasons to open his tenure at the helm of the Tennessee men's golf program, Brennan Webb is entering his fifth season as the head men's golf coach at Tennessee. In four completed seasons, Webb has led the Vols to five team tournament titles and UT's first NCAA Championships berth since 2013.
 
In four seasons as Tennessee's head coach, Webb has coached six total All-SEC selections and three All-America honorees. He has guided the Vols to SEC match play and NCAA Regional qualification each season.
 
During Webb's fourth season running the program in 2021-22, Tennessee enjoyed another successful year—finishing inside the top-five in six of its 10 tournaments in a schedule filled with demanding competition. The Vols also advanced to match play at the SEC Championships for the third straight time—since Webb's arrival prior to the 2018-19 season, Tennessee is one of just four SEC schools to make match play at the SEC Championships each year.
Field Size | 72
In order to maximize engagement opportunities with coaches we limit the field at each camp.
Course | The Wigwam Resort
For more information on The Wigwam Resort click here.
Field Size | 72
In order to maximize engagement opportunities with coaches we limit the field at each camp.
Course | The Wigwam Resort
For more information on
The Wigwam Resort
click here
.
CGX has secured a rate of $129 per night for the camp.
To reserve your room please either click the Link below or call
(623) 258-4676 & choose option 1 to be connected to the Reservations team.
The block code is COL15BOTH.
Schedule of Events
DECEMBER  17-18, 2022
7:30am – 8:30am Coach Introductions / College Golf Seminar
8:45am – 10:45am Skill Stations and Challenges (Putting, Short Game, Range)
11:00am – 12:30pm Lunch with Coaches / Warmup
12:30pm Simulated College Golf Practice Round with Coaches (Shotgun - Gold Course)
6:00pm – 7:30pm Dinner with Coaches / Recruiting Education Seminar / Open Q&A
8:00am – 9:00am Skill Stations and Challenges (Putting, Short Game, Range)
9:15am – 10:45am College Golf Seminar & Open Q&A
10:45am – 12:00pm Lunch with Coaches / Warmup
12:00pm Simulated College Golf Tournament Round (Shotgun - Gold Course)
Camp concludes after the round
*Schedule is subject to change
Top100 Boys Showcase Camp
Phoenix, AZ
December 17-18, 2022
The Wigwam Resort

Find Your Fit, Find Your Spot.
About College Golf Experience
College Golf Experience is committed to creating unique and transformational opportunities for junior golfers to connect with college coaches and learn about the college golf recruiting process. Our camps are open to any and all entrants limited only by number of participants, gender, and age.