College Golf Experience
State of Oklahoma Showcase Camp
Oklahoma City, OK
November 5-6, 2022
Lincoln Park Golf Course
CAMP PRICE – $795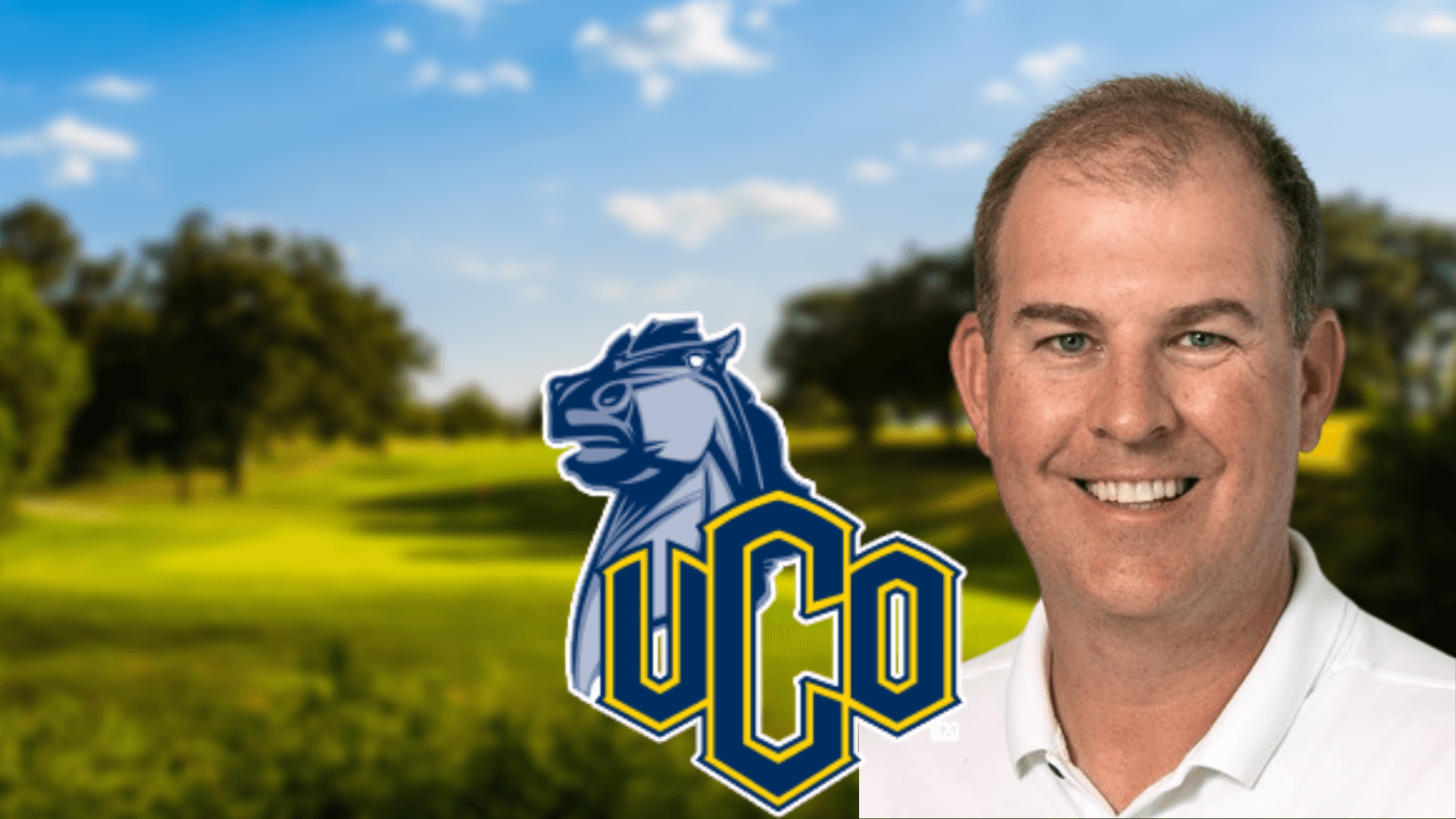 Derrick Thompson | University of Central Oklahoma | Men's Head Coach
Derrick Thompson was named head men's golf coach at the University of Central Oklahoma in June 2021. He comes to UCO from Iowa Western, where he spent the past seven years leading both the men's and women's programs.
Thompson led the two programs to a combined 43 tournament wins over the past seven seasons, including five for each the men's and women's programs this past season.
He coached his teams at IWCC to more than 20 national tournament appearances and has coached more than a dozen All-Americans. He's also coached individual NJCAA national champions in both men's and women's golf.
Prior to Iowa Western, Thompson was the head men's and women's coach at North Idaho College. There he also qualified his teams for the national tournament and led multiple student-athletes to All-American honors.
A member of the NJCAA Golf Coaches Association, Thompson served as secretary from 2017-18, vice president from 2018-20, and most recently president from 2020-21.
Thompson graduated from Ferndale High School in Washington in 2000 before attending Western Washington University. He is married (Melissa) and has two children (Grady and Camryn).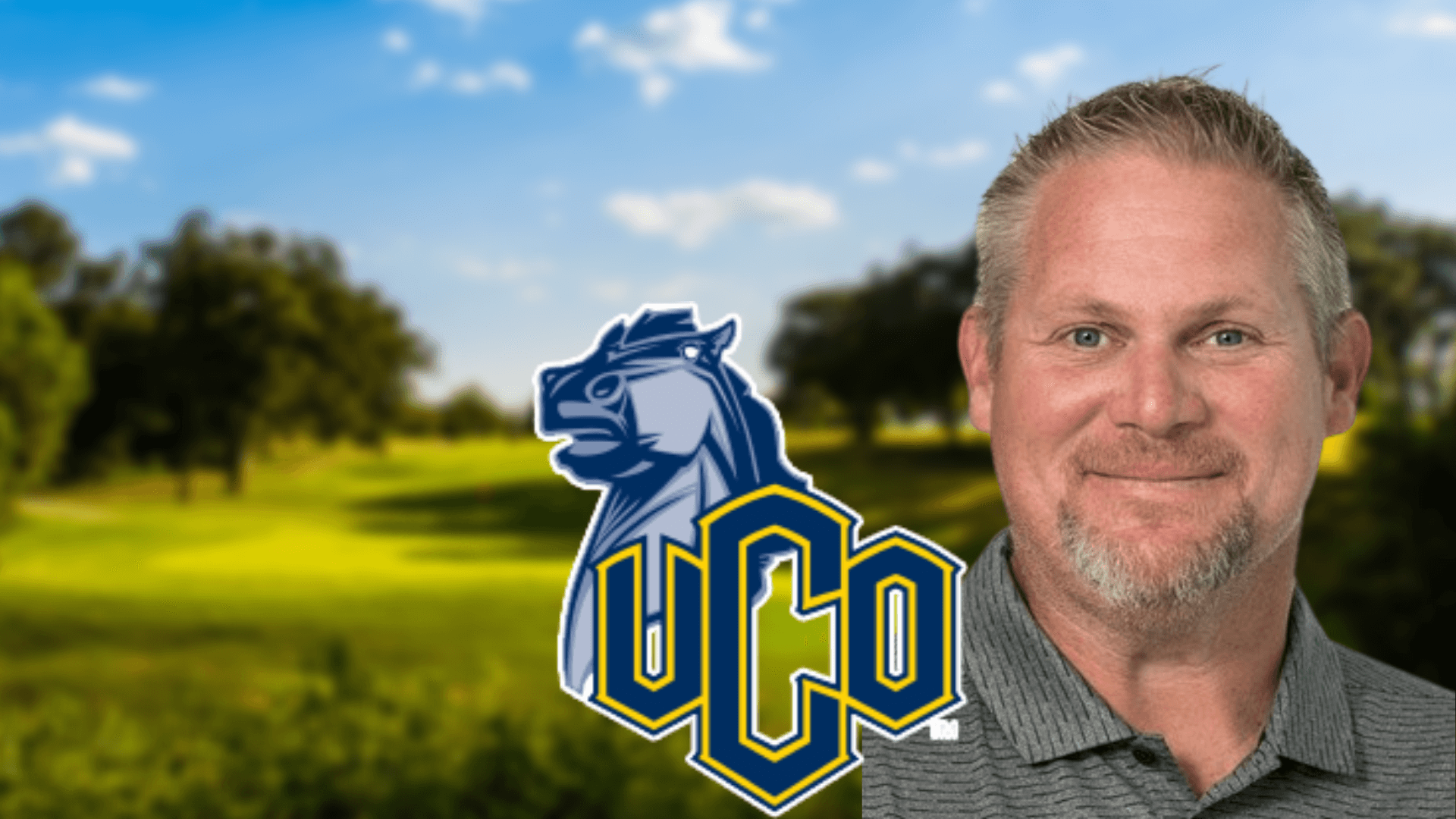 Michael Bond | University of Central Oklahoma | Women's Head Coach
Michael Bond enters his 14th year leading the Central Oklahoma women's golf program and has built the Bronchos into a perennial Mid-America Intercollegiate Athletics Association and NCAA Division II contender.
UCO has flourished under Bond's direction, having finished in the top four in 105 of 151 tournaments while winning 30 titles. Bond has been named MIAA Coach of the Year four times in Central's nine years in the league and four of his 30 wins with the Bronchos came in the MIAA Championship.
Michael has coached 29 all-conference players – including three who earned MIAA Player of the Year honors – along with 13 All-Region performers and three All-Americans.
Central had seven top-four finishes during Bond's first year in 2008-09 and was ranked in the national top 20 most of the year en route to making its first appearance in the NCAA Division II regional tournament since 2005.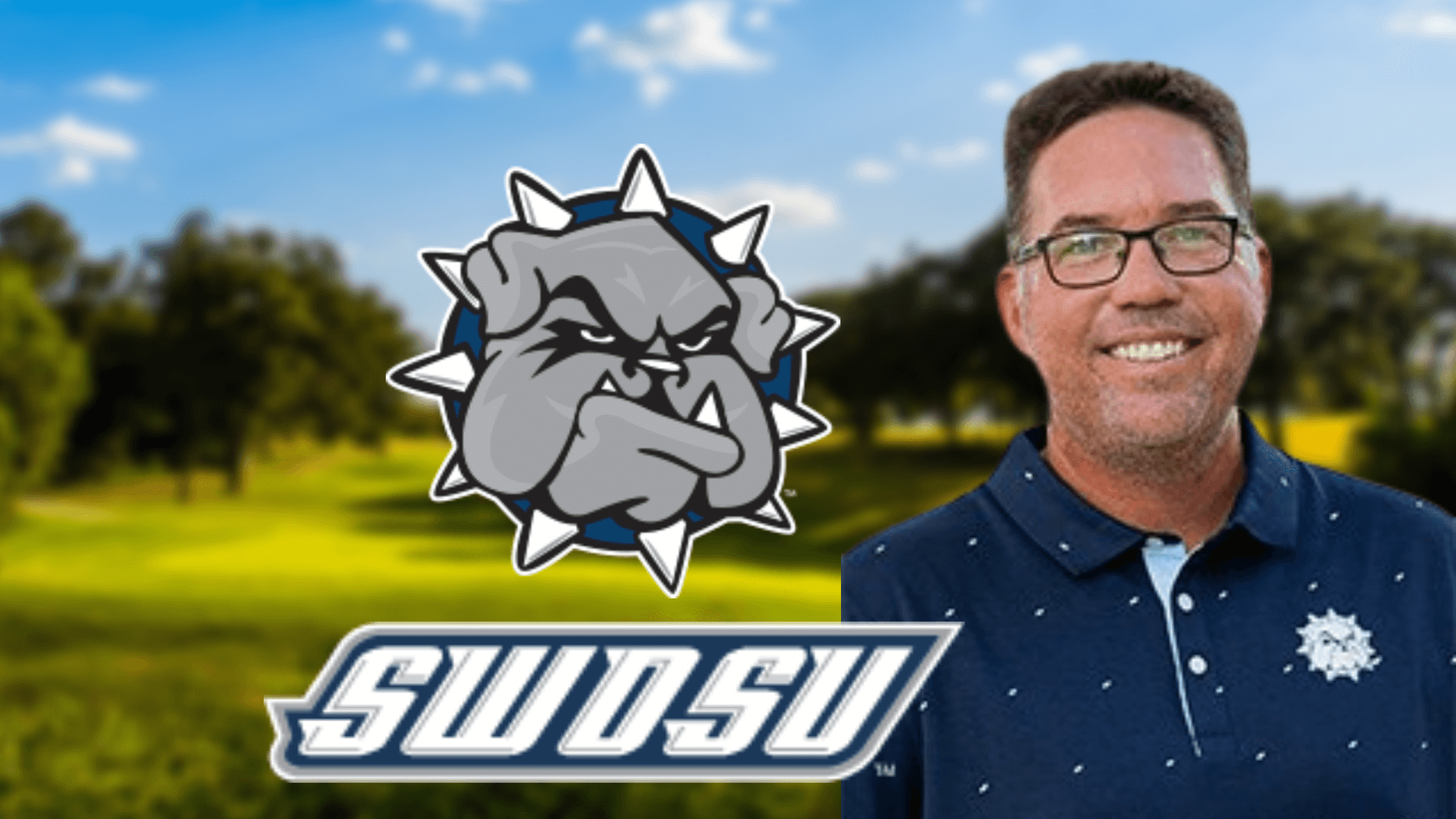 Brad Fleetwood | Southwest Oklahoma | Men's and Women's Head Coach
Brad Fleetwood has taken the SWOSU Golf programs to new heights since arriving in January 2013 and he enters his ninth season leading the Men's and Women's Golf programs in 2021-22.
After navigating the golf program through the turmoil of the 2019-20 season that was canceled due to the Covid-19 pandemic, Coach Fleetwood led both the men's and women's teams to appearances at the NCAA Regional Championships. Both teams came up just shy of advancing to the NCAA Division II Championships with 5th and 6th place finishes respectively. The women's team's Megan Brown was named GAC Freshman of the Year and was placed on the 2020-21 WGCA All-Region team. 13 of Coach Fleetwood's players earned all conference academic honors.
The spring of 2019 became the banner year for SWOSU Women's Golf as Fleetwood's team won the first NCAA Division II Central Regional Championship in program history and advanced to the National Championships for the second time. At nationals, SWOSU's Gloria Choi finished as the national runner-up individually and led the Lady Bulldogs into Match Play with a fourth-place finish during Stroke Play. In the Match Play portion, SWOSU defeated top-ranked Barry in the opening round before falling to eventual national champion Florida Tech in the national semifinals.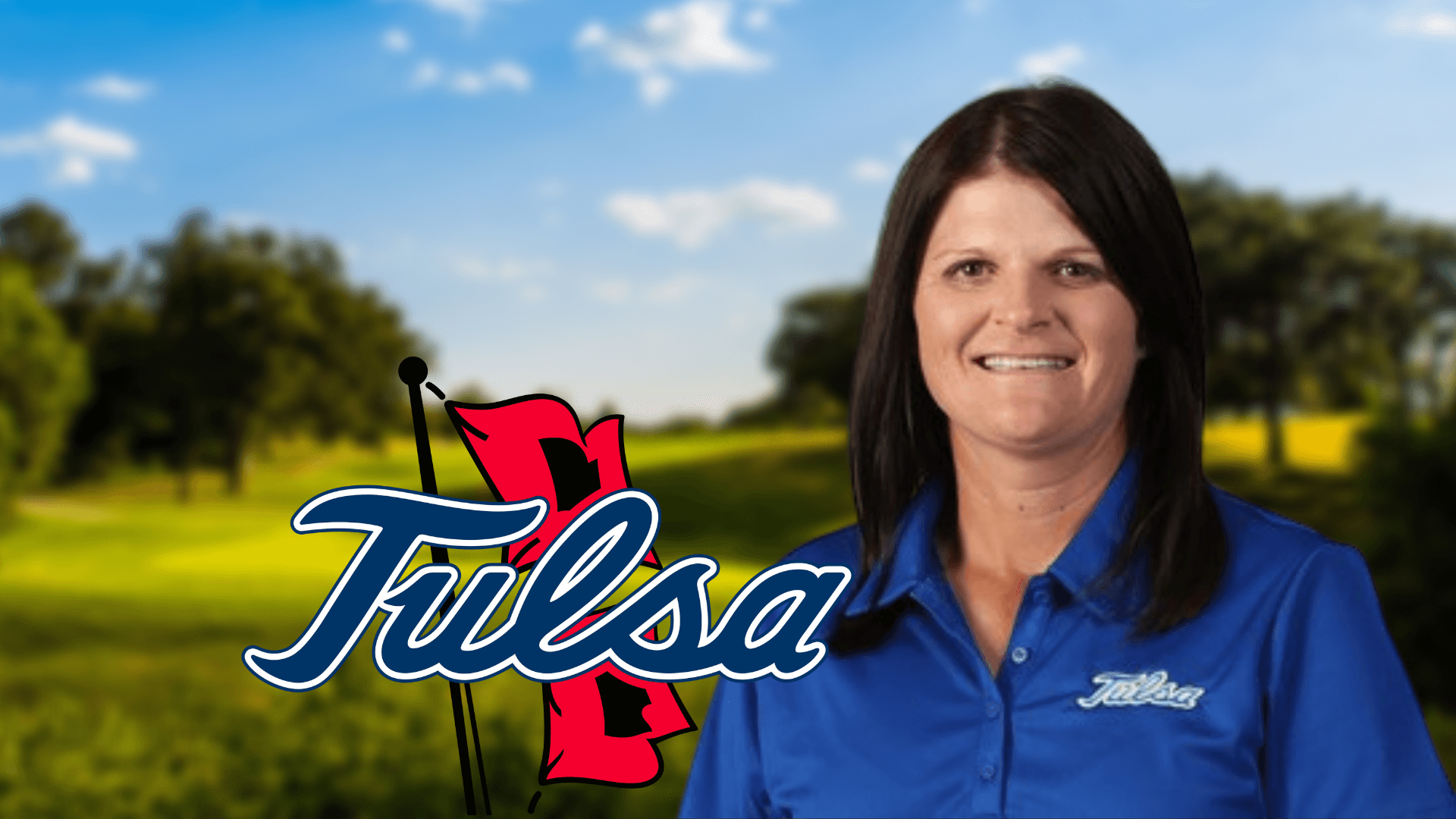 Annie Young | Tulsa | Women's Head Coach
A former Oklahoma State All-America golfer, Annie Young completed her fourth season as the head coach at The University of Tulsa in 2021-22. Young has led the Hurricane golfers to five tournament championships in her first four seasons, including four stroke play and one match play title.
The 2022 season saw the Hurricane, in match play, defeat Oklahoma (3-2), No. 7-ranked Oklahoma State (3-1-1) and No. 21 Texas Tech (3-2) to claim the championship at the Red Raider Match Play.
In 2021, Young led the Hurricane to the American Athletic Conference title earning Conference Coach of the Year honors.
Young was announced as Tulsa's head coach in June 2018, coming to Tulsa from Colorado State University.
In addition to Tulsa's AAC crown in 2020-21, the Golden Hurricane also won the Texas State Invitational and the Rebel Beach Intercollegiate.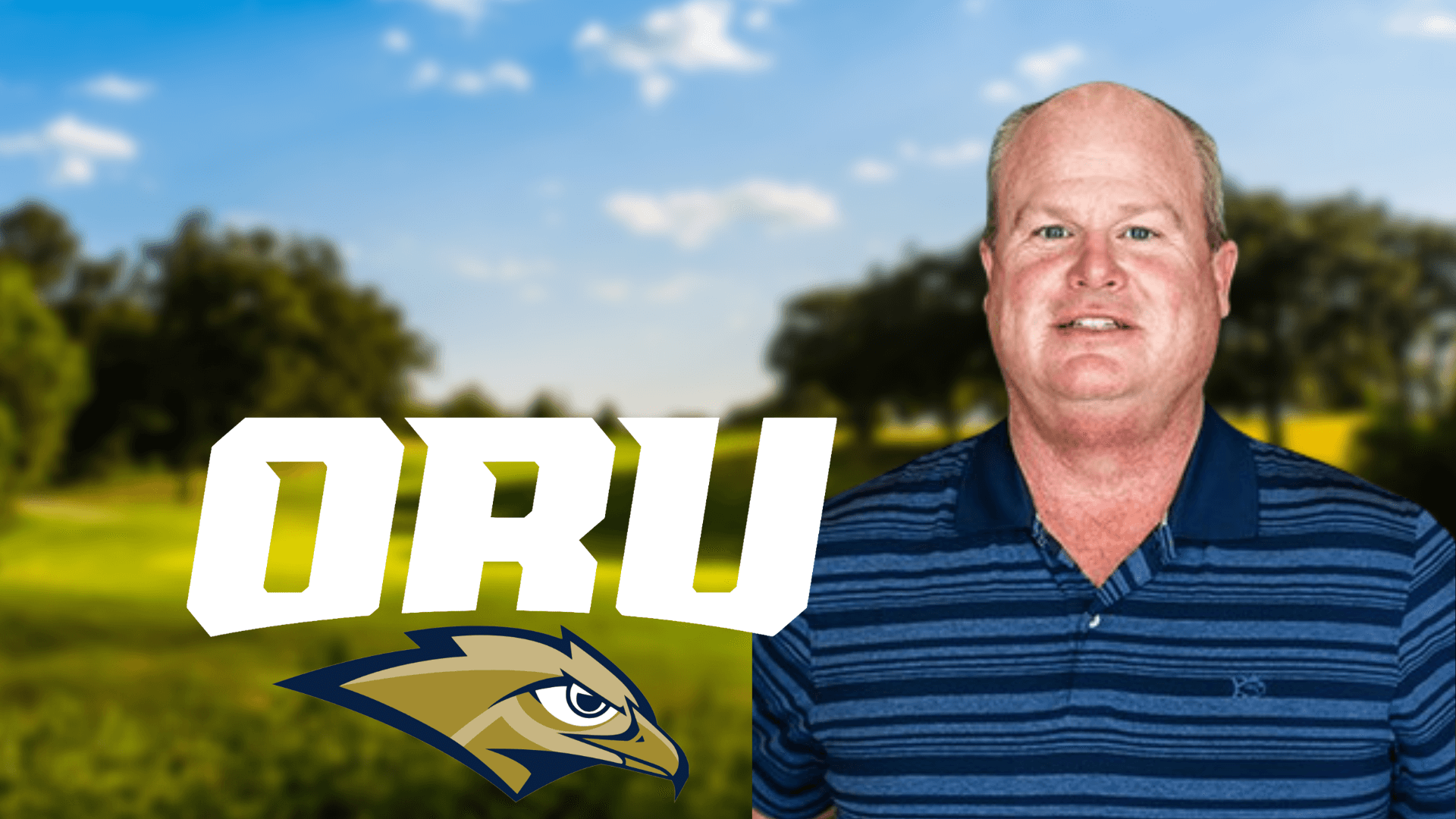 Lance Watson | Oral Roberts | Men's and Women's Head Coach
Lance Watson enters his 20th season as head coach for the ORU women's golf team (May 2000) and 16th as the men's head coach (2004).
A 16-time Summit League Coach of the Year, Watson enters the 2019-20 golf campaigns with high expectations for both the men's and women's teams. He helped the ORU women's program become a dominating presence in the Summit League (formerly the Mid-Con), leading the Golden Eagles to 12 consecutive NCAA tournament appearances. The men's team won consecutive Summit League titles and reached NCAA tournament play in 2009 and 2010, the first trips under Watson.
In 20 seasons as head coach for the women, Watson has produced nine Summit League players of the year, nine League newcomers of the year, two Summit League Championsip MVPs (formerly player of the year), one NCAA Championships individual qualifiers, and more than 50 all-conference selections. On the men's side, Watson has coached three Summit League players of the year (Lyle Patton, 2004 & Cody Burrows 2017 & 2019 ), one Championship MVP (Scott Stiles, 2009) and six newcomers of the year, including 2008 winner Terence Begnel. In total with the combined accolades between the men's and women's teams, he's produced 12 Summit League Players of the Year, 15 Newcomers of the Year, three NCAA individual qualifiers and had 17 NCAA Tournament appearances.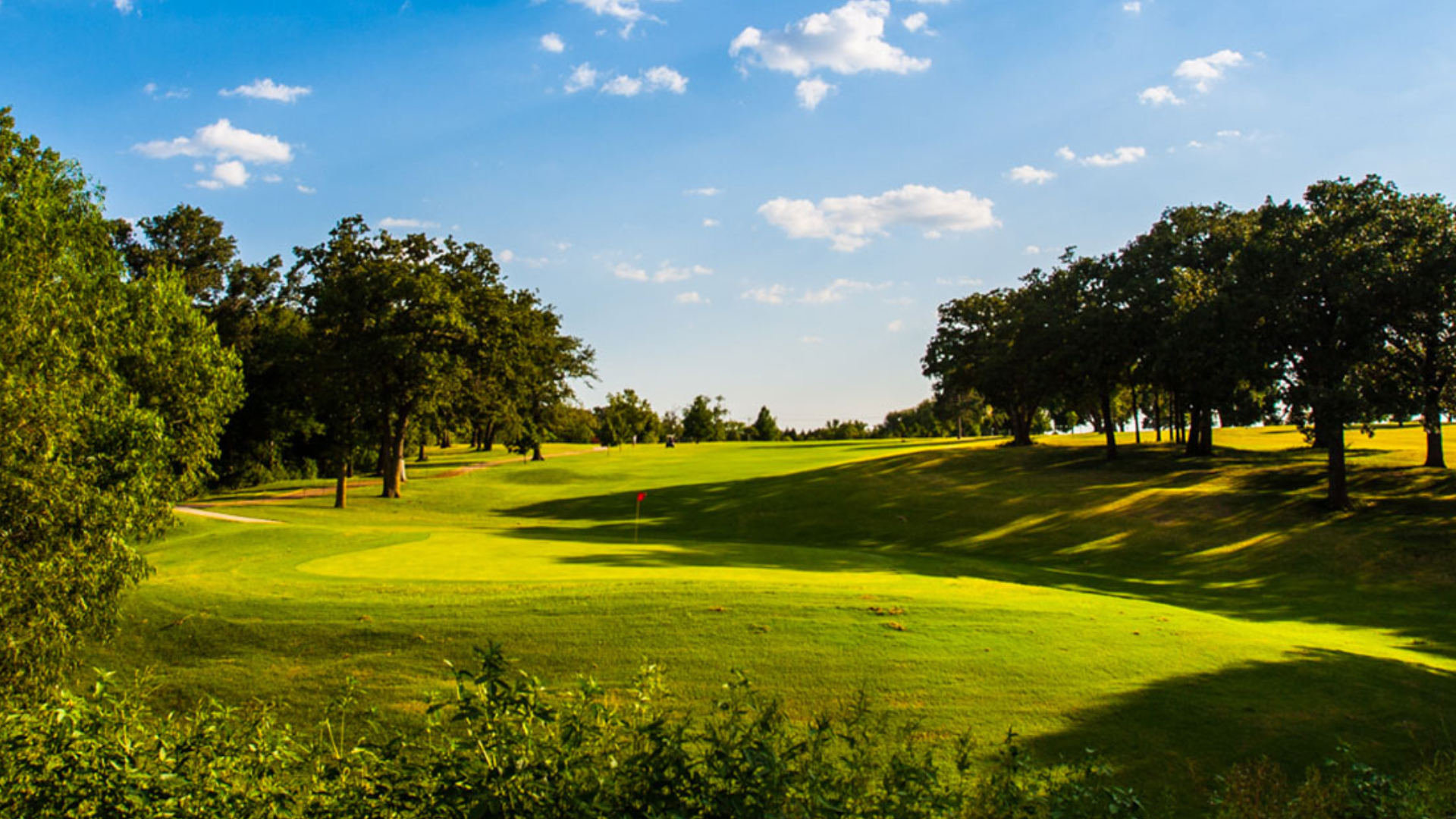 Lincoln Park Golf Course
Field Size | 40
In order to maximize engagement opportunities with coaches we limit the field at each camp.
Course | Lincoln Park Golf Course
Field Size | 40
In order to maximize engagement opportunities with coaches we limit the field at each camp.
Course | Lincoln Park Golf Course
Schedule of events
NOVEMBER 5-6, 2022
7:30am – 8:00am Registration
8:00am – 9:00am Coach and Player Introductions / College Golf Seminar
9:00am – 11:30am Skills Stations / Assessments / Challenges
11:30am – 1:00pm Lunch / Course Management & Strategy Seminar
1:00pm Simulated College Golf Practice Round (Tee Times)
Camp Breaks Following the Round
8:00am – 9:30am Breakfast / Recruiting Seminar
9:30am – 10:30am Warmup
10:30am Simulated College Golf Tournament Round / Lunch On-Course (Tee Times)
Camp Concludes Following the Round
*Schedule is subject to change
State of Oklahoma Showcase Camp
Oklahoma City, OK
November 5-6, 2022
Lincoln Park Golf Course
CAMP PRICE – $795

Find Your Fit, Find Your Spot.
About College Golf Experience
College Golf Experience is committed to creating unique and transformational opportunities for junior golfers to connect with college coaches and learn about the college golf recruiting process. Our camps are open to any and all entrants limited only by number of participants, gender, and age.