College Golf Experience
SCPGA Toyota Tour Cup Q School Preview Camp / So Cal Showcase
Murrieta, CA
November 12-13, 2022
The Golf Club at Rancho California
This camp has come and gone – be sure to check out our upcoming camps page for an opportunity near you!
Coach Lineup
Players will have guaranteed engagement with every coach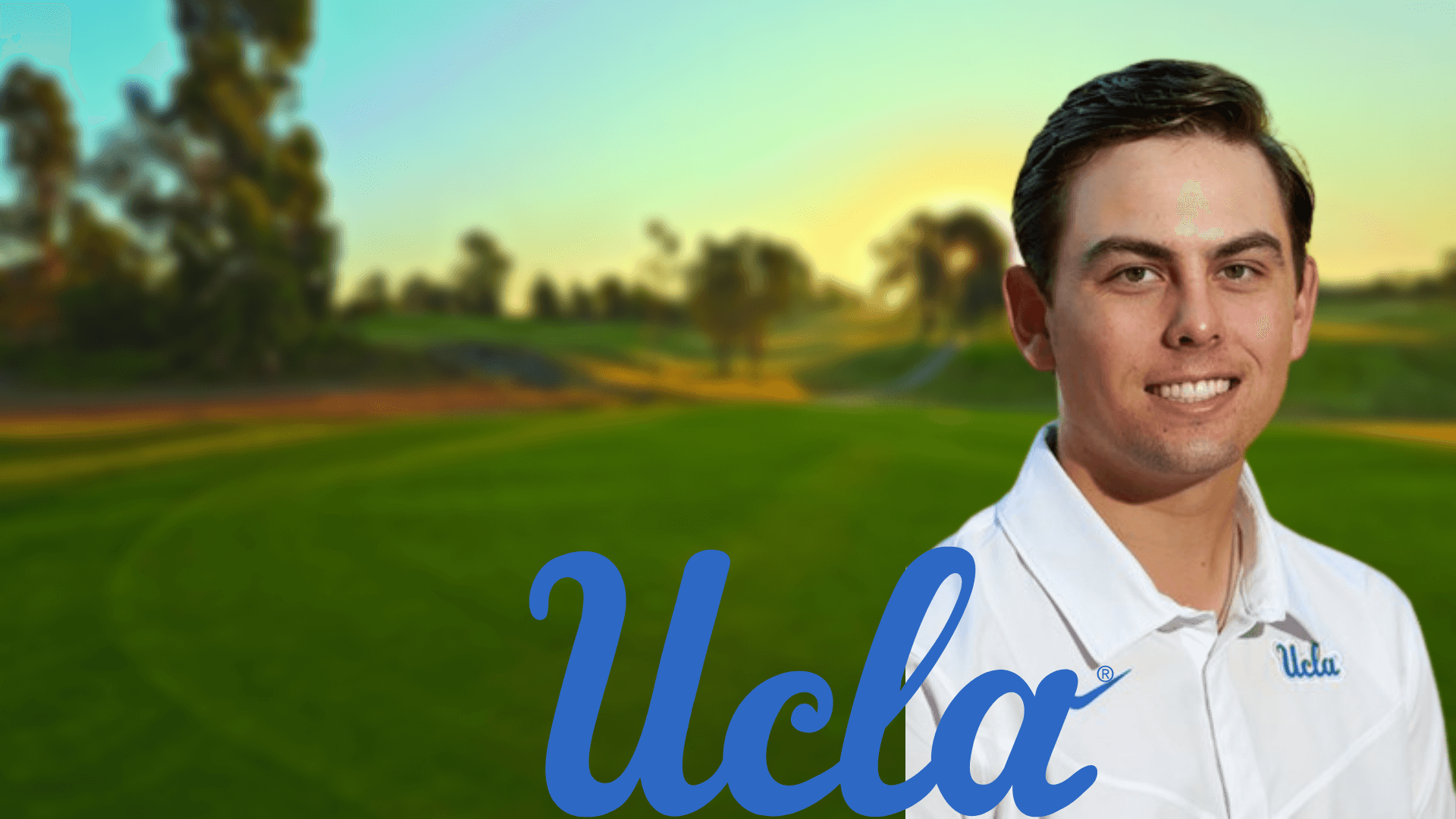 Patrick Murphy | Men's Assistant Coach | UCLA
UCLA head men's golf coach Derek Freeman has announced the hiring of alum Patrick Murphy as the program's new assistant coach.
"I am thrilled to have a Bruin alum, Patrick Murphy, join our coaching staff," Freeman said. "Patrick's depth of golf knowledge is extensive. He has traveled the world playing the game and that will help in his coaching. Being a Bruin alum, he will be able to relate extremely well with our student-athletes. It's going to be fun to have Patrick on staff and he will make a great coach."
Murphy (2015-2019) appeared in 35 tournaments during his four years at UCLA, producing four Top 10s, 10 Top 20s and 16 under-par rounds. His best season was his senior campaign when he recorded a 71.6 scoring average, finishing under par in four of his nine events and earning starts at the Pac-12 Championship and NCAA Regional. As an amateur player, Murphy was the champion at the 2015 Alberta Match Play and also reached match play at the 2018 U.S. Amateur.
On three occasions, Murphy was named Pac-12 Conference All-Academic, receiving the honor every year he was eligible. He was also a member of the Bruin Athletic Council, and earned a spot on the UCLA Athletic Director's Honor Roll every quarter.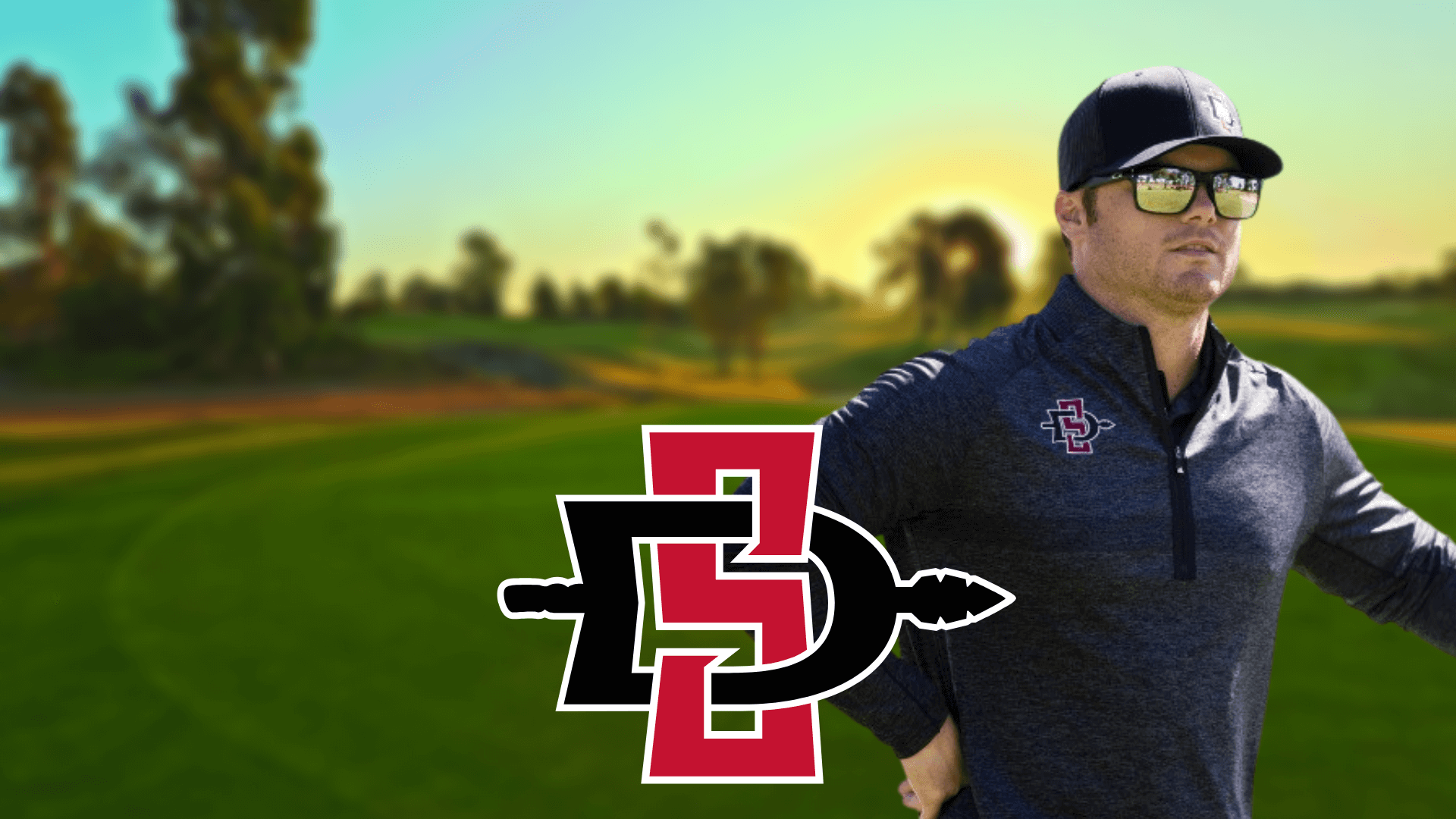 Evan Emerick | Men's Associate Head Coach | San Diego St.
SAN DIEGO — San Diego State men's golf's Evan Emerick has been promoted to associate head coach, announced head coach Ryan Donovan on Tuesday. Emerick has spent the last 15 years with the Aztecs as either a player or on the staff.
"Evan has worked so hard through the years as a student-athlete and my assistant," Donovan said. "He is a great recruiter and truly a 'players' coach. We all have so much respect for his effort and we are fortunate to have him as an Aztec for life!"
Emerick has been the director of golf operations for both the men and women teams at SDSU since 2015 after serving as a volunteer assistant coach and part-time assistant coach the previous two seasons. With his help, the San Diego State men's golf team has won two Mountain West championships (2015 and 2022), appeared in three NCAA championships (2015, 2016 and 2021) and nine NCAA regionals, while capturing 13 team titles, including four over the past two seasons.
Emerick has helped coach eight All-Americans – Xander Schauffele, Tom Berry, Ryann Ree, Nahum Mendoza III, Riccardo Michelini, PJ Samire, Gunn Yang and Puwit Anupansuebsai – and two Mountain West Golfers of the Year in Mendoza III (2016) and Anupansuebsai (2020).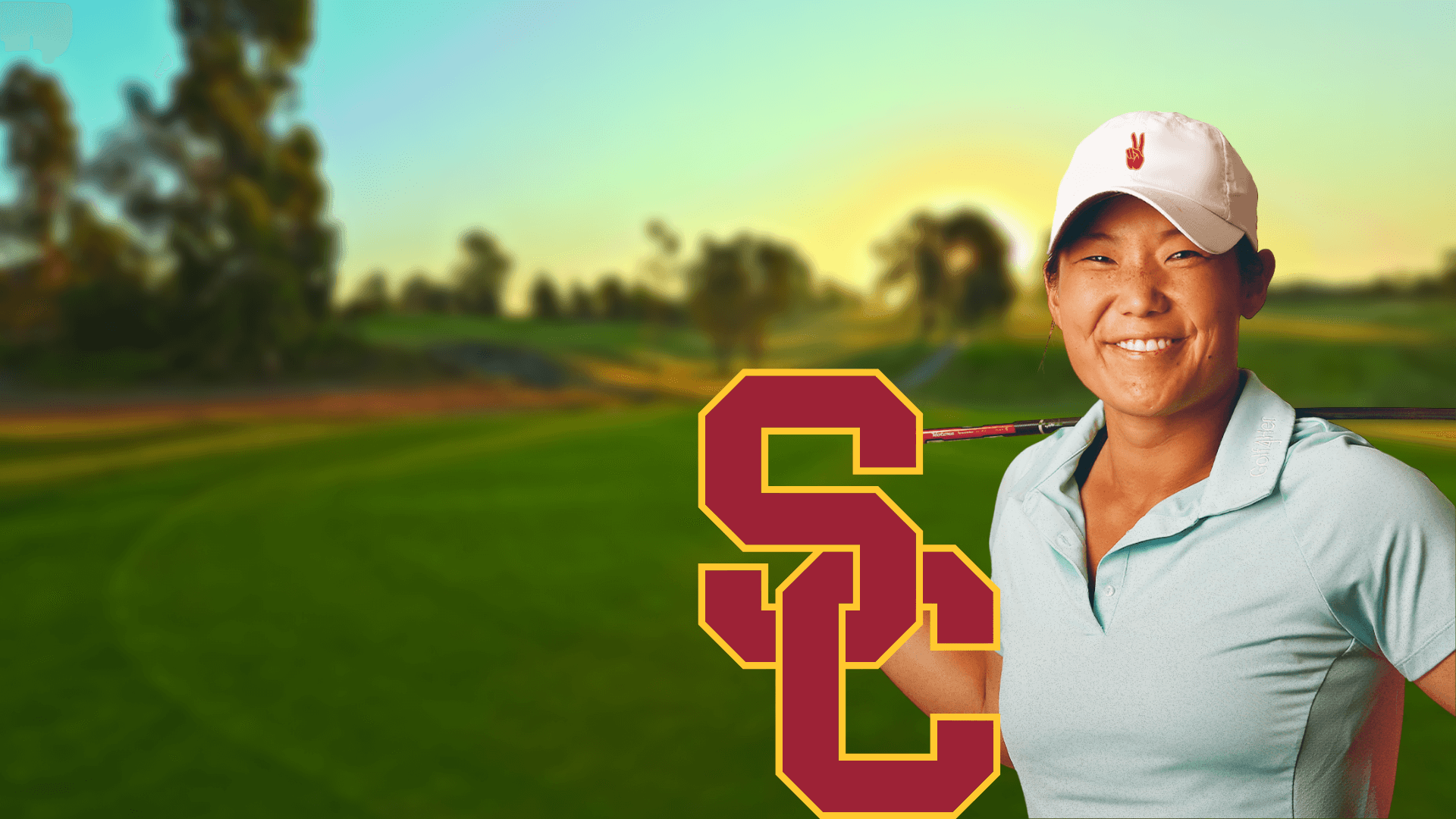 Tiffany Joh | Women's Assistant Coach | USC
Women's Golf | June 23, 2022
Story Links
Tiffany Joh, an 11-year LPGA Tour pro and four-time NCAA All-American with collegiate coaching experience, has been named a USC Women's Golf Assistant Coach, Trojan fifth-year Head Coach Justin Silverstein announced today.
"We are so fired up to welcome Tiffany to the Trojan Family," Silverstein said. "Tiffany brings an incredible wealth of playing experience with over a decade on the LPGA Tour while being one of the finest collegiate/amateur golfers in the world.
"Her energy and passion for the game is infectious, as is her famous sense of humor, and I think that combined with her perspective on balancing academics, athletics and outside life will be extremely beneficial for our student-athletes."
Said Joh: "I want to thank Justin and the Athletic Department for giving me this opportunity. I'm so excited to join the Trojan Family and be a part of the rich legacy here at USC. I'm looking forward to being back in L.A. and assisting the student-athletes in any way I can to help continue to build this amazing program."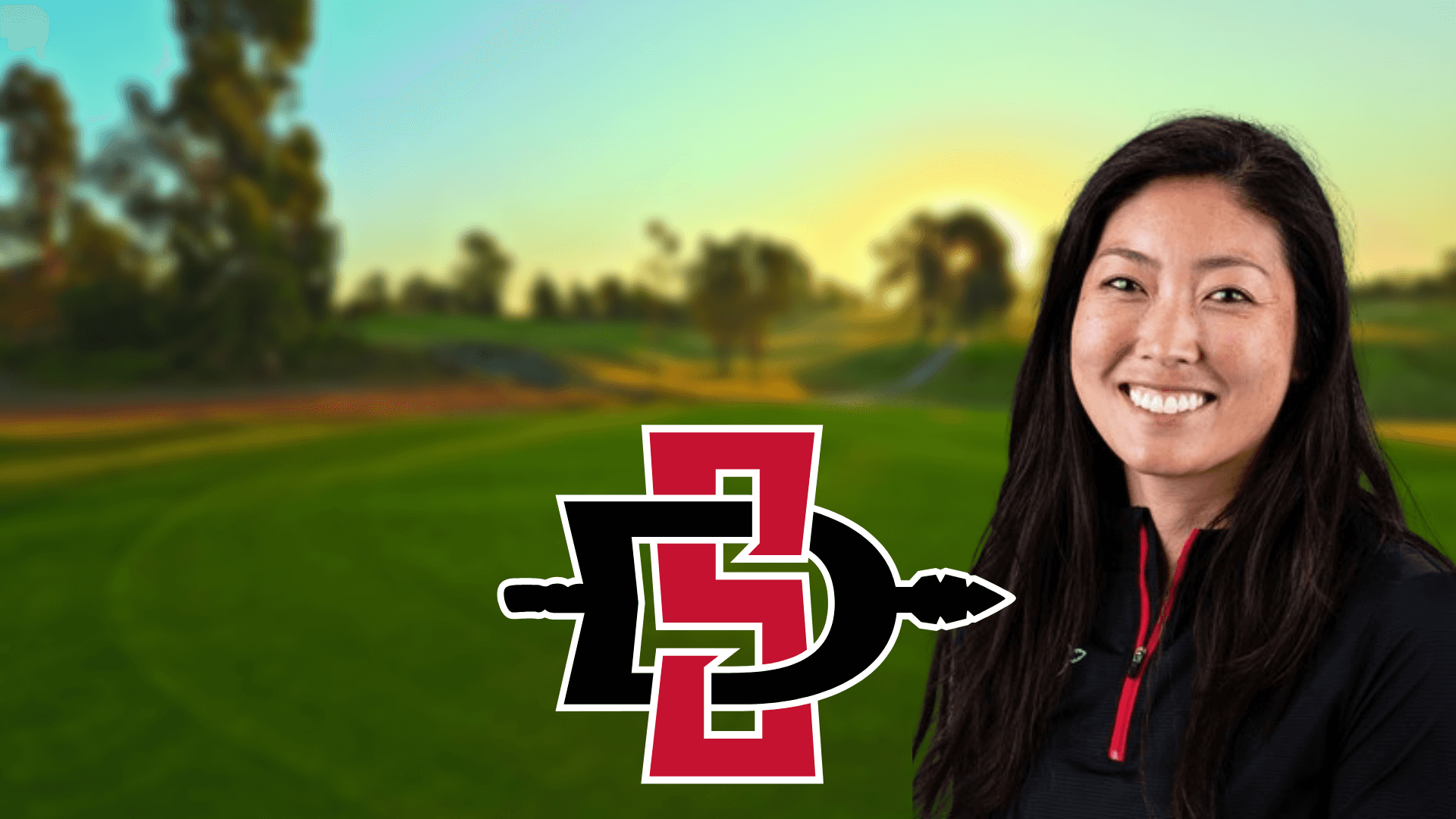 Lauren Dobashi | Women's Head Coach | San Diego St
Lauren Dobashi wrapped up her first year as the San Diego State head coach. She guided the Aztecs to a top 65 ranking and saw Sara Kjellker and Bernice Olivarez Ilas qualify for the NCAA Regionals as individuals.
Dobashi came to The Mesa in August of 2021 after eight seasons with national power Stanford. While an assistant and associate head coach with the Cardinal from 2014-19, Dobashi (pronounced DOH-BOSH-EE) helped Stanford to a national title in 2015 and six consecutive NCAA Championship appearances, including three straight NCAA regional titles (2016-18). The Cardinal also advanced to the match play portion of the NCAA Championships each year since the format's inception in 2015 as Stanford produced 16 full-field victories and 17 All-Americans during her tenure.
"I am so excited to be a part of the Aztec family!" Dobashi said upon her hiring. "I would like to thank the search committee and specifically John David Wicker and Derek Grice for providing me this opportunity. I was impressed with the energy, the camaraderie, and the support and resources provided to the student-athletes, but what really sold me was San Diego State's passion to provide a well-rounded experience for the student-athlete. I look forward to continuing to build on the foundation that Coach Spalding established. I am excited to lead the San Diego State women's golf program and to work with these talented young ladies to help them achieve success on and off the golf course."
"I am excited to welcome Lauren to the Aztec family," Wicker said when announcing Dobashi's hire. "Our women's golf team has achieved great success over the past number of years and Lauren's experiences at UC Davis and Stanford will allow her to take our team to the next level. She stood out during the interview process as someone who is passionate about the entire student-athlete experience and ensuring the young women find success on the course and in the classroom, and are ready to succeed upon graduation."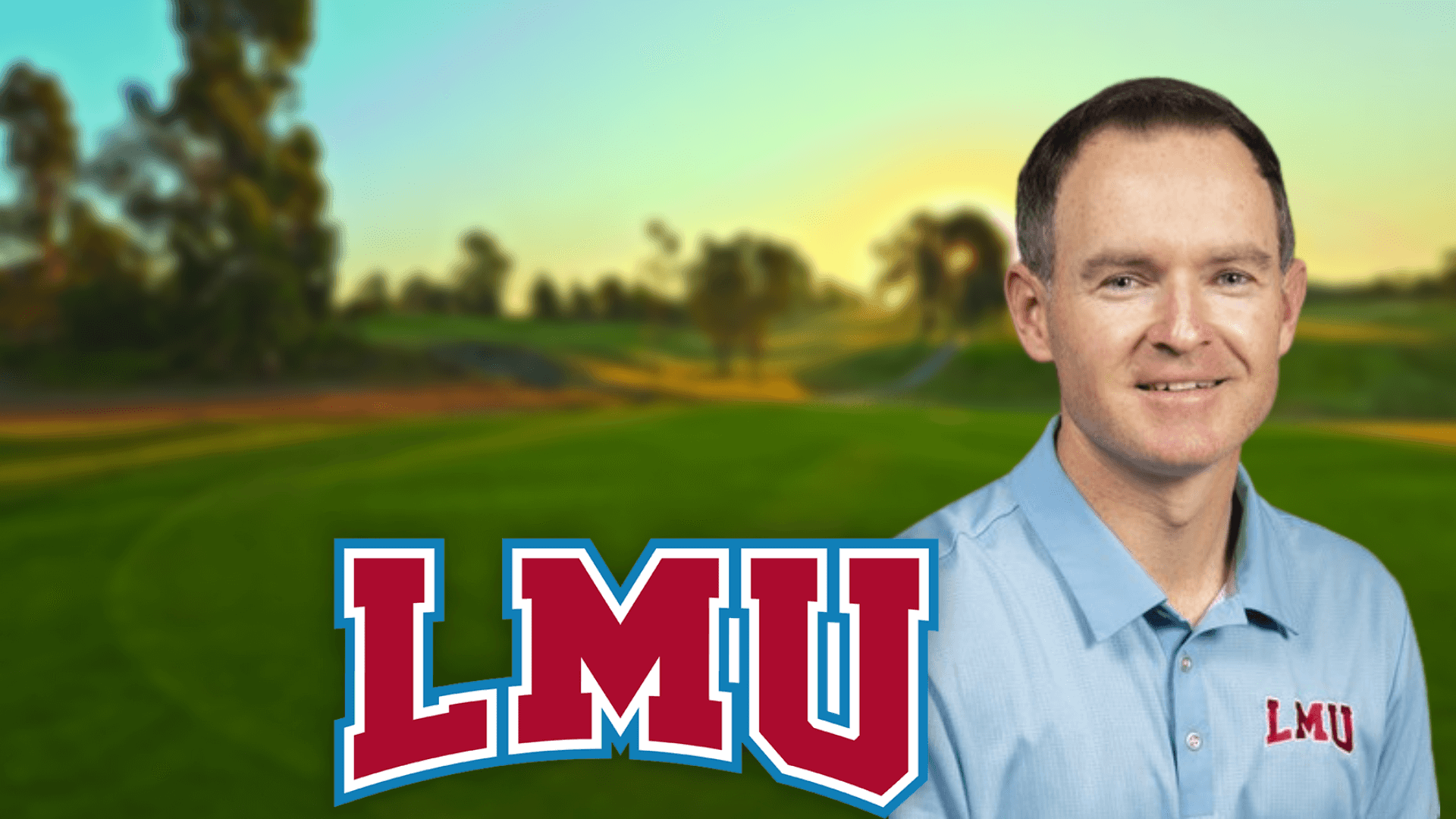 Jason D'Amore | Men's Head Coach | lmu
Jason D'Amore, member of the LMU men's golf program from 2005-08 and a Class of 2015 Inductee to the LMU Athletics' Hall of Fame, was named Head Coach of the men's golf team in June of 2016. His seventh season will be in 2022-23.
D'Amore coached the 2022 West Coast Conference Individual Champion as Riley Lewis shot a 7-under, 69-70-70–209 to earn the individual title as a sophomore. Lewis continued his season with his second-consecutive individual selection to the NCAA Regionals and tied for 20th in the 80-player field in Bryan, Texas.
Even with the COVID-19 pandemic impacting the country, D'Amore's Lions were in the midst of a special run in the Spring of 2021. In three straight tournaments, the Lions earned a runner-up finish at the Nick Watney Invitational (Feb. 8-9, 2021), before claiming back-to-back team titles at The Joust at Goose Creek (Feb. 22, 2021) and the Sacramento State Invitational (Mar. 1-2, 2021). All three individual titles in that stretch were won by an individual for the first time in school history, with senior Gavin Cohen winning consecutive events and freshman Riley Lewis following with his first collegiate victory. The records accomplished during this run include a program-record 28-under par (284-275-277—836) team finish in the Nick Watney Invitational led by Cohen finishing second all-time and one stroke off the school record for tournament scoring with his 70-66-67—203, and a team-record 25-stroke victory in a tournament at CBU's The Joust.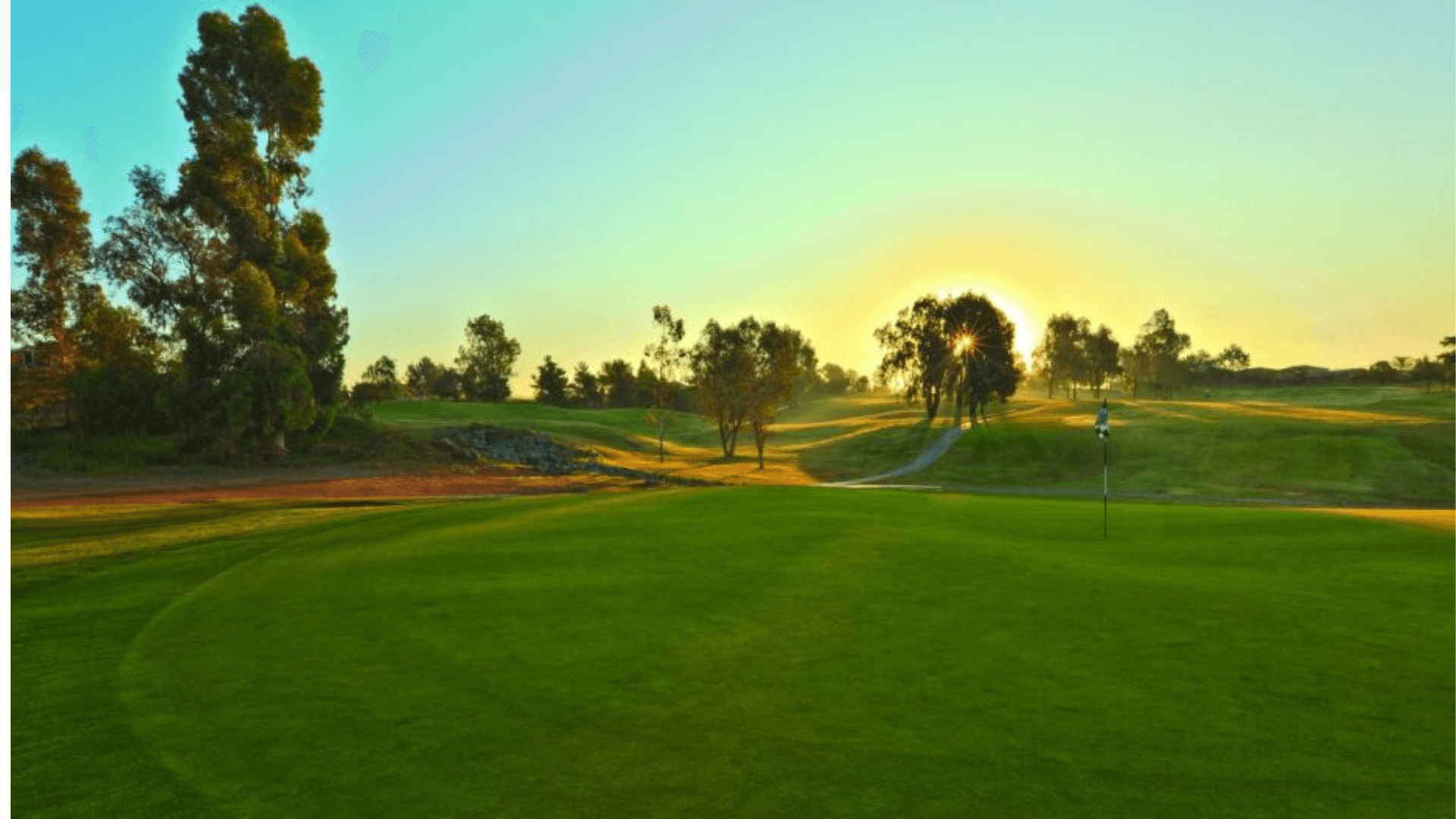 Course | The Golf Club at Rancho California
https://www.thegolfclubatranchocalifornia.com/
Field Size | 40
In order to maximize engagement opportunities with coaches we limit the field at each camp.
Course | The Golf Club at Rancho California
For more information on The Golf Club at Rancho California click here.
Field Size | 40
In order to maximize engagement opportunities with coaches we limit the field at each camp.
COURSE | THE GOLF CLUB AT RANCHO CALIFORNIA
For more information on The Golf Club at Rancho California click here.
Schedule of Events
November 12-13, 2022
7:30am – 8:00am Registration
8:00am – 9:00am Coach and Player Welcome, Introductions, College Golf Seminar
9:00am – 11:000am Skill Stations and Challenges
11:00am – 12:00pm Course Management and Strategy Seminar / Lunch
12:00pm – Simulated College Golf Practice Round with On-Course Coach Engagement (Tee Times)
6:00pm – College Golf Recruiting Seminar / Dinner
8:00am – 9:00am College Golf Seminar
9:00am – 9:30am Warmup
9:30am – Simulated College Golf Tournament Round with On-Course Coach Engagement (Tee Times) / Lunch On-Course
Camp Concludes Following the Round
*Schedule is subject to change
SCPGA Toyota Tour Cup Q School Preview Camp / So Cal Showcase
Murrieta, CA
November 12-13, 2022

The Golf Club at Rancho California


Find Your Fit, Find Your Spot.
About College Golf Experience
College Golf Experience is committed to creating unique and transformational opportunities for junior golfers to connect with college coaches and learn about the college golf recruiting process. Our camps are open to any and all entrants limited only by number of participants, gender, and age.