College Golf Experience
DIII Elite Camp (East Coast)
featuring NESCAC & UAA Coaches
Princeton Junction, NJ
July 14-15, 2022
Mercer Oaks Golf Course
*Camp follows the Springdale AJGA, July 12-13, 2022
Sign Up today! – $1,295

Coach Lineup
Players will have guaranteed engagement with every coach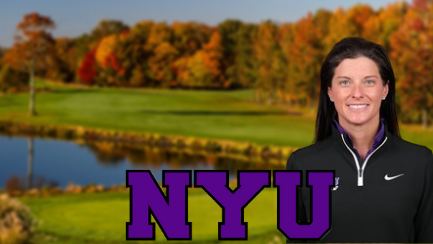 Katie Rudolph | Men's and Women's Coach | NYU
Katie Rudolph was hired as Head Coach of the New York University's Men's and Women's Golf teams in April 2021.
Rudolph joined NYU after being the Chief Operating Officer for First Tee of Metropolitan New York, a non-profit youth organization that promotes the sport of golf in underserved communities.
Rudolph, who also serves as a private coach for Megha Ganne, currently one of the top amateur golfers in the United States, won the Minnesota State Amateur Golf Championship in 2007. 
A 2002 graduate of Wake Forest University with a Bachelor of Arts degree in Communications, Rudolph served as a two-time captain of the Demon Deacons' women's golf team. She finished second at the Atlantic Coast Conference (ACC) Championship as a senior.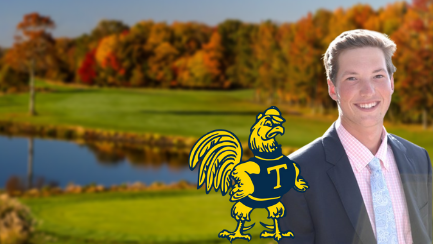 Jack Junge | Head Women's and Assistant Men's | Trinity
BEFORE TRINITY: Twice named a Blackhawk Alumni All-Star and a two-time All-State honoree for his high school team that won a pair of State titles…also starred scholastically on the golf course.
PERSONAL: Earned faculty honors in the fall of 2018…All-American golfer for the Bantams…majoring in history…son of Vicky and Roger Junge…father played tennis at Illinois State, sister, Jesse, played tennis at Dartmouth, and sister, Casey, played lacrosse at Colgate.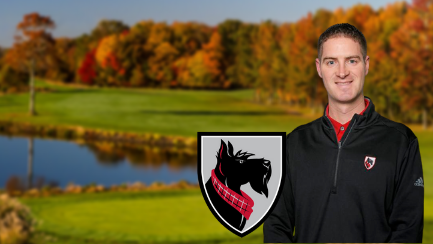 DAN RODGERS | MEN'S & WOMEN'S HEAD COACH | CARNEGIE MELLON
Dan Rodgers joined the men's golf program as assistant coach in 2014-15 before being named head coach for the 2016-17 season. Rodgers also serves as the head coach of the women's golf team which competed in its first year of varsity collegiate competition in 2014-15.
Rodgers had the Tartans poised for long-term success in 2020 after guiding them to four major tournament wins and a number one ranking nationally, the first time a women's athletic program has reached the top ranking in university history. At the end of the season Rodgers was honored as the Division III Coach of the Year by the Women's Golf Coaches Association.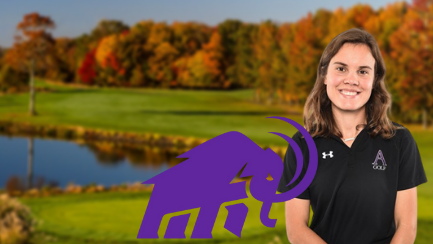 Elizabeth Davis | Men's and Women's Coach | Amherst
Elizabeth Davis, hired in the summer of 2016, enters her fourth season as the head coach of the Amherst College women's golf team in 2019-20.
A 2015 graduate of the University of Mary Hardin-Baylor (UMHB) with a Master's in Sports Administration, Davis brings a wealth of enthusiasm and playing experience to the Pioneer Valley.
A native of Houston, Texas, Davis was a standout on the UMHB women's golf team since the 2012-13 season, and was a member of the 2013 NCAA Division III national team champion squad. In 2014, the Crusaders finished as the national team runners-up.
Davis, who helped drive UMHB to the American Southwest Conference (ASC) championship in 2013, earned First Team All-ASC honors in 2014 and 2015, and was a Second Team All-ASC selection in 2013. Named the team's most valuable player in 2014, Davis was also awarded ASC All-Academic in 2014, 2015 and 2016, in addition to achieving ASC Distinguished Scholar award in 2015.
Most recently, Davis finished in a four-way tie for 35th place in the 2016 NCAA Division III Championship after carding a three-round total of 237 (78-80-79) in the rain-shortened four-day event. Davis finished her career as a two-time all-region honoree, and recorded five rounds of par-or-better – highlighted by a low-round of 71 twice during her senior campaign.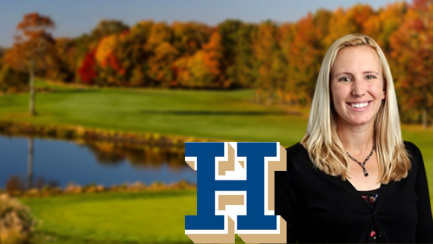 Lauren Cupp | Men's and Women's Coach | Hamilton
Lauren (Steates) Cupp '07 was named head coach of the Hamilton College men's and women's golf teams in July 2017. Cupp was interim head coach during the spring of 2017. In her second full season at the helm of both teams, the Hamilton men qualified for the NESCAC championship for the first time since 2016 and were runners-up in the event. Five golfers made the all-conference team and one was voted the 2019 NESCAC Men's Golf Rookie of the Year. The women captured three tournament team titles.
Five men's golfers made the 2019 NESCAC Spring All-Academic Team. In 2017-18 Cupp had three all-NESCAC team selections and two men qualified for the NESCAC championship as individuals. 
Cupp started her Hamilton golf coaching career as an assistant in the fall of 2012 when women's golf became the athletic department's 29th intercollegiate varsity sport. She was promoted to associate head coach in June 2015 and served in that capacity until January 2017. As an undergraduate at the College she helped form the women's golf club program and competed with the team for three years.
Field Size | 48
In order to maximize engagement opportunities with coaches we limit the field at each camp.
Course | Mercer Oaks Golf Course
For more information on Mercer Oaks Golf Course click here.
Field Size | 48
In order to maximize engagement opportunities with coaches we limit the field at each camp.
Course | Mercer Oaks Golf Course
For more information on Mercer Oaks Golf Course click here.
Schedule of Events
July 14-15, 2022
7:30am – 8:00am Registration
Check in at golf course
Practice facilities open
Players and parents engage with coaches at check-in and on the range
8:00am – 9:00am Introductions / Recruiting Seminar
Coach introductions and camp overview
11:30am – 1:00pm Course Management & Strategy Seminar / Lunch
Coaches select shots to challenge juniors' shot selection and execution
Coaches discuss proper shot selection and technique at each station
Competitions at each station
Players are free to ask questions and engage with coaches
1:00pm Simulated College Golf Practice Round
Coaches rotate groups throughout the round to observe and evaluate players
Coaches allowed to help players with course management, shot selection, green reading, etc.
Camp Breaks Following the Round
7:00am – 8:00am Practice Facilities Open for Warmup
Players and parents engage with coaches at the range and short game facility
8:00am Simulated College Golf Tournament Round / Lunch On-Course
Recruiting Seminar Following Round
Camp Concludes on or before 3pm
*Schedule is subject to change
DIII Elite Camp (East Coast),featuring NESCAC & UAA Coaches
Princeton Junction, NJ
July 14-15, 2022
*Camp follows the Springdale AJGA, July 12-13, 2022
Mercer Oaks Golf Course

Find Your Fit, Find Your Spot.
About College Golf Experience
College Golf Experience is committed to creating unique and transformational opportunities for junior golfers to connect with college coaches and learn about the college golf recruiting process. Our camps are open to any and all entrants limited only by number of participants, gender, and age.