College Golf Experience
CGX Mission Club Preview Camp
LOMPOC, CA
March 19th, 2022
The Mission Club, Lompoc, CA
CAMP PRICE – $475

Coach Lineup
Players will enjoy one-on-one engagement with every coach.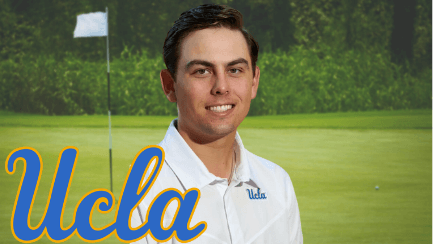 Patrick Murphy | MEN'S ASSISTANT COACH | UCLA
Murphy (2015-2019) appeared in 35 tournaments during his four years at UCLA, producing four Top 10s, 10 Top 20s and 16 under-par rounds. His best season was his senior campaign when he recorded a 71.6 scoring average, finishing under par in four of his nine events and earning starts at the Pac-12 Championship and NCAA Regional. As an amateur player, Murphy was the champion at the 2015 Alberta Match Play and also reached match play at the 2018 U.S. Amateur.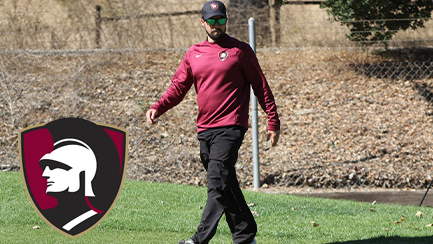 Joshua Ault | Men's & Women's Head Coach | WESTMONT
Westmont athletic director Dave Odell announced that Joshua Ault had been named the new head coach of Westmont's men's and women's golf teams in May of 2021. Ault takes over for Tom Knecht who was the initial coach for both teams.
 
"We were thankful to have a strong pool of applicants interested in coaching golf at Westmont," expressed Odell. "Josh, checked every box for me and the rest of our committee. "Competitive, organized, and experienced, along with a strong commitment to our Christian mission, makes Josh an extremely attractive candidate."
 
Ault has served as the head coach at Providence Christian College in Pasadena for the past four years and was the head coach at Maranatha High School for the four years prior to that. He also holds a Titleist Performance Institute Certificate
Schedule of events
March 19, 2022
7:45AM-8:00AM | Registration
8:00Am-9:00AM | Introductions and Seminar
9:00AM-11:00AM | Course Setup / Skills Challenges
Coaches select shots to challenge juniors' shot selection and execution
Coaches discuss proper shot selection and technique at each station
Competitions at each station
Players are free to ask questions and engage with coaches
11:00AM-12:30PM | lunch / Coach presentation / Q&A
Lunch is provided at clubhouse
Coaches lead a discussion on how to navigate the Recruiting Process
Players and parents are free to ask questions to all coaches
12:30PM-6:00PM | 18 Hole Practice Round Simulation
Coaches rotate groups throughout the round to observe and evaluate players
Coaches allowed to help players with course management, shot selection, green reading, etc.
*Schedule is subject to change
CGX Mission Club
Preview Camp
LONPOC, CA
March 19th
The Mission Club

Find Your Fit, Find Your Spot.
About College Golf Experience
College Golf Experience is committed to creating unique and transformational opportunities for junior golfers to connect with college coaches and learn about the college golf recruiting process. Our camps are open to any and all entrants limited only by number of participants, gender, and age.