College Golf Experience
San Diego Boys Showcase Camp
San Marcos, CA
August 9, 2022
St. Mark Golf Club
CAMP PRICE – $545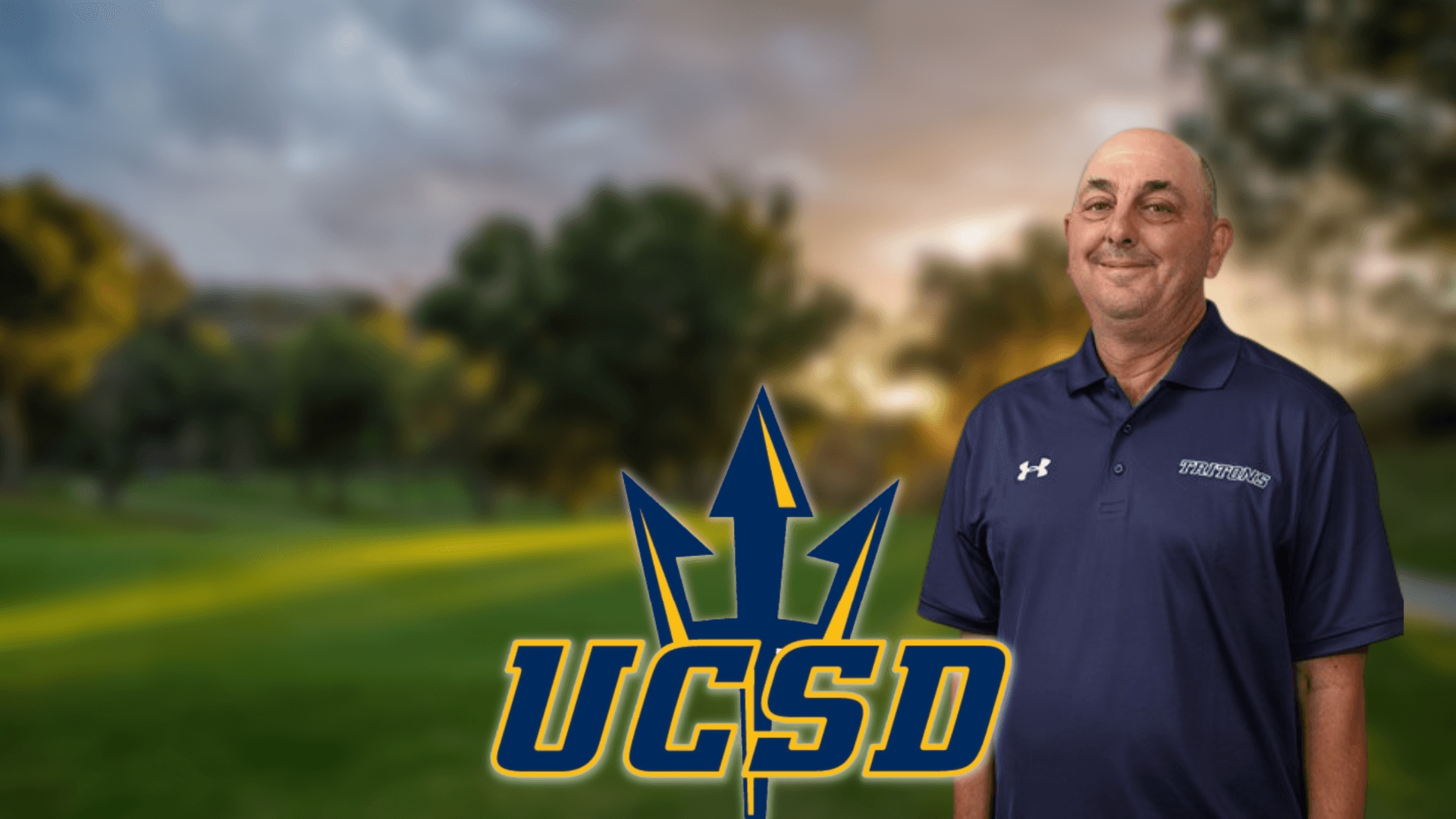 FRED HANOVER | MEN'S HEAD COACH | UC SAN DIEGO
Fred Hanover was named Interim Head Coach of the UC San Diego Men's Golf program in January of 2019 and had the interim tag removed in July of the same year.
The team's first-ever Division I victory came in April when the Tritons won the St. Mark Invitational at St. Mark Golf Club. Senior Ryan Vaughan and junior Jared Gross tied for second at the event and seven Tritons accounted for 10 eagles.
Hanover was named the California Collegiate Athletic Association (CCAA) Coach of the Year following a stellar 2019-20 campaign, UC San Diego's final campaign as an NCAA Division II member. The Tritons climbed as high as No. 23 in the Golf Coaches Association of America (GCAA) national poll.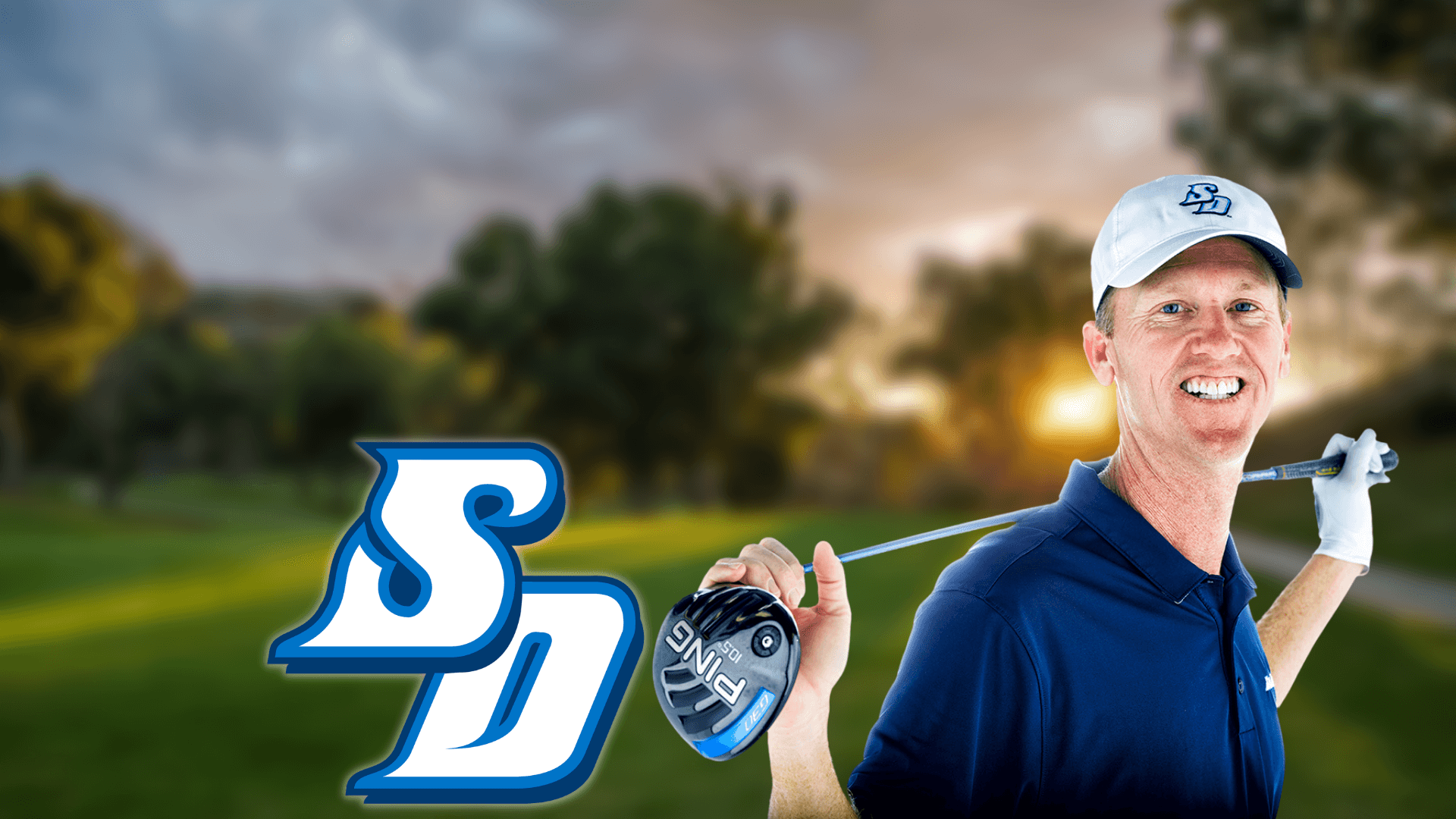 CHRIS RILEY | MEN'S HEAD COACH | SAN DIEGO
Chris Riley is in his fifth season leading the USD men's golf program in 2021-22. He was named the seventh head coach in program history in June 2017.
In his fourth season at the helm, Riley helped the Toreros return to the NCAA Championships for the fourth time in program history and the first time since 2011. San Diego qualified after a top-five finish at the Albuquerque regional as the Toreros stormed back in the final round as Andi Xu nailed a 12-foot put for birdie on the 18 to secure the victory. The Toreros finished the 2020-21 season with seven top five finishes.
After two years of reestablishing the foundation of the golf program, the Toreros enjoyed a successful fall campaign during the 2019-20 season with three top-five finishes and a #92 ranking the Golfstat Division I standings entering the spring competitions. Despite a shortened spring 2020 season, the Toreros finished as the nation's most improved team based on stroke average.
Riley arrived at USD in the summer of 2017 following a successful professional career and two-year stint as a Division I assistant coach. He competed in more than 330 PGA Tour events in 13 seasons and was a member of the 2004 Ryder Cup for Team USA. A San Diego native and resident, Riley served as a volunteer assistant coach at his alma mater, UNLV, for two years from 2015 to 2017.
Riley turned pro in 1996 and became a member of the PGA Tour in 1999 after spending time on the Web.com Tour. He reached a world ranking as high as No. 21 and captured two tournament wins as a professional, including the 2002 PGA Tour Barracuda Championship.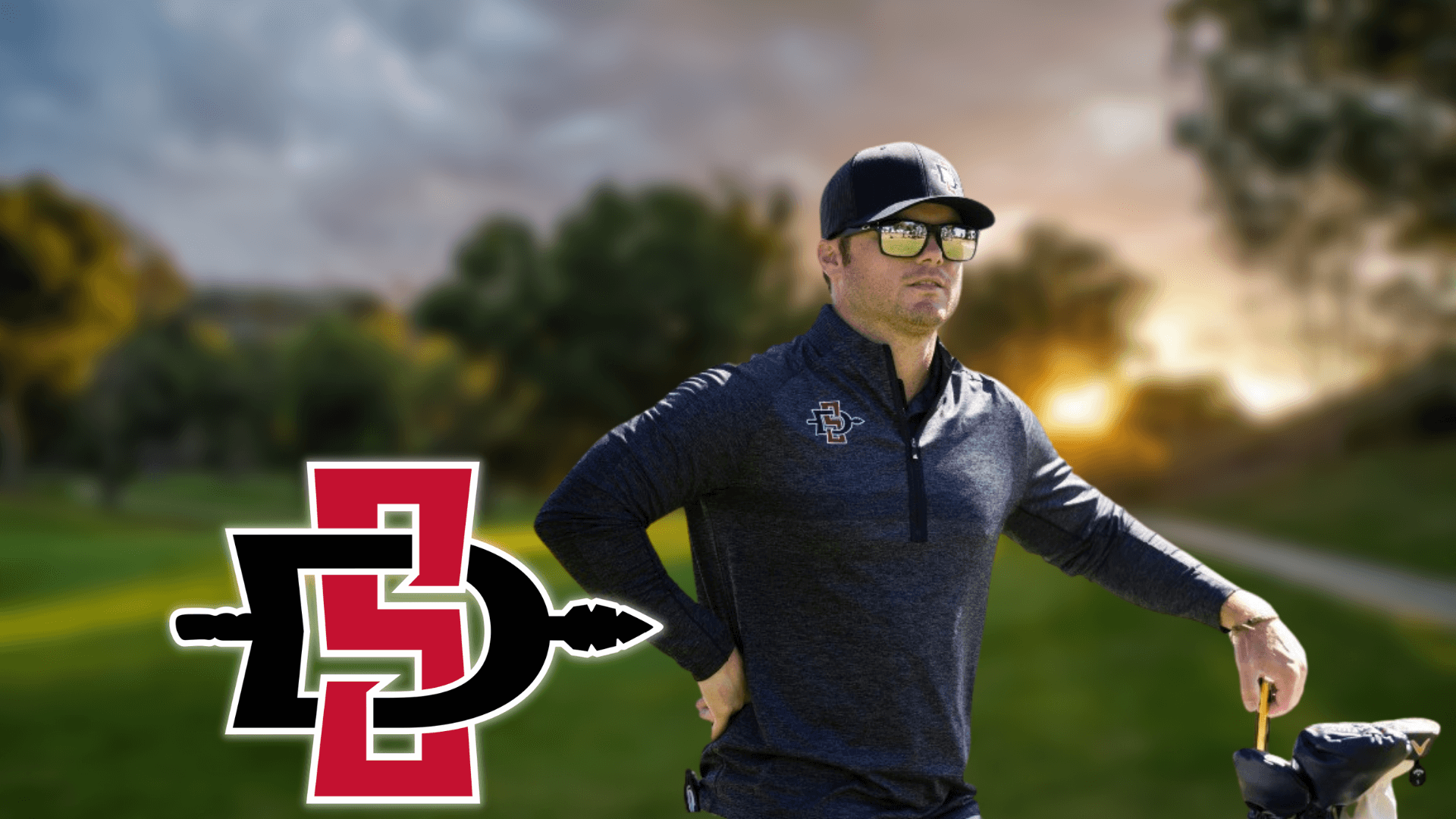 Evan Emerick | Men's Assistant Coach | San Diego St.
Field Size | 24
In order to maximize engagement opportunities with coaches we limit the field at each camp.
Course | St. Mark Golf Club
Field Size | 24
In order to maximize engagement opportunities with coaches we limit the field at each camp.
Course | St. Mark Golf Club
8:00AM – 8:30AM REGISTRATION
8:30AM – 9:30AM COACH AND PLAYER INTRODUCTIONS / RECRUITING SEMINAR
9:30AM -11:30AM SKILL DEVELOPMENT AND CHALLENGE STATIONS (PUTTING, SHORT GAME, DRIVING RANGE)
11:30AM – 1:000PM LUNCH / RECRUITING SEMINAR (TOPIC TBD)
1:00PM – SIMULATED COLLEGE GOLF PRACTICE ROUND (TEE TIMES)
CAMP CONCLUDES FOLLOWING THE ROUND
*Schedule is subject to change
San Diego Boys Showcase Camp
San Marcos, CA
August 9, 2022
St. Mark Golf Club

Find Your Fit, Find Your Spot.
About College Golf Experience
College Golf Experience is committed to creating unique and transformational opportunities for junior golfers to connect with college coaches and learn about the college golf recruiting process. Our camps are open to any and all entrants limited only by number of participants, gender, and age.