College Golf Experience
Colorado Preview Camp
Westminster, CO
June 4
Walnut Creek Golf Preserve
CAMP PRICE $545

Coach Lineup
Players will have guaranteed engagement with every coach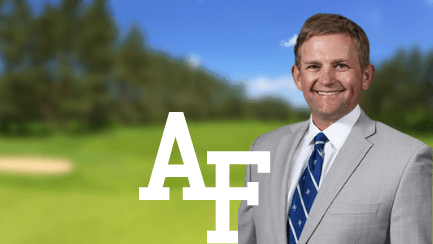 Tyler Goulding | Men's Head Coach | AIr FORCE ACADEMY
Former Air Force standout Tyler Goulding is in his sixth season as the assistant golf coach.
Goulding came back to the Academy after spending three seasons at the University of Southern California.  During his time at USC, he coached six All-Americans, seven all-conference selections and two Pac-12 Freshman of the Year award winners. The Trojans advanced to the NCAA Championships every year he was on staff, finishing second in 2015 and advancing to the semifinals in 2016.
In 2015-16, the Trojans claimed three event titles, while earning runner-up honors in two additional tournaments. Following a third-place finish at the Albuquerque Regional, USC placed fourth in the NCAA stroke play tournament to advance to the match final. The Trojans defeated Vanderbilt in the opening round, before falling to Texas in the semifinals.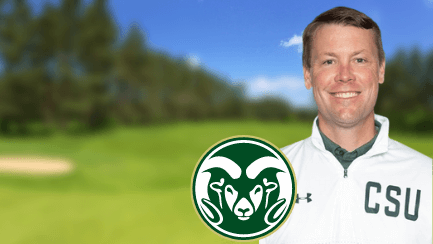 Christian Newton | Men's Head Coach | Colorado State
Christian Newton, a 18-year coaching veteran, is starting his ninth season as the Colorado State men's golf head coach in 2020-21. Newton was hired Aug. 21, 2012 as the third coach in program history.
 
In the pandemic-shortened season in 2019-20, the Rams had significant success on the course, winning three consecutive tournaments, including the prestigious Jerry Pate National Intercollegiate in Alabama. The Rams finished the year ranked 19th in the Bushnell Golfweek Coaches Poll and earned numerous individual recognitions. 
Newton has led CSU to one of its most successful three year spans in program history from 2016-19, with three consecutive Mountain West runner-up finishes, the best three-year performance ever for the Rams. In earning 2018 Mountain West Coach of the Year honors, Newton led CSU to its ranking of No. 40 according to Golfweek and No. 44 according to Golfstat and its first NCAA Regionals berth under his leadership and as a team since 2012. This year, the Rams have again matched that with another NCAA Regionals berth, two team tournament titles, seven top-five finishes, a No. 41 ranking in Golfstat and No. 43 in Golfweek. The Rams have also earned seven consecutive GCAA All-Academic Team awards during his tenure.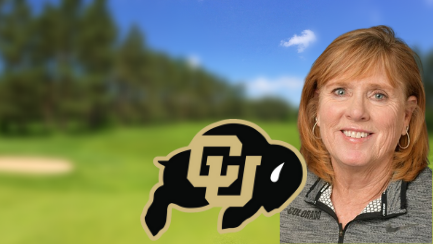 ANNE KELLY | WOMEN's Head Coach | UNIVERSITY of Colorado
It's no coincidence that Colorado's climb as one of the top programs in the region has coincided with the hiring of Anne Kelly as its second head coach in 1997.
Entering her 25th season as head coach of the Colorado women's golf team, Kelly has helped usher in a new era, with the school moving into the toughest women's golf conference in the country, the Pac-12. 
Kelly returned to her native Colorado from the University of North Carolina at Greensboro, where she filled head coaching duties for one-and-a-half years. Prior to her work at UNC Greensboro, she spent five years from 1991-96 as a teaching professional at Silverbell Golf Course in Tucson, Ariz., where she earned PGA Class A status, a position which followed a six-year stint from 1984-90 on the LPGA Tour.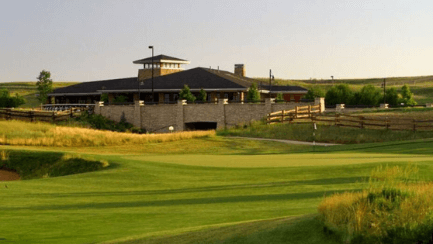 Walnut Creek Golf Preserve Course
Field Size | 32
In order to maximize engagement opportunities with coaches we limit the field at each camp.
Course | Walnut Creek Golf Preserve
Field Size | 32
In order to maximize engagement opportunities with coaches we limit the field at each camp.
Course | Walnut Creek Golf Preserve
8:00am – 8:30am Registration
8:30am – 9:30am Coach and Player Introductions / Course Management and Strategy Seminar on Walnut Creek Golf Preserve
9:30am -11:30am Skill Development Stations (Putting, Short game, Driving Range)
11:30am – 1:000pm Lunch / Recruiting Seminar (Topic TBD)
1:00pm – Simulated College Golf Practice Round (Tee Times)
Camp Concludes following the round
*Schedule is subject to change
Colorado Preview Camp
Westminster, CO
June 4
Walnut Creek Golf Preserve

Find Your Fit, Find Your Spot.
About College Golf Experience
College Golf Experience is committed to creating unique and transformational opportunities for junior golfers to connect with college coaches and learn about the college golf recruiting process. Our camps are open to any and all entrants limited only by number of participants, gender, and age.