DIII Boys & Girls Elite Camp East Coast Summer 2023
DIII Elite Camps feature golf programs from the best academic institutions in the country.
On August 8-9, Make your mark with Head Coaches from Wellesley, WashU, Rochester, Amherst, Swarthmore, and Washington & Lee.

Access to golf programs from the country's top-ranked academic institutions
Education seminars on DII college golf and the recruiting process
18-hole simulated college golf practice and tournament round with on-course coach evaluation & feedback
Real-time skills assessment & advice on how to find your fit in DIII golf
Junior golfers who want to engage and learn from coaches representing elite academic institutions
Players interested in attending one of the schools represented
Students who excel academically and are looking for an academic-focused college golf experience
Boys & Girls from 10-18
Attending a CGX DIII camp is the most effective way to get recruited by a college coach. It provides student-athletes quality face time with coaches to show us your personality and learn about ours
The camp has changed [my son's] life. We are grateful beyond words for the opportunity, and the lessons in self-discovery Drew got in two days. He has taken charge of his future in a way that produces so much joy for me.
College Golf Experience blew me away as campers left with invaluable information while connecting with college coaches on a level that isn't possible in any other setting.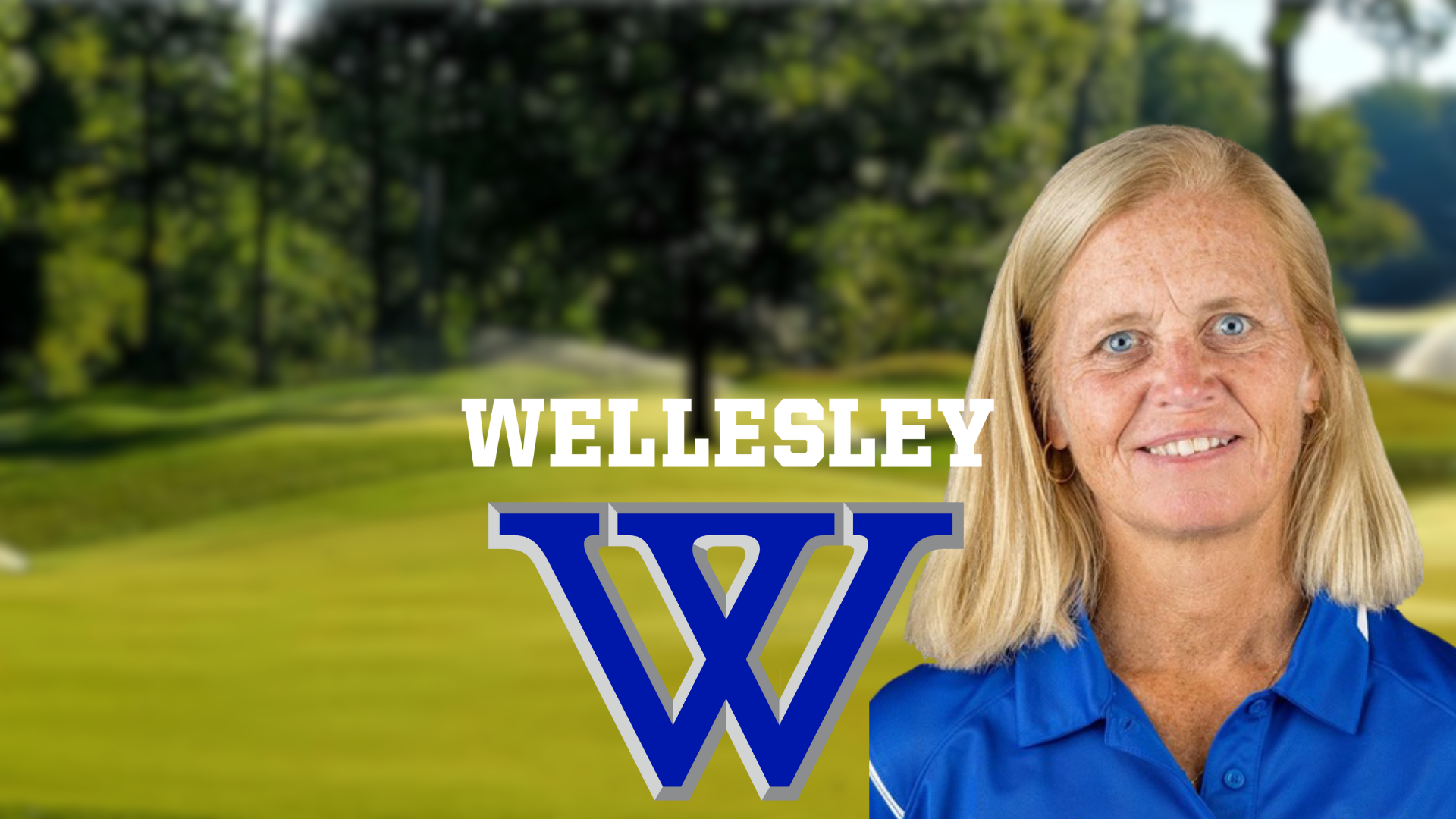 Jackie Beck | Women's Head Coach | Wellesley College
Jackie Beck was named Head Golf Coach and PERA Assistant Professor of the Practice at Wellesley College in July 2021.
The former Head Women's Golf Coach at Division I Brown University and Central Connecticut State University (CCSU), Beck joins Wellesley after spending three years as the Teaching Professional at the Country Club of New Canaan (Connecticut). Beck spent a year at Brown and three at CCSU before each program was eliminated. She has also coached collegiately at American International College and Albertus Magnus College.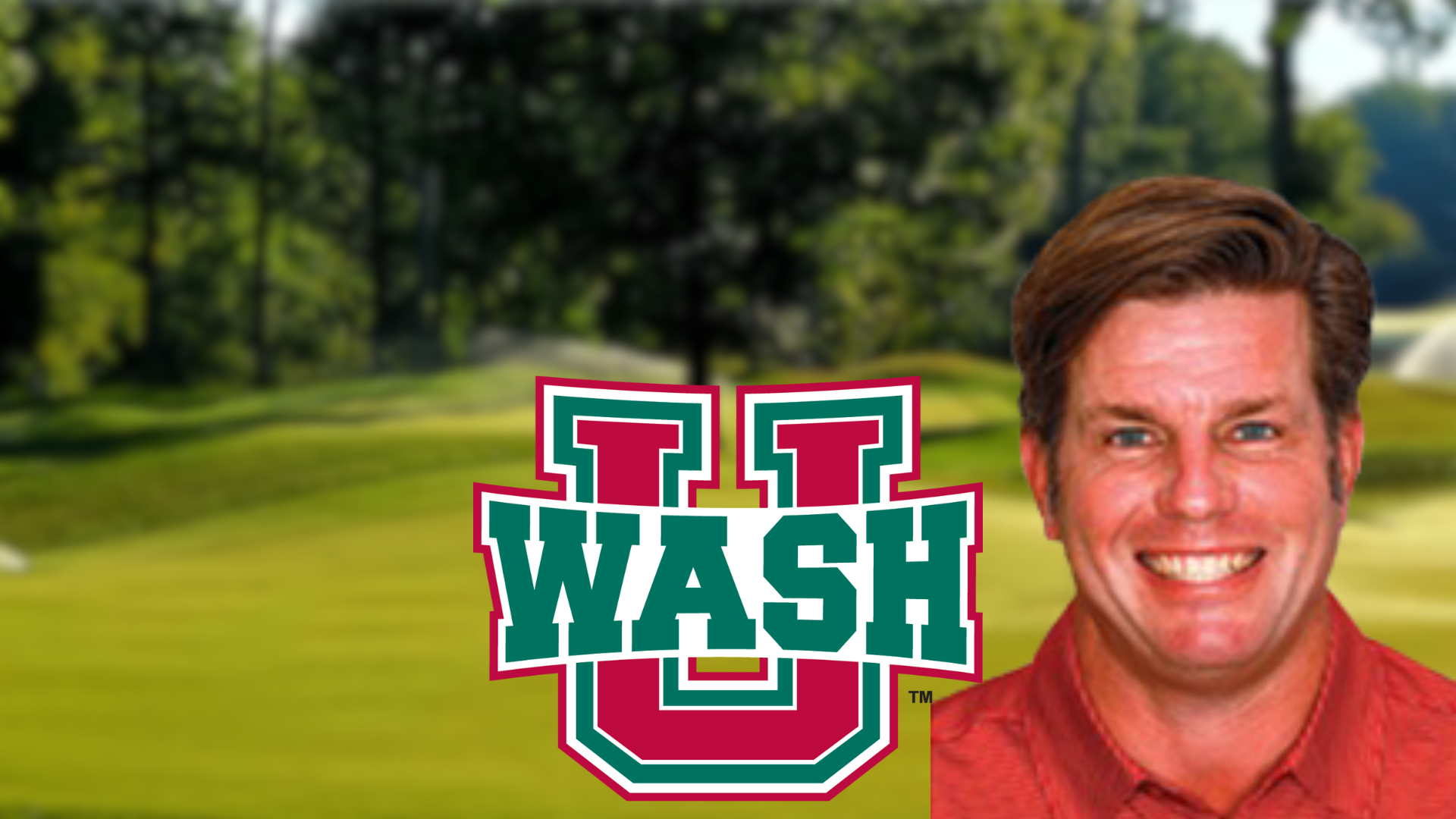 David Reinhardt | Women's Head Coach | Washington University in St. Louis
Reinhardt was named the Bears' Head Coach in July 2022.
During the 2021-22 season, Reinhardt guided the Bears to a 10th-place finish at the NCAA Championship, producing All-Americans in junior Annie Mascot, sophomore Krystina Wilson and first-year Sydney Kuo. Additionally, Kuo was named UAA Player of the Year and UAA Rookie of the Year while Mascot earned Second Team All-UAA honors.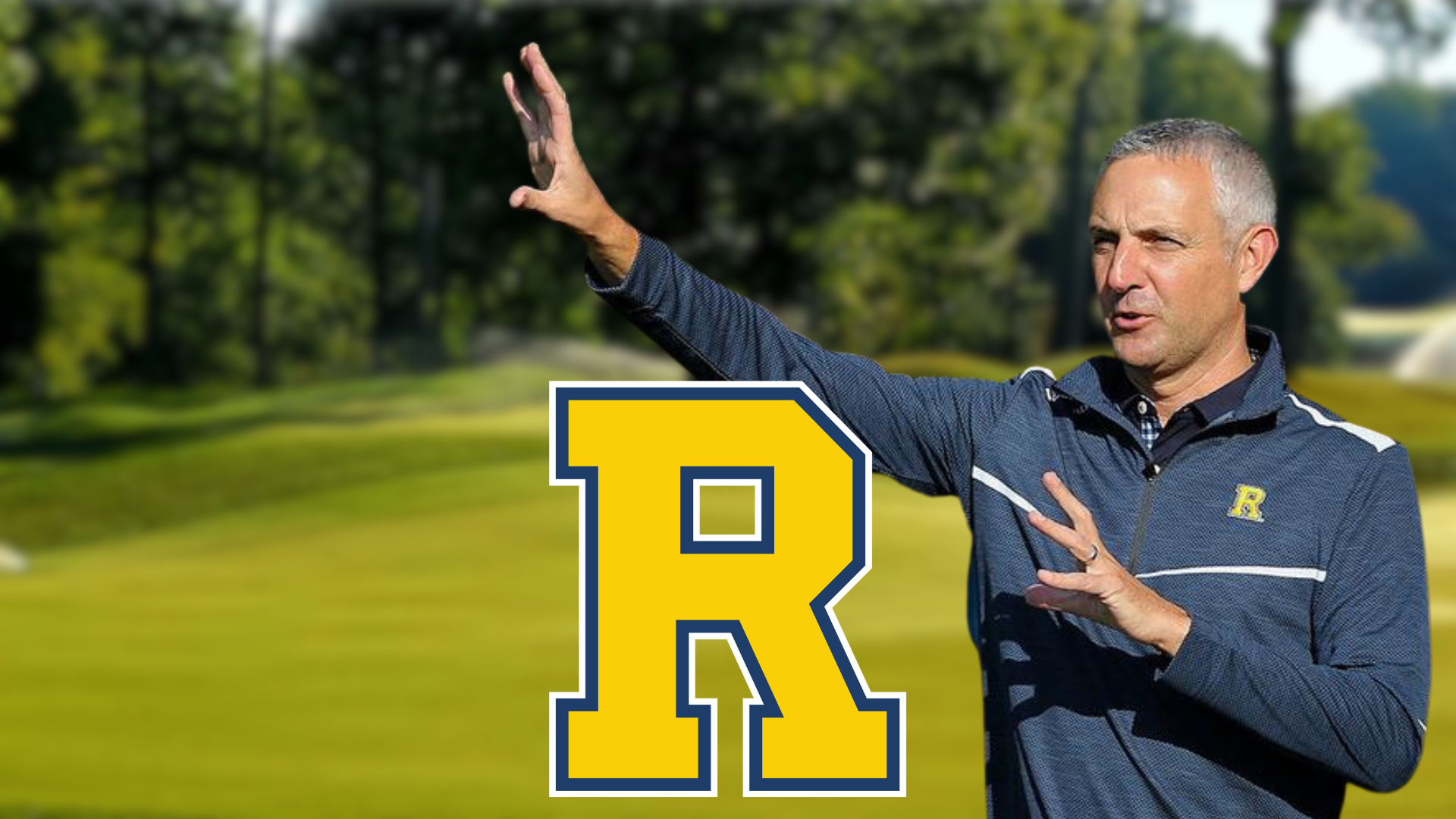 Dan Wesley | Men's Head Coach | University of Rochester
Head Coach Dan Wesley returned to his alma mater in 2007 to take over the Yellowjacket golf program and recently completed his 15th season as head coach in 2021-22.
Wesley has guided the 'Jackets to 22 tournament victories, 30 runner-ups, and 77 top three finishes in 130 events.
During 2021-22, Wesley's Yellowjackets had a school record four All-Region honorees in Nishant Datta, Brendan Frain, Tom Liu and Lewis Raboy. UR captured tournament titles at the Nazareth Invitational and UR Fred Kravetz Invitational and placed seventh of 30 teams in a extremely tough field at the Jekyll Island Invitational, shooting a team-record 864 for a 54-hole event. Rochester also had two All-UAA and three All-Liberty League recipients.
In 2020-21, Declan Hickton was named a GCAA Honorable Mention All-American, the sixth (third player) under Wesley's watch on the River Campus. He was selected as an individual to compete at the NCAA Division III Championships and placed in the top half of the field. Hickton, along with Tom Liu were named All-Region, All-UAA and All-Liberty League.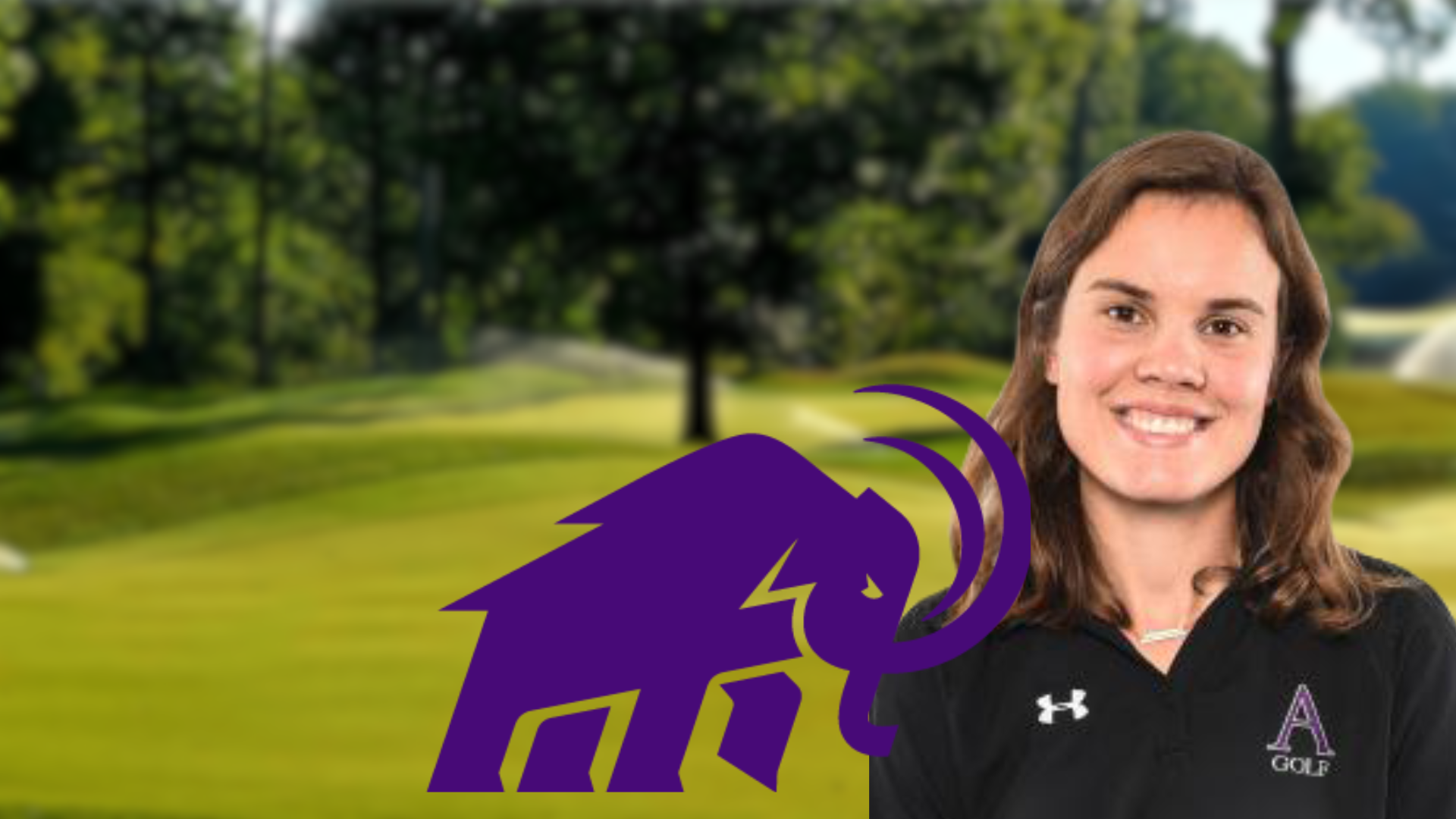 Elizabeth Davis | Men's & Women's Head Coach | Amherst College
Elizabeth Davis has led the Amherst College women's golf team since 2016 and became head coach of the men's golf team in 2020. Her Mammoths won the NESCAC Women's Golf Championship for the first time in program history in 2022, earning the Mammoths their third trip to the NCAA Division III Championships in Davis' six-year tenure (no championship was held in 2020 due to the COVID-19 pandemic).
Davis was honored as both the NESCAC Women's Golf Coach of the Year and the WGCA Division III East Region Coach of the Year for the second time in 2022 after a season in which the Mammoths won three tournaments, including both the NESCAC Fall Qualifier and the NESCAC Championship. At the NCAA Championships, the Mammoths finished 12th in the nation as Jessica Huang '25 carded a 68 in the final round to match the lowest round in tournament history. Amherst swept the NESCAC's major awards as Huang was named Rookie of the Year and Gihoe Seo '25 earned Golfer of the Year honors, while both Huang and Seo were also named All-Americans.
Davis previously earned the same coaching honors after her debut season in 2017 as the Amherst women earned their first bid to the national championships since 2009 and finished ninth in the nation. The following season, she led the Mammoths to a 14th-place finish at the NCAA Championships.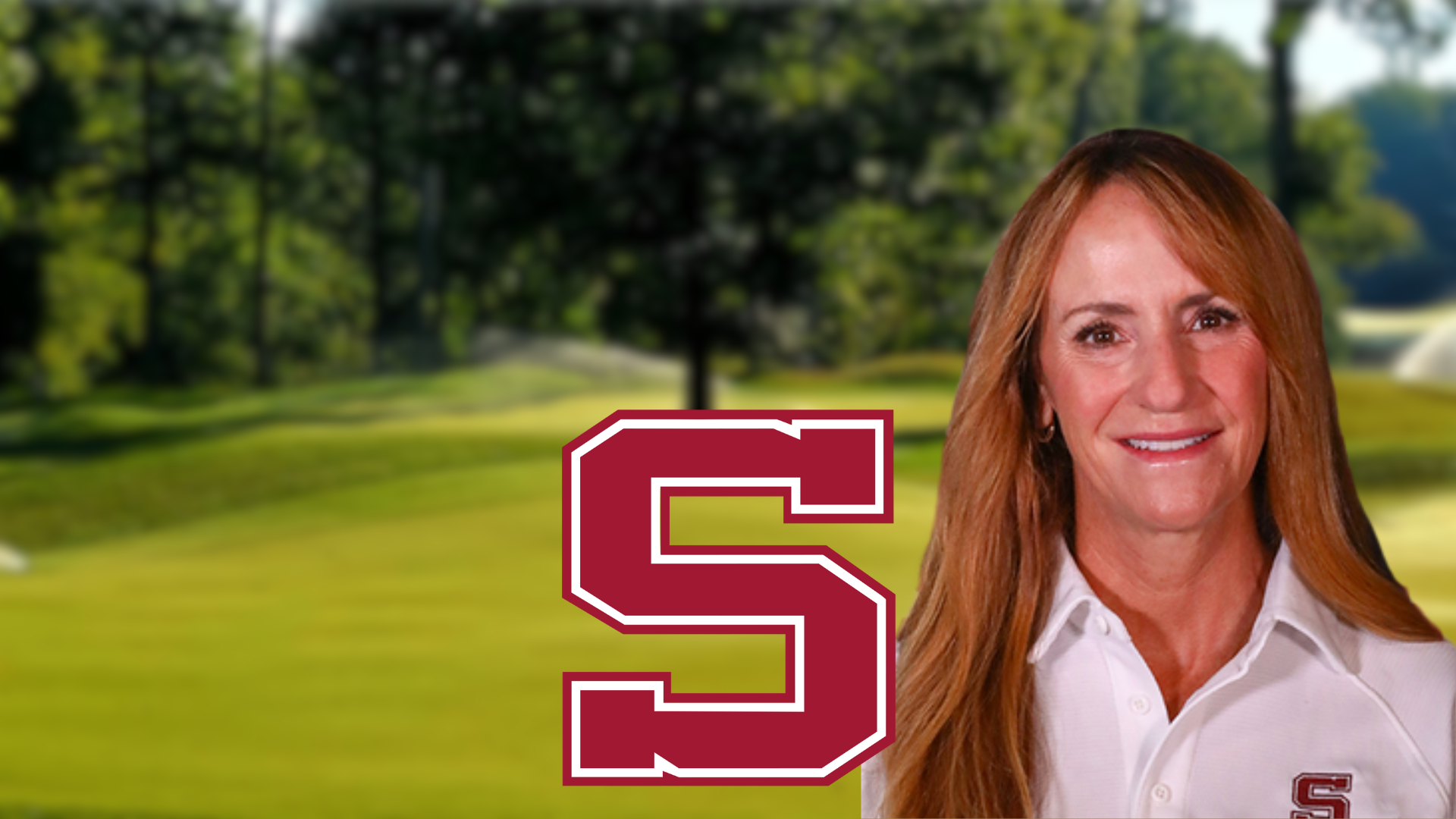 Tana Thomas | Men's Head Coach | Swarthmore College
Tana Thomas enters her first season as the Swarthmore College men's golf coach after joining the department in the fall of 2022.
Thomas has spent 19 seasons as an NCAA Division-III golf coach and 29 years as a golf instructor. She most recently spent six seasons leading the men's and women's programs at Cabrini University. Thomas also coached at Immaculata University from 2005-16, while spending time as the head women's golf coach at Northern Arizona University (1995-1998) and Smith College (1995).
The nine-time conference Coach of the Year experienced plenty of success during her time at Cabrini. Under her guidance, the men's team captured three-consecutive AEC Championships. The Cavs also appeared in the 2022 NCAA Championship Tournament for its fifth NCAA appearance in program history and first since 2017.
Last season, Thomas led the men's team to a dominating championship three-peat. The Cavs defeated the championship runner-up by 34-strokes and had four individuals finish inside the top-five for the tournament.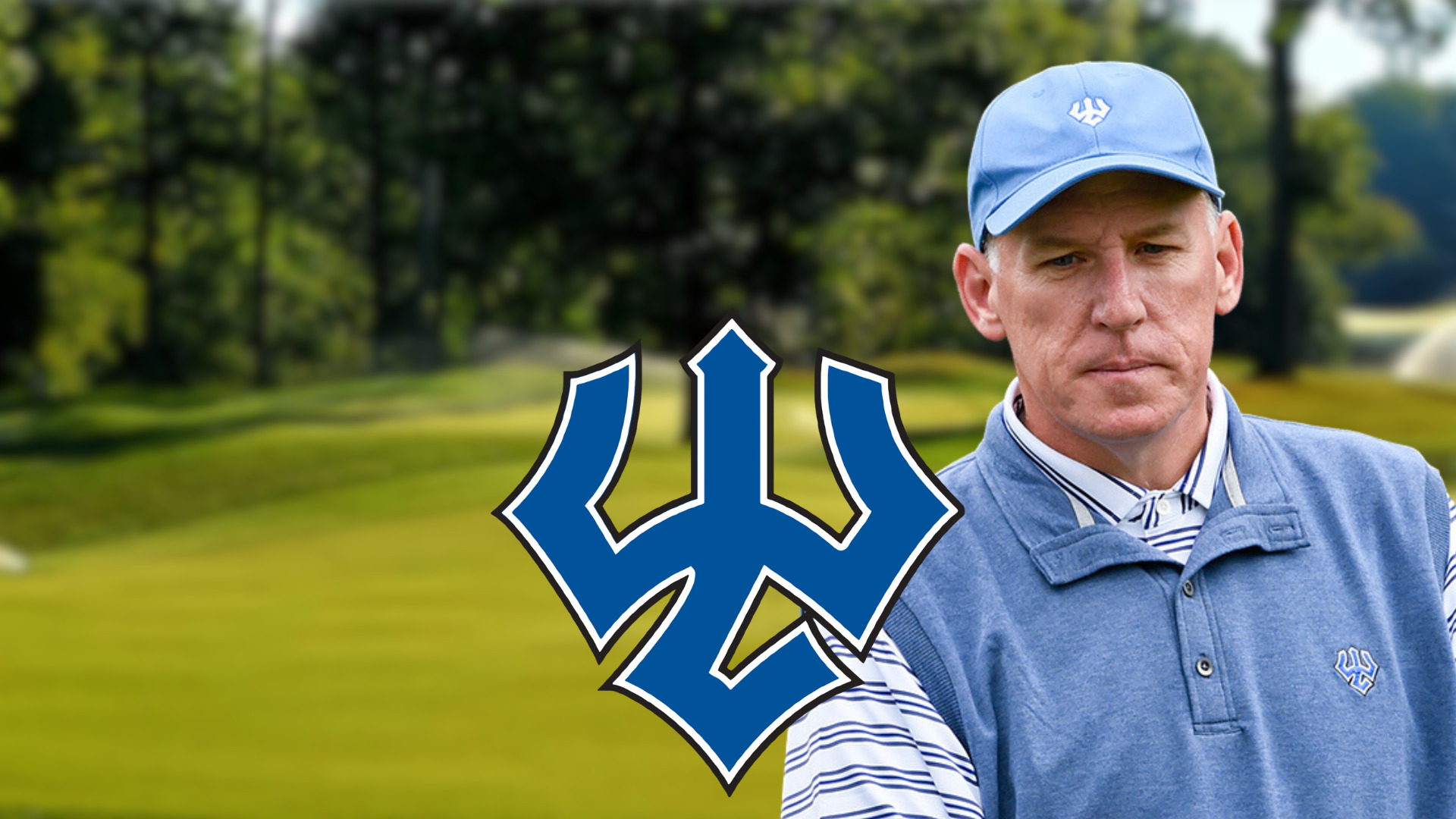 Pete Gyscek | Men's head coach & women's assistant coach | Washington and Lee University
Pete Gyscek is in his 10th year as the Thomas R. Wall, IV '80 Head Men's Golf Coach at Washington and Lee. His first nine years have produced some of the finest seasons in the history of both the men's and women's programs.
The men's program has reached new heights under Gyscek's leadership, highlighted by a runner-up finish at the 2018 NCAA Division III Championship. Additionally, he helped mentor Brian Peccie '20 to the 2018 individual National Championship, the first-ever for a W&L golfer. Peccie was a three-time All-American, he claimed the 2018 Arnold Palmer Award and was a finalist for the 2019 Jack Nicklaus Award.
W&L seized the 2019 Old Dominion Athletic Conference title, and the Generals advanced to the last four NCAA Men's Golf Championships that have been contested. Additionally, W&L has also finished Top 25 in the Golfstat Division III rankings each of the last five years, placing 11th in 2016, 14th in 2017, eighth in 2018, 16th in 2019 and 21st in 2020.
Academic success has also been at the forefront of the program, highlighted by the Generals receiving GCAA All-Academic honors seven years running. Additionally, W&L golfers have claimed Cleveland Golf/Srixon Scholar All-America honors 15 times over the last five seasons.
As the coach of the men's program, Gyscek has helped his golfers achieve all-conference honors 24 times, with Peccie '20, Luke Farley '18, Sean Puleo '20 and Conley Hurst '17 all earning All-America honors.
College Coaches | 6
FIELD SIZE | 48
In order to maximize engagement opportunities with coaches we limit the field at each camp.
Course | Keney Park Golf Course – Named best best course in Connecticut by GolfWeek
College Coaches | 6
FIELD SIZE | 48
In order to maximize engagement opportunities with coaches we limit the field at each camp.
Location | Keney Park Golf Course
https://www.keneyparkgolfcourse.com
7:30AM – 8:00AM REGISTRATION
8:15AM – 9:30AM COACH AND PLAYER WELCOME AND INTRODUCTIONS, COLLEGE GOLF SEMINAR
9:45AM – 11:45AM COLLEGE GOLF SKILLS STATIONS AND CHALLENGES
12:00PM - 1:30PM LUNCH WITH COACHES / COLLEGE GOLF RECRUITING SEMINAR
1:30PM – SIMULATED COLLEGE GOLF PRACTICE ROUND WITH ON-COURSE COACH ENGAGEMENT (TEE TIMES)
CAMP BREAKS FOLLOWING THE ROUND
7:30AM – 8:30AM FACILITIES OPEN FOR WARMUP / COACHES IN ATTENDENCE
8:30AM SIMULATED COLLEGE GOLF TOURNAMENT ROUND WITH ON-COURSE COACH ENGAGEMENT (TEE TIMES) / LUNCH ON-COURSE
CAMP CONCLUDES FOLLOWING THE ROUND
DIII Boys & Girls Elite Camp East Coast Summer 2023

Find Your Fit, Find Your Spot.
About College Golf Experience
College Golf Experience is committed to creating unique and transformational opportunities for junior golfers to connect with college coaches and learn about the college golf recruiting process. Our camps are open to any and all entrants limited only by number of participants, gender, and age.