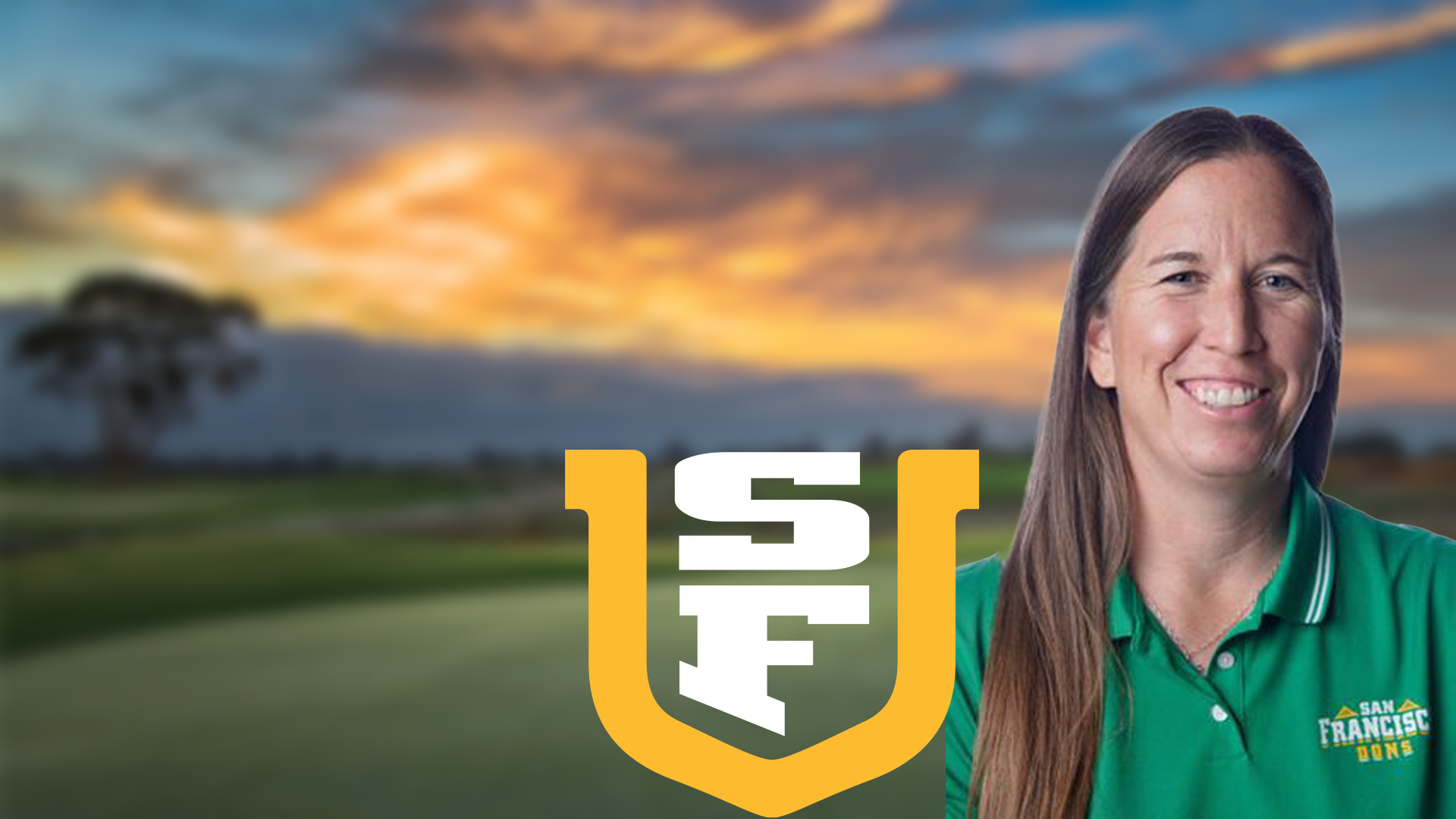 Sara Doell | Head Women's Coach | University of San Francisco
Sara Doell enters her sixth year as the head coach of the women's golf program in 2022-23 and 12th as a head coach. Doell was hired as the Dons' head coach on May 18, 2017. Prior to that, she spent seven years at Seton Hall University where she was the program's first-ever head coach.
Under her guidance, the Dons have posted back-to-back third-place finishes in the West Coast Conference and boast four all-conference honorees and six all-academic honorees during her time on The Hilltop.
2019-20 proved to be a historic season for a program on the rise. USF competed in seven tournaments in 2019-20 and finished in the top-10 in all but one. The Dons finished the season with a team average of 299.6. It marks the second time in the Doell era the Dons have averaged under 300 as a team. In early February, the team boasted a GolfStat ranking of No. 63 in the nation. In the end the Dons finished the year ranked 71st among all Division I teams, completing a major goal for a program.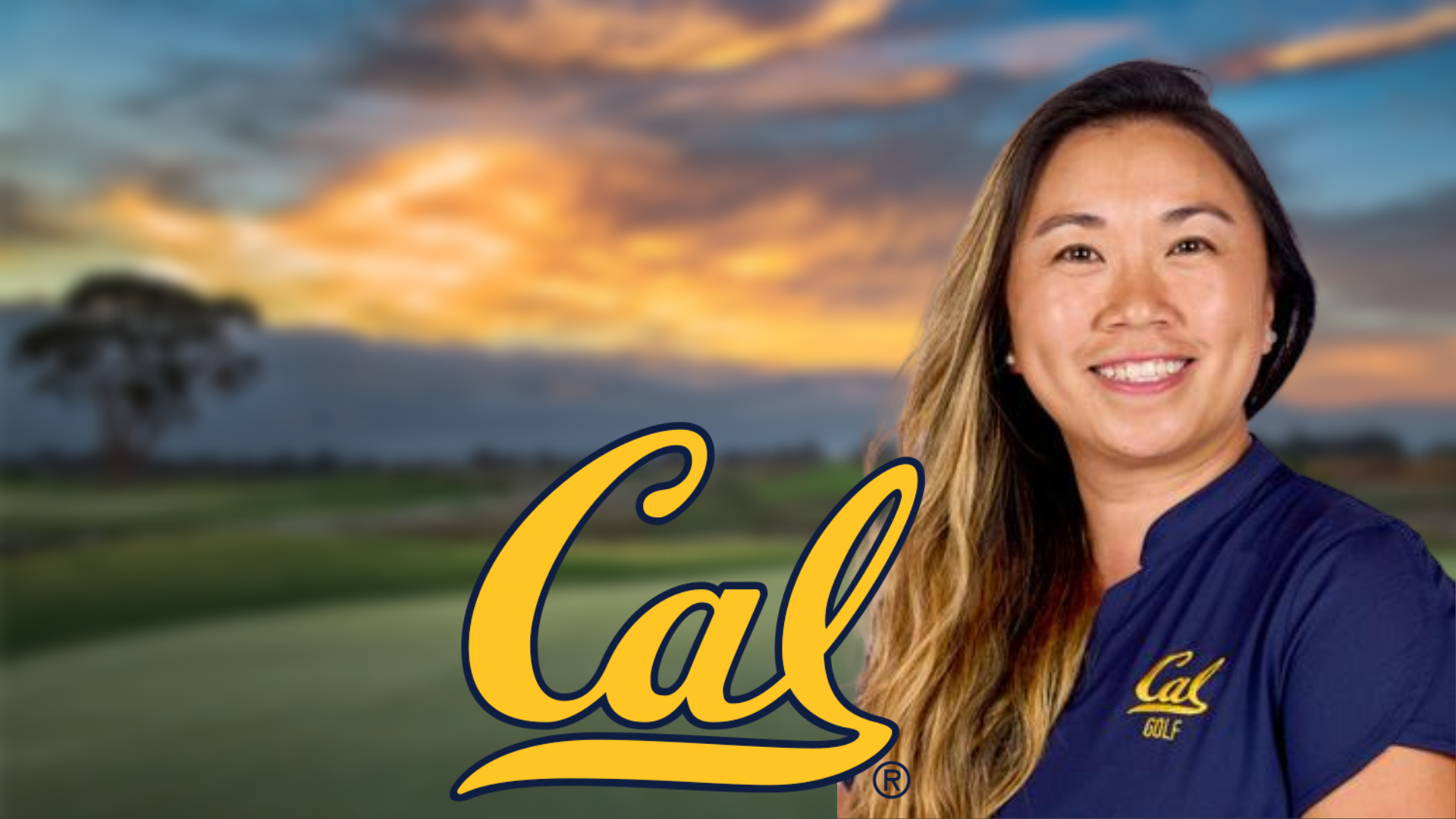 Beverly Terry | Women's Assistant Coach | Cal Berkeley
Beverly Terry enters her eighth season as assistant coach in 2022-23. 
During Terry's first season in Berkeley, she helped coach Marianne Li to a share of the NCAA Shoal Creek Region title. Li was one of three players to finish the three-round tournament with a 4-over 220. 
Terry helped the Bears to three straight NCAA Regional appearances and a team appearance at the NCAA Championship in 2017. The Bears finished in a tie for 14th in 2017. In 2016 Marianne Li qualified for the NCAA Championship as an individual. Marthe Wold followed suit in 2018 as she took third place in the San Francisco Regional.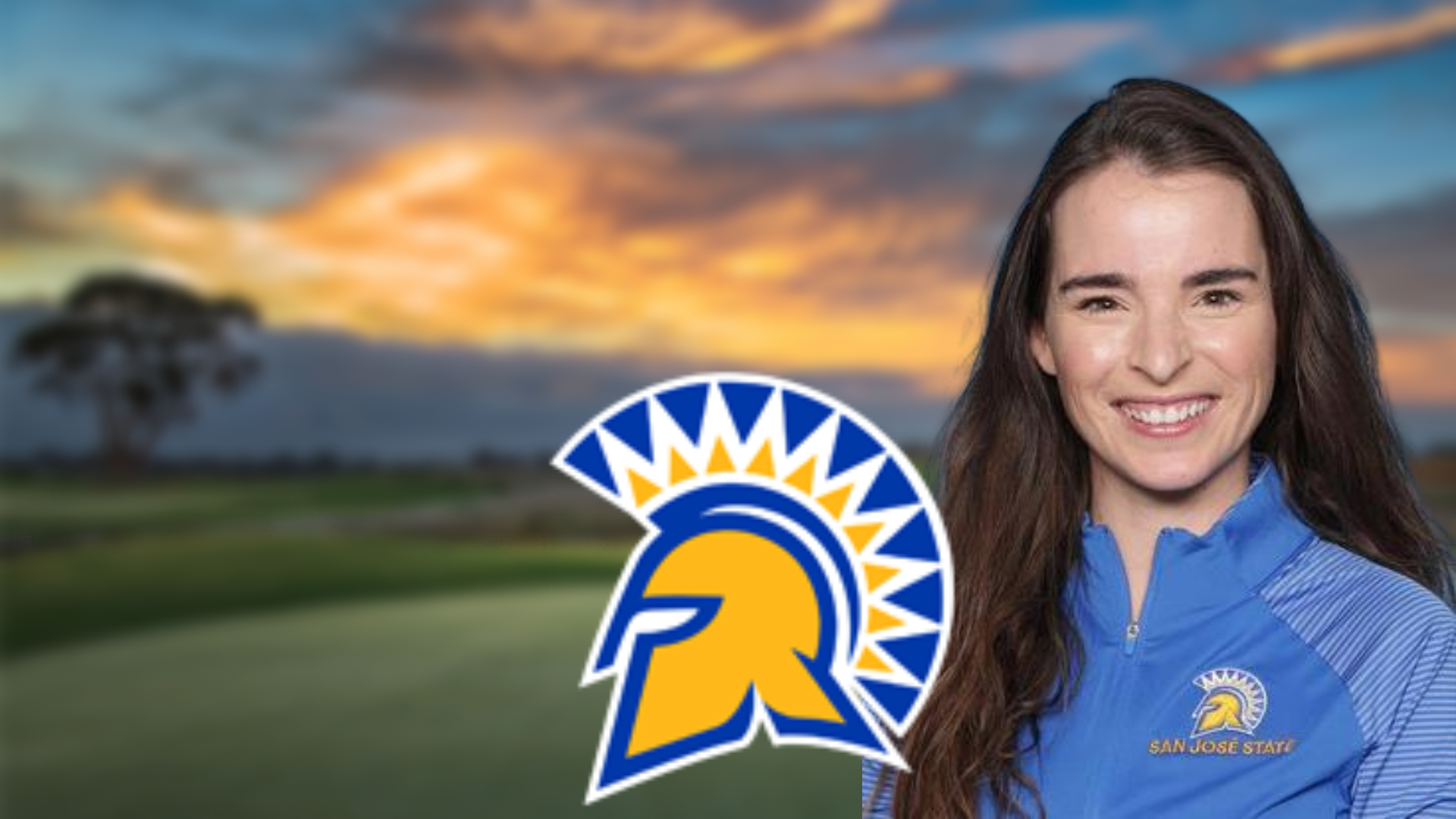 Kortnie Maxoutopoulis Barrett | Women's Assistant Coach | San Jose State
Kortnie Maxoutopoulis Barrett joined the Spartan program as an assistant coach in January of 2021.
 
Barrett was instrumental in the Spartans' success in 2021-22, as the team won the 2022 Mountain West championship and finished the season ranked No. 3 on Golfstat. The Spartans were the only school outside of the Power 5 to advance to the NCAA Championships and then finished seventh in stroke play and advanced to match play for the first time in school history. Barrett coached two All-Americans in Natasha Andrea Oon and Kajsa Arwefjäll. As a team, the Spartans won five tournaments in the spring including the NCAA Ann Arbor Regional, the first regional win for the program in school history. SJSU broke the school record for most under par & par rounds recorded in a season at 64.
 
Barrett had a whirlwind beginning to her first five months as a Spartan in 2021. The team finished in the top-four in the first three tournaments played. She helped coach Kajsa Arewfjäll to the 2021 NCAA Championships where she tied for 36th after a fifth-place finish at the NCAA Stanford Regional. Academically, the team posted one of the highest semester grade point averages in school history.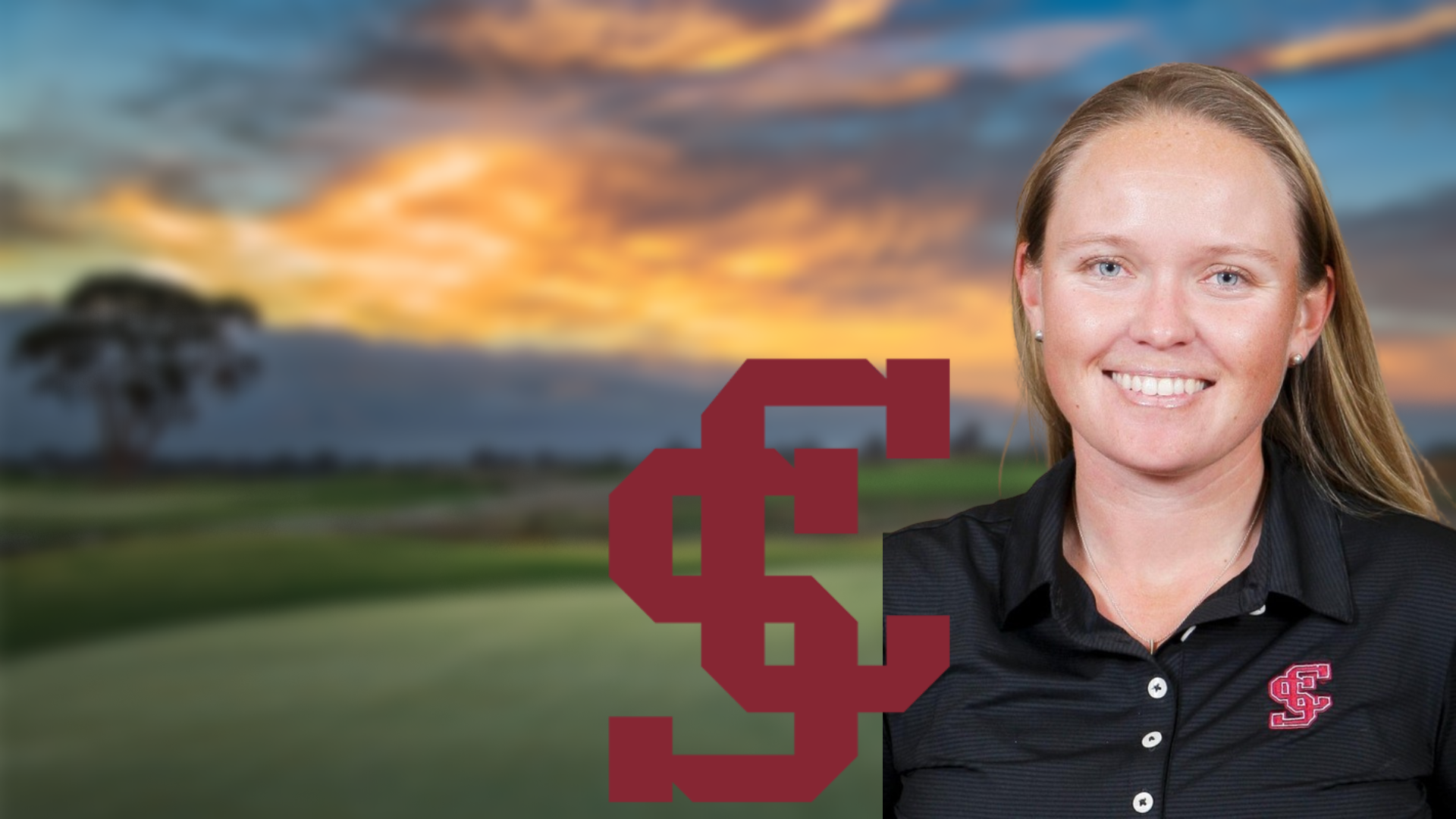 Krystal Kelly | Women's Head Coach | Santa Clara
Establishing a culture of teamwork after a successful playing career, Krystal Kelly is entering her 13th full season as Santa Clara head women's golf coach in 2022-23. 
In that time, the program has amassed 17 of the 25 tournament team titles in school history and produced many of the top all-time players, including Annie Freman and Kristin Le who combined to produce five All-West Coast Conference seasons from 2014-17.
After dealing with issues surrounding the Covid-19 pandemic in both the 2019-20 and 2020-21 seasons, Kelly and the Broncos had a fantastic comeback season in 2021-22, setting a new single-season school record scoring average of 297.47 while winning a pair of tournaments and posting three more runner-up finishes. Senior Claire Choi had one of the finest seasons of any Bronco in the program's history with a pair of individual victories at the Wyoming Cowgirl Classic and Bobcat Desert Classic (both also team victories) en route to tallying the third-lowest scoring average in program history (74.03). Freshman Borina Sutkito also had a fantastic season with the fourth-lowest scoring average of 74.07. Both players earned All-WCC honors at seasons end. 
College Coaches | 4
FIELD SIZE | 32
In order to maximize engagement opportunities with coaches we limit the field at each camp.
Location | Baylands Golf Links
http://www.baylandsgolflinks.com/
College Coaches | 4
FIELD SIZE | 32
In order to maximize engagement opportunities with coaches we limit the field at each camp.
Location | Baylands Golf Links
http://www.baylandsgolflinks.com/
8:00AM – 8:30AM REGISTRATION
8:30AM – 9:30AM COACH AND PLAYER WELCOME AND INTRODUCTIONS / COLLEGE GOLF SEMINAR
9:45am – 11:30AM SKILLS STATIONS AND CHALLENGES
11:30AM – 12:30PM LUNCH / COLLEGE GOLF SEMINAR
12:30PM – SIMULATED COLLEGE GOLF PRACTICE ROUND WITH ON-COURSE COACH ENGAGEMENT (TEE TIMES)
CAMP BREAKS FOLLOWING THE ROUND
8:30am – 9:30am SHORT-GAME SKILL BUILDING AND CHALLENGES
9:30am – 11:00am RECRUITING SEMINRAR
11:30am – 12:30pm WARMUP WITH COACHES / LUNCH
12:30pm SIMULATED COLLEGE GOLF TOURNAMENT ROUND WITH ON-COURSE COACH ENGAGEMENT (TEE TIMES)
CAMP CONCLUDES FOLLOWING THE ROUND

Find Your Fit, Find Your Spot.
About College Golf Experience
College Golf Experience is committed to creating unique and transformational opportunities for junior golfers to connect with college coaches and learn about the college golf recruiting process. Our camps are open to any and all entrants limited only by number of participants, gender, and age.