About CGE
Keep Swinging!®
Changing the Sport
College Golf Experience (CGE) and the Golf Coaches Association of America (GCAA) have combined forces for a first of its kind endorsement, leading to junior golfers having unprecedented access to learning what collegiate golf is like directly from coaches and players. Through this innovative partnership, coaches showcase their programs via camps and unique events presented by CGE and participating college and university golf teams. No matter what their playing level, juniors engage with college coaches, learn about college golf, receive professional instruction, experience facilities where the team plays, and participate in seminars given by collegiate coaches.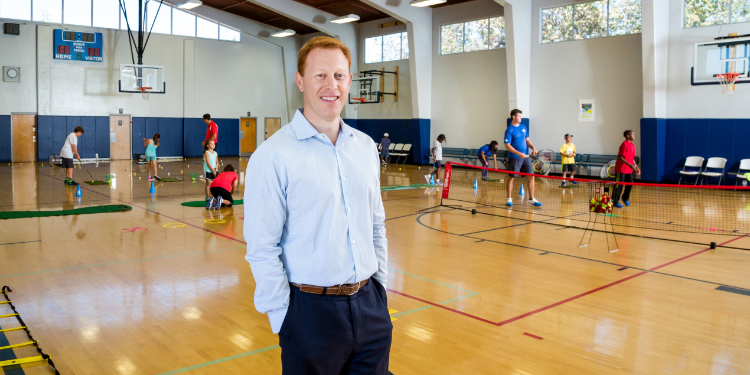 Joshua Jacobs, Founder and CEO
College Sport Experience and TGA Premier Sports
Joshua played collegiate golf and club tennis at Emory University and founded TGA Premier Junior Golf in 2003. In 2007, TGA franchised its junior golf concept and was the first junior golf program to add STEM components into its curriculum. In 2010, Joshua was named by Golf Magazine and Sports Illustrated as one of the Top 40 most influential people in golf under 40 and he created the TGA Sports Foundation dedicated to developing youth of all backgrounds through athletics. In 2012, he orchestrated a National Partnership with the United States Tennis Association (USTA) and franchised TGA's second concept, tennis. In 2013, he was recognized as one of golf's "Innovators" by Golf Inc. TGA is on pace to register its 1,000,000th student in 2021. Joshua has served on the World Golf Foundation Advisory Board, USTA's National School Committee, the PGA's Golf 2.0's National Building Blocks Committee, TGA Sports Foundation's Board of Directors, the Southern California PGA's Foundation Advisory Committee and the Southern California PGA's Growth of the Game Committee. He is currently a consultant with the PGA of America on the PGA Family Cup initiative.